We're inviting members of the local community to come and train for FREE at our Maroochydore club each Saturday of October!
About this event
Our Social Saturdays are designed to give to new faces an insight into the family-style and inclusive atmosphere we value here at PLC .
By attending one or more of our complimentary classes, you'll get to experience the club in full swing alongside other newbies just like yourself.
FAQ
What if I'm not fit enough?
There's not such thing! Our classes and trainers cater to all fitness levels making sure each attendee is being challenged at their own pace and level of experience.
What can I expect on the day?
Our friendly and approachable staff will be here to greet you the moment you walk through the door.
We'll be offering complimentary body scans, chats around goal setting, freebies, and samples, and of course plenty of laughs and good vibes!
What is a body scan?
A body scan shows precisely how fat is distributed to different parts of your body, distinguishing it from lean muscle and bone. The scan calculates your body's shape and where you store fat.
If you would like to receive a body scan on the day, please note that you will need to arrive 20 - 15 minutes prior to your scheduled class.
I have aches/pains/injuries, can I still attend a class?
Our trainers come with a wealth of knowledge and know exactly how to customise every movement for the needs of an individual.
You know your body best, so if you feel like you may risk further injuring yourself, please consult with your medical practitioner before attending.
Do I have to sign up for a membership afterwards?
No, this is not a condition of attending, however we are always here to talk to you about your fitness goals.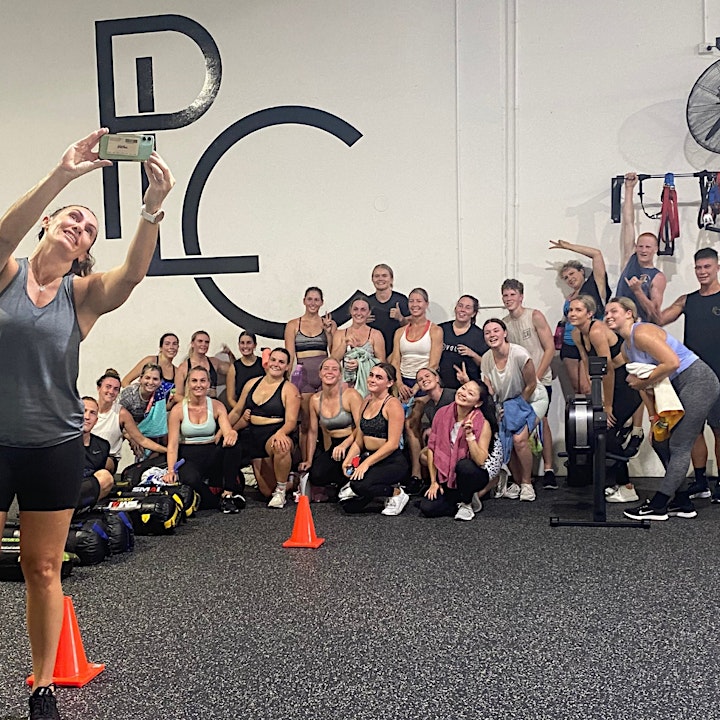 Organiser of Social Saturdays - FREE community training days