Description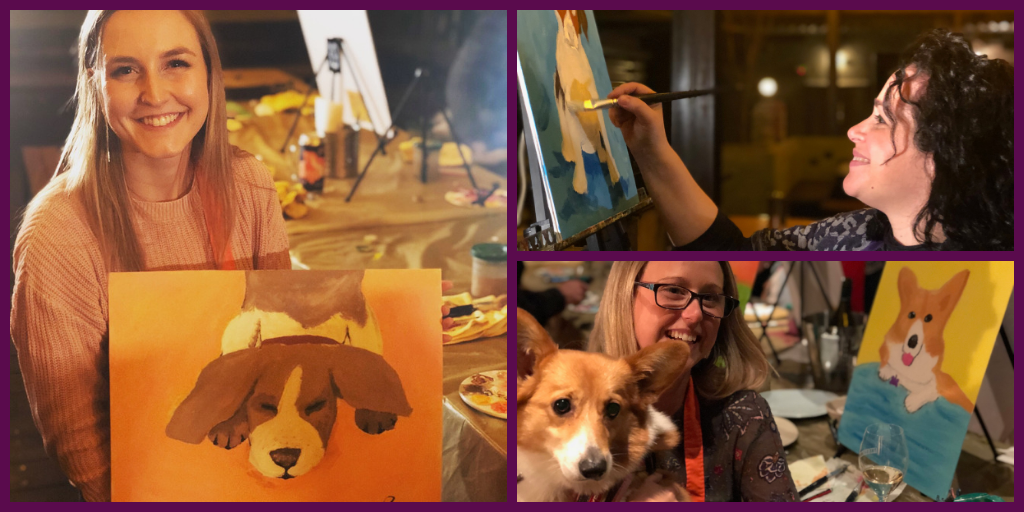 Instructor: Revi and Michalea
Love your dog? Wanna capture its likeness in a portrait made by your own hand and with love? Of course you do!
Join us in our "date with your dog" painting class where our talented instructor Revi will show you how to do you doggo justice with a paintbrush.
Couple of important points for our paint your pup sesh:
you can bring your dog to the National for the class and have your fur baby on hand to model;

if you don't have your own pupper, that's ok too. You can paint someone else's, or bring a photo of a dog you'd like to paint;

is your fur baby unlikely to sit still for the session? Don't worry! We're expecting that! No dog will need to sit still for the duration of the class – that would be crazy!

still worried about bringing your dog to the pub? That's cool – just bring a photo of your furry friend and work from that.
As always, we'll talk you through the process and show you how step-by-step, as well as supplying all of the necessary materials. We just need you and your dog!
about us:
Our ethos at Paint for Fun is "art made easy". We're all about a relaxed class environment where you can eat, drink and chat, while letting your inner artist unfurl.
You'll learn to paint alongside a professional artist, and leave with an artwork you'll love (we bet you'll be so chuffed you'll end up showing all of oyur mates).
No experience is necessary: you just need to be up for trying something new!
At Paint for Fun we believe that everyone has an artist aching to be unleashed! We use acrylic paints and provide everything you'll need to develop your masterpiece.
Events last roughly two hours, at the end of which you'll take home your new artwork. Seriously, you're gonna be amazed by what you can do! Please arrive at 6:45pm for events beginning at 7:00pm to give yourself time to find a space, and grab a beverage and a bite to eat.