| | |
| --- | --- |
| Social Media. Work DAMMIT! - WANGARATTA (RURAL VICTORIA) | |
Event Details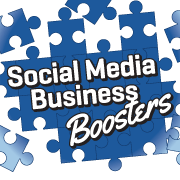 It's Time To Get Social. Be Where Your Customers Are: In Social Media
This full day social media masterclass will provide you with the tools, knowledge and research abilities to establish, manage and measure the effectiveness of your social media campaign, and to engage, delight and build loyalty in your social media customer base.
This course is all about practice, not theory.
You leave with a fully operational, functioning social media marketing strategy.  
SOCIAL MEDIA TRAINING AND SETUP
This workshop "

Social Media. Work DAMMIT!

" delivers a deep understanding of the WHY and HOW of Social Media. 
This workshop will cover:
What is social media?

What social media initiative deliver the most reward for the least effort?

Starting, optimising and supercharging the "Big 5" (Instagram, Facebook, YouTube, LinkedIn and Twitter)

What content will help me grow faster?

What have the best social media users been doing (Case Studies)
With complimentary handouts for additional success: including "How do I use social media to grow profits using Facebook Ads?"
MORE INFORMATION

SMBB is holding a series of full day social media workshops throughout rural Victoria in response to some expressions of interest that we've received on our web site from those areas.
These workshops specifically target small rural-based businesses in industries such as finance, tourism, retail and trades.
Unlike many social media courses being held now, we do more than just provide you with a brief high-level, theoretical introduction to traditional social media channels such as, Facebook, Twitter and Instagram.
We give you the right tools for the right job, then show you step-by-step how to use them in practice, which condenses your management of a professional an useful social media marketing campaign into just 15 minutes, or less, each day.
The course provides you with a take away, repeatable process that you keep using when you return to your workplace. No guessing about what to do next or wondering whether you're doing it right.
You leave the course having established your own social media channels, and knowing how to run an effective digital marketing campaign using those channels in less than an hour a week. This includes:
finding world class content

scheduling the delivery of that content to your various channels

and finally, locating, engaging and attracting potential clients.

 
CONFIRMED PRESENTER

 for the Social Media Workshop: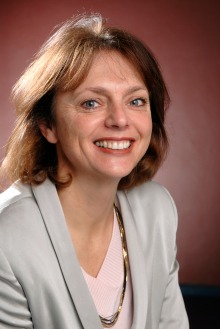 Lauraine McDonald
Social Media Consultant 

If I asked what people what they wanted, they would have said faster horses. ~ Henry Ford
So now you have social media. You've heard how important it is and you're right. Social media is to marketing, what digital cameras were to film laboratories back in the 1990s. It's an innovation revolution.
And there's good reason for it too. In comparison to traditional marketing techniques, it's ten-fold cheaper, it delivers your message straight to the door of qualified clients and it's more accountable.
But let's face it. It's also a giant headache. And so far it certainly hasn't lived up to its hype at least not for some businesses.
This full-day course cuts through the clutter, demystifies the jargon and demonstrates how you can exploit social media tools, (not channels but the tools that manage those channels) to set and forget your digital presence and fast track your way to real sales.
Join us to learn how to avoid rookie mistakes, how to control the beast and how much fun this brave new world can be.
Henry Ford had a good point. All it took to enjoy it, was learning how to drive.
When & Where

The Centre
17 Chisholm Street,
Wangaratta, VIC 3677
Australia

Organiser
Social Media Business Boosters | Lauraine MacDonald
Lauraine McDonald is a B2B digital marketing veteran, who has been actively immersed in marketing, communications, change management and corporate training for more than 20 years.
Lauraine has created, developed and managed customer-engagement strategies across a wide range of industries including government, education and finance industries.
She is the founder and CEO of Media Momentum, a social media business booster, with core disciplines in social media marketing and strategy.
With her unique style of simplifying the complex, Lauraine is an active B2B corporate educator and strategist in the areas of LinkedIn Marketing, and using social media to grow business.
Her goal is to deliver incredible value to her audiences and help her clients create connections with their customers, and nurture them into relationships that help grow their bottom line.
Social Media. Work DAMMIT! - WANGARATTA (RURAL VICTORIA)