Social Media Masterclass Live Sydney - How to Harness the Power of Video Ma...
Description
WHAT: Social Media Masterclass Live
WHERE: Stone and Chalk, Level 4, 11 York Street, Sydney
WHEN: Tuesday, April 17th, 2018
TIME: 5.30pm-7pm
TOPIC: How to Harness the Power of Video Marketing
Gary Vaynerchuk said it best when he said " The single most important strategy in content marketing today is video...No matter what you're selling, no matter what your company does, if you don't have a video marketing strategy for the biggest video platforms, you are going to lose"
If you have not started to harness the power of video, you need to start today. Here are some stats that will show you why you need to get started with video:
Online video will account for more than 80% of all consumer internet traffic by 2020
4 x as many consumers would rather watch a video about a product than reading about it
Facebook users comment 10x more on live videos than they do on regular videos
Videos are 6 x more retweeted than photos and 3 x more likely than GIFs
1 in 4 marketers and SMB owners feel behind on video marketing
*Source - Social Media Today
SPEAKERS:
Jamie Andrei - Video Marketing Professional
Jamie is the founder of BAKE (www.bake.agency), the social content agency based in Sydney Australia & has over +16 years industry experience as a content creator working with the likes of Danone, CSIRO, Jacob's Creek, Collette Dinnigan, MAAS, Fire & Rescue & more. BAKE offers a range of rich content creation from live streaming, 360 / VR video, stills, animation & video.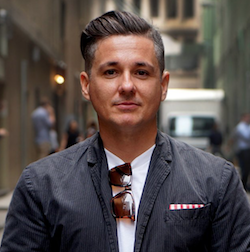 Topic: Social Content Best Practise for Facebook, Instagram, YouTube
Jamie will be talking about video best practise tips for social content, from planning your content, to optimising for each channel social channel format, adding subtitles, to meta tags & hashtags - & will be sharing some examples of successful client campaigns.
John Kapos (Chocolate Johnny)
John Kapos A.K.A. Chocolate Johnny is a 3rd generation chocolatier and owner of Perfection Chocolates and Sweets, an independent bricks and mortar business based in Sydney, Australia. He is a sought-after small business consultant and international keynote speaker who educates other bricks and mortar businesses, who what to expand, innovate and stand out from the crowd. John is passionate about helping businesses and entrepreneurs think outside of the box with their social media strategy, particularly leveraging the use of live streaming. John consults with small businesses one to one and also with his upcoming online course – Live Streaming Success for Small Businesses.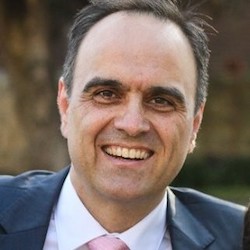 Topic:

How to Successfully Grow your Small Business with Live Video
John offers many valuable tips and insights regarding live video.
He will also share some great advice that we can all employ using live video to help grow our small businesses and brands.
WHO WOULD BENEFIT FROM ATTENDING:
Social Media Marketers, PR and Comms
Entrepreneurs and Business Owners
MC: Mireille Ryan, CEO, Social Media Marketing Institute
Twitter: @mireilleryan
LinkedIn: https://www.linkedin.com/in/mireilleryan/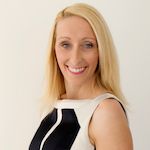 Spots are limited so book your tickets now to ensure you don't miss out.
All Social Media Marketing Institute members will receive 1 Continuing Education Point (CEP) for attending.