Social Media Masterclass Live Melbourne - How to Harness the Power of Video...
Description
WHAT: Social Media Masterclass Live
WHERE: Stone and Chalk, 710 Collins Street, Melbourne
WHEN: Thursday, April 19th, 2018
TIME: 5.30pm-7pm
TOPIC: How to Harness the Power of Video Marketing
Gary Vaynerchuk said it best when he said " The single most important strategy in content marketing today is video...No matter what you're selling, no matter what your company does, if you don't have a video marketing strategy for the biggest video platforms, you are going to lose"
If you have not started to harness the power of video, you need to start today. Here are some stats that will show you why you need to get started with video:
Online video will account for more than 80% of all consumer internet traffic by 2020
4 x as many consumers would rather watch a video about a product than reading about it
Facebook users comment 10x more on live videos than they do on regular videos
Videos are 6 x more retweeted than photos and 3 x more likely than GIFs
1 in 4 marketers and SMB owners feel behind on video marketing
SPEAKERS:
Brendan Lucas - Senior Social Media Adviser at Department of Education & Training, Victoria
Brendan Lucas is an award-winning marketing, media and education professional who has more than five years of extensive industry experience. In 2017, he was named in the Digital Marketing Team of the Year at the AMY Awards - Australia's most prestigious digital awards.
He currently works as a Senior Social Media Adviser at the Victorian Government's Department of Education and Training and was also a former journalist at Australia's largest selling newspaper – The Herald Sun.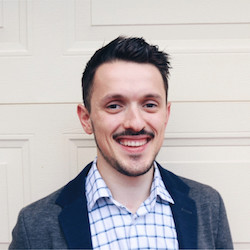 Topic: Video storytelling: Taking your social content strategy to the next level
Flicking by the flood of videos drowning in your feed? You're not alone. But like it or not, 80% of all consumer internet traffic by 2020 will be video.
So to be part of the rising tide, you must learn to ride the wave. In this masterclass, we get back to basics to help you create scroll-stopping stories, capitalise on emerging video trends and guarantee your team marketing success faster and cheaper.
If you're not already, you'll be creating videos like pros Mashable and Buzzfeed in no time!
Keith Keller - Twitter Video Marketing Specialist
Keith Keller is the "Global Twitter Marketing Specialist" and now has clients around the world.
He is also a popular speaker on the subject of Social Media (especially Twitter) and has appeared on numerous radio shows, teleseminars and webinars across the United States & Canada, UK & Europe, as well as Australasia.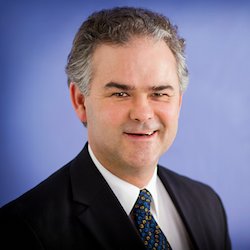 Topic: How Video Can Increase Engagement by 600%
Keith Keller will explain the power of Twitter Marketing and that by adding videos to your tweets your business or brand can increase engagement with potential customers by up to 600%
WHO WOULD BENEFIT FROM ATTENDING:
Social Media Marketers, PR and Comms
Entrepreneurs and Business Owners
MC: Mireille Ryan, CEO, Social Media Marketing Institute
Twitter: @mireilleryan
LinkedIn: https://www.linkedin.com/in/mireilleryan/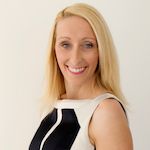 Spots are limited so book your tickets now to ensure you don't miss out.
All Social Media Marketing Institute members will receive 1 Continuing Education Point (CEP) for attending.