Social Media Marketing 101 Workshop - Torquay
About this Event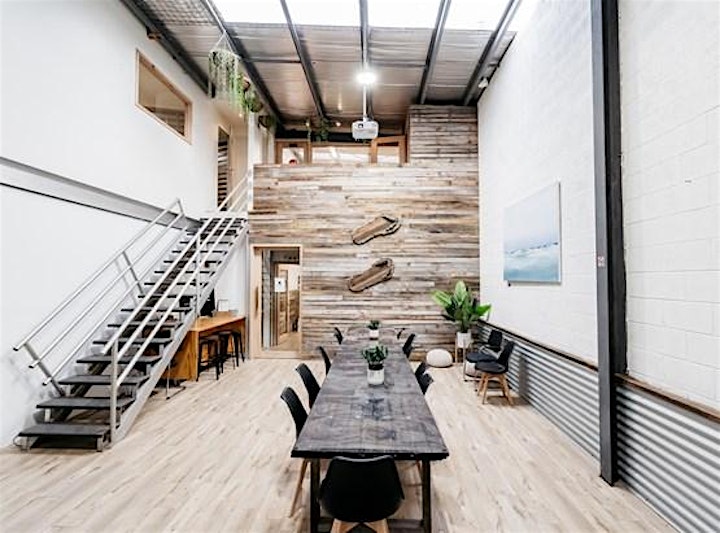 Brought to you by ZES Collective, a creative community of like minded entrepreneurs and presented by founder, digital marketing expert and ocean lover Zoe Strapp.
About our 'Social Media Marketing 101' workshop
This one of a kind workshop is designed for small business owners, entrepreneurs and creators, who have an interest in build their brand online using effective and innovative marketing tools.
It's the perfect one stop shop for those who cannot budget for ongoing marketing management and want to manage their own social media marketing, while achieving successful results. No matter if you have just launched your social media or are looking to grow your existing account, there is something for everyone in this hands on workshop.
The workshop will cover:
Why social media & what platforms you should be using.
Who am I talking to? Outlining your target audience.
Content creation and what you should be saying.
Designing your bio to increase followers & click throughs.
How to plan your social media content and FREE App's to use.
The importance of video in your content plan.
When to post & techniques to get your post seen organically.
Instagram stories & why you should use them.
How to analyse your instagram insights & data.
Overview of FB Ads, influencers & email marketing and their importance.
30 minutes of the workshop is dedicated to networking and photography (Presenter, Zoe Strapp will be taking complimentary photos of all attendees to use on their own social media pages).
Our Space
This exciting workshop will be held in the beautiful, Torquay co working space 'Workers Hut'. An inspiring and creative space that is perfect for building your band and capturing some creative photos.
Included
Upon arrival at the ZES Collective Workshop, you will be greeted with a healthy and delicious brunch, Tea, Coffee & Water.
You will also leave with a printed copy (and PDF emailed to you) social media guide and planner.
Complimentary photos taken on the day will be sent to you within 24 hours of the event.
About ZES Collective
ZES Collective is the perfect one stop location for learning the key steps and strategies to build your brand online. From quality content creation, to marketing strategies and social media advertising, after attending a ZES Collective workshop or, if you choose, experiencing a one-on-one consultation you will be ready to maximise your digital business footprint and reach the market that your business deserves.
Following the workshop, ZES Collective also offers informative one-one consultations where we can assist you in one or all of the following,
Setting up effective Facebook Ads & targeted audiences.
How to use google analytics and analyse it effectively
Personalised audit of your Instagram setup to increase growth & brand presentation.
ZES Founder
Hi my name is Zoe Strapp,
My passion to help small, local and sustainable/eco businesses achieve their goals is driven from my own personal experiences in the entrepreneurial world, passion for marketing, content creation and helping others make a difference in this world with their unique business ideas.
After graduating from Deakin University with a Bachelor of Environmental Science, I found myself on a journey of creativity as I launched my first business venture.
This was an incredible learning experience, with little to no understanding of marketing at this stage I was thrown in the deep end. Gaining a very real understanding of how taxing a new business launch can be, along with its endless costs and the importance of online and social media marketing in today's digital age.
5 years on, I have completed a post graduate from RMIT in Marketing & Communication, worked with a wide variety of business big and small, wrapped up my first brand and am focusing solely on applying my time, passion and expertise for marketing into something that I truly care about, helping new entrepreneurs grow their dream business, using effective online tactics that not only work, but won't break the bank and will give you the freedom of running your own marketing journey.
I cannot wait to meet you and your business!
www.zescollective.com.au
Instagram: https://www.instagram.com/zescollective/?hl=en
Facebook: https://business.facebook.com/zescollective/?modal=admin_todo_tour