Take advantage of social media to connect, engage and grow your business .
About this Event
Part 3 of the BIG Hub webinar series on Digital Marketing.
Social media is one of the most important aspects of digital marketing, providing incredible benefits that help reach millions of customers worldwide. Social media for every business should be planned, including key objectives and identifying what platforms are best for you to cut through and reach your audience.
So, the first step is to clearly identify your objectives and your audience.
This Webinar aims to help you determine what social channels are best for your business. Doing one well will often yield much better results than spreading your resources too thin and being active on multiple channels.
This Webinar will take you through a step by step guide to:
• identifying your goals,
• identifying your audience,
• planning your content and brand pillars, and;
• how paid media on social channels works.
Social media shouldn't be considered 'nice to have' anymore, we know more eyes are across screens and so having a professional approach to your social media has never been more important.
At the end of this program, you'll feel empowered and have the knowledge to start planning a very good social media strategy.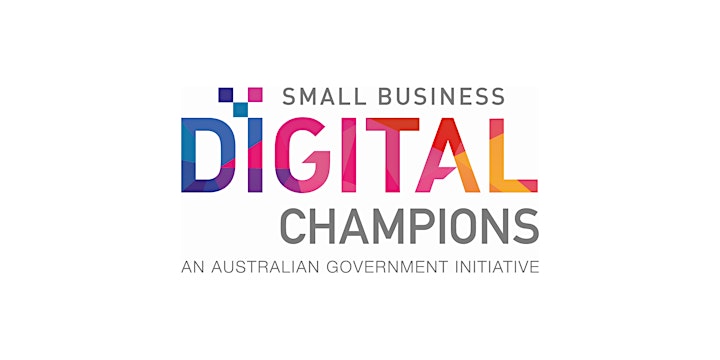 This event has been made possible through funding under the Small Business Digital Champions Project, which has been designed to assist companies with less than 20 employees with additional resources and advice on using digital technologies to support your business.
Who should attend?
This program is suited to any Business Owners or Senior Management Team who wish to learn new digital strategies to grow your business.
About our Presenter
Nicola Feeney, Head of Strategy - Feeney Marketing
Feeney Marketing is a multi-faceted, strategy-led agency, their clients are from diverse industries and they provide highly practical and effective marketing guidance and implementation.
As Head of Strategy Nicola can quickly assess and evaluate complex issues, can identify key stakeholders and has a track record of working with decision makers to develop solutions. She is strategic and creative. Her expertise in guiding companies through digital transformation has been developed over 15-years and she has experience in developing new channels for entry into new and/or existing markets with existing and newly developed products and services.
To find out more about Nicola Feeney, see her Ai Group pre-qualified business consultant profile here.