Description
Have you ever thought about what could be done to address complex social issues facing Queensland communities? What are some of the possible solutions, how to fund these and what returns are possible?
Strategenics is hosting a Social Benefit Bonds event as part of their Executive Leadership series in the Brisbane office. The guest speaker is a respected leader in Queensland Government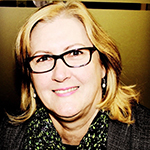 TOPIC: Social Benefit Bonds
SYNOPSIS: We will hear from a team that designed and delivered the Social Benefit Bonds Pilot Program. We will discover the effort that went into driving a new and innovative way of tackling complex social and economic challenges and the resulting outcomes, including the investment impact.
GUEST SPEAKER: Our guest speaker is Christine Crain, Program Director – Social Benefit Bonds Pilot Program. Christine has been leading the program for over four years, with exceptional results. Christine and her team won the Chartered Institute of Procurement and Supply Australasia, Supply Management Awards 2017 for the Best Cross Functional Teamwork Project for the Social Benefit Bonds Pilot Program. Christine has been a key speaker at conferences and on panels, eloquently expressing the risks and benefits of the program to date.
WHAT TO EXPECT:
- A fascinating speaker
- Open discussion
- FREE drinks and snacks
- Friendly company
- Fun and laughter