Description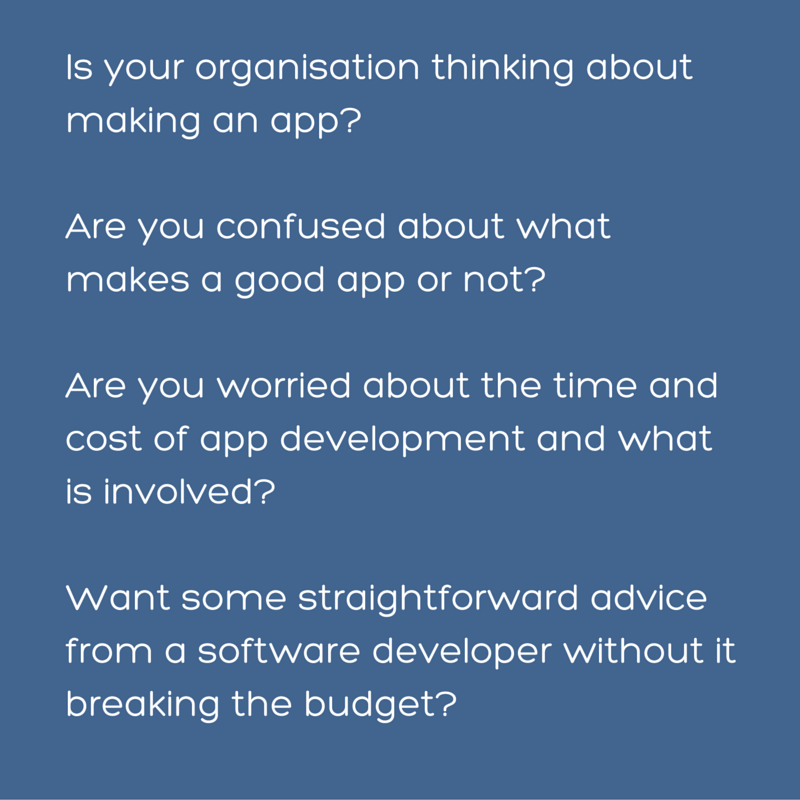 This 6-week online course is designed with you and your organisation in mind.


This course is designed specifically for the health and social services sector, and those organisations who are contemplating making an app.
As more of the population are carrying devices with them, there has never been a better time for health promoting organisations to consider how apps can help achieve their objectives.
Venturing into app development can be intimidating for organisations especially as many won't have technical skills or backgrounds.
The e-course focuses both on the technical aspects that organisations need to be aware of if they are considering app development as well as how these are relevant to your goals and objectives.
This includes:
Why make an app and what makes them different to other communication tools?

Pros and cons of apps

How to plan your app to ensure it will meet the needs of your stakeholders or target audience

How much time does it take and how much does it cost?

Understanding different platforms, tablets and mobile devices

Engagement techniques such as gamification and linking with social media

Negotiating intellectual property

Thinking about equity and evaluation
The e-course provides opportunity via a Facebook based discussion group to work through ideas and ask questions both from a strategy and a technical perspective.
---
How the course is set up:
The course is delivered weekly to your email inbox with a presentation video, workbook and Facebook private group forum where you can ask questions, test out your ideas and receive feedback. The course organisers (www.zockmelon.com.au) will be active in the forum to answer your questions and provide advice. This means you have access to the expertise of both public health professional and a software developer to work through your ideas.
The course content is emailed to participants each week and the content takes approximately 60-90 minutes to work through weekly which can be done at a convenient time to fit into your work schedule. The beauty of an e-course is it takes out the cost and time of travel to attend live workshops or seminars. Part time staff can participate in training without worrying about swapping work days or losing too much time in travel.
---
This is what is covered:
Week 1
Setting the scene and laying the necessary foundations for planning an app for your organisation

What are apps and how do they compare to other options such as websites, written information or social media

Exploring the pros and cons of apps

Understanding different devices, platforms and market share

Why some apps are used and some apps are deleted

Week 2
What does a health focused app look like?

Exploring equity considerations and concerns

Planning evaluation of your app
Week 3
Idea generation (if you don't have an idea) or refining your idea (if you already have one)

We walk you through custom planning tool for making an app that suits your user

Week 4
How to make an app that will meet your users' needs and exceed their expectations.

Design factors

User motivation

What you need to know about gamification
Week 5
The big 2 questions: How much does it cost and how long does it take?

Getting developer ready

How to find a developer

Storyboarding your app

Writing a developer brief

Priority setting in a software development project

Server considerations and future proofing

Negotiating intellectual property
Week 6
Launching, promoting, evaluating and reviewing your app

How to write app store information

How to test and review your app before it's finalised

Analytics tools, evaluation and review
---
About the course facilitators: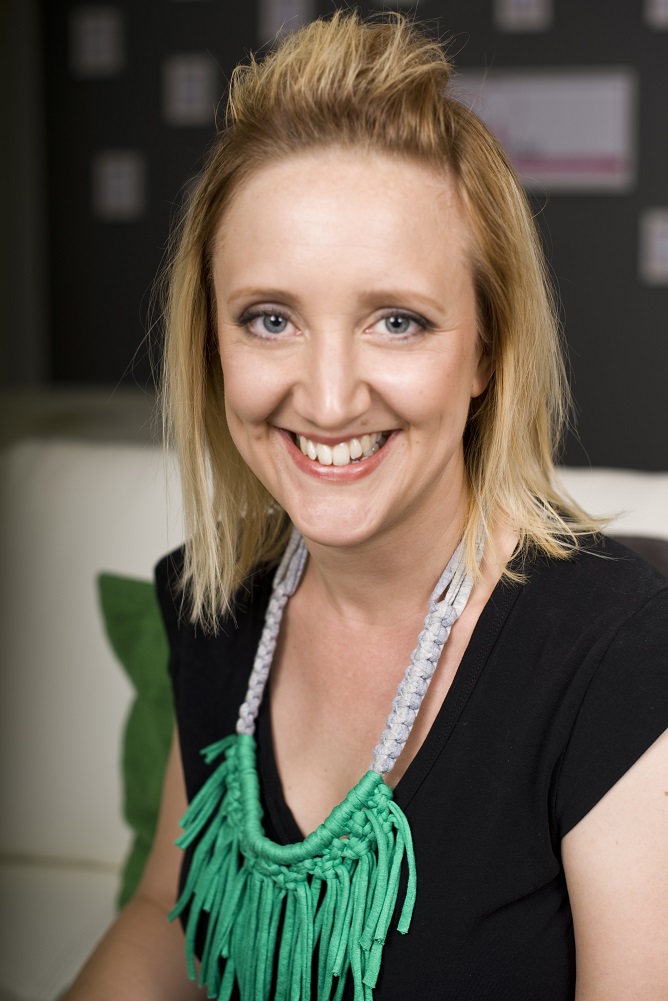 Kristy Schirmer BHSc, MPH
Kristy has 15 years experience working in health promotion and public health in South Australia and London. She has worked across a range of topic areas from blood borne viruses, obesity, youth health, mental health, tobacco and breast cancer (and others) and most recently founded Zockmelon, a consultancy aimed to help health organisations use technology and social media. Kristy is not only a skilled and experienced health promoter she is also a lively and engaging presenter. Kristy was awarded the Public Health Association of Australia and Australian Health Promotion Association (SA Branches) South Australian Primary Health Care Practitioner in 2014.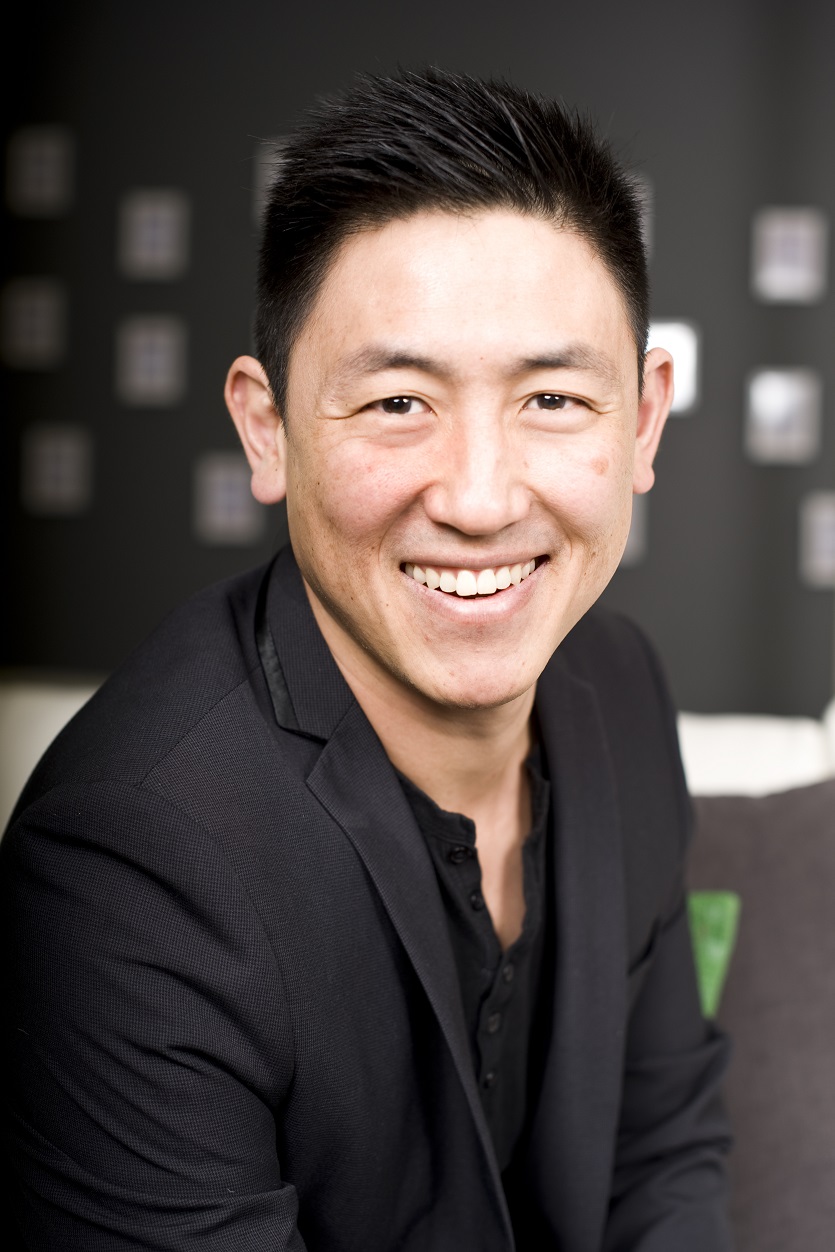 James Howlum BEng Hons (Computer Systems)
With over 15 years of software development experience, James will expertly guide you to develop beautiful and purposeful software which meet your objectives. James' presentations are engaging and easy to understand, with technical jargon explained in full to people without technical backgrounds.
---
What others have said:
"The course gave a great base knowledge for people who had never had anything to do with planning an app before. Each module also had enough content, otherwise each week would require too much new information. I enjoyed it and will still be looking back at the content every now and then in my planning phase and relaying the important information to my app planning team. The course was great guys!"
Past So You Want to Make an App e-course participant, post-course survey
"Very happy and appreciate your direct support in answering my questions - great to know you are there."
Past So You Want to Make an App e-course participant, post-course survey
"I now have an understanding of what an app really is, how it fits into other online technology, and how to explain to senior executive that it may (or may not) be the best option."
Past So You Want to Make an App e-course participant, post-course survey
"The best part was learning the whole process of developing an app from start to finish and that it was linked directly to health promotion."
Past So You Want to Make an App e-course participant, post-course survey
---


Comments from evaluation sheets when we have run this course as a live workshop:
"Well done Kristy and Jimmy! Very informative and well planned out."
Past participant, workshop
"Well presented, clear and very informative."
Past participant, workshop
"Thanks for an incredibly practical workshop - highlight of my day"
Past participant, workshop
---
FAQs
Who is the course for?
This course is designed specifically for the health and social services sector. It is for practitioners, project staff and researchers who are thinking about or planning a mobile application. Whether you are definitely making an app, only considering, or are merely curious, this is for you. Previous participants of this course have come from universities, government organisations, local government, NGOs and peak bodies.
How does the course work?
Each week course participants will be emailed a new module including presentation video and workbook. It is recommended that participants set aside 60-90 minutes each week to work through the materials and discuss their ideas or comments in the Facebook group. You will be able to download and save the workbooks for future reference.
What if I fall behind in the content or have annual/sick leave?
That's the beauty of an online course. You will always have access to the content and can work through the modules at your own pace.
Is the course technical?
The course is designed for public health and health promotion practitioners. It is not an app development course to teach you how to be an app developer. There is some necessary technical jargon, but this is explained in an easy to understand way. The course is designed to help you become developer ready so you will be able to talk the talk when the time comes for you to work with a software developer.
What if I don't have Facebook, how can I access the discussion forum?
If you don't have Facebook, we strongly urge you to set up an account for the purposes of this course. The Facebook group is closed strictly to course participants and is not open to the public. You are not required to 'friend' anyone and you are able to leave the group at any time. Previous experience with e-courses have shown that online groups add an important element of interaction and participation in lieu of the 'live' experience of workshops.
Do I require any special software for the course?
No. You will be emailed a link to view the videos, hosted in Google Drive. A good internet connection is required for video viewing. A Google account is not required to view the videos. The written content is provided in PDF format.
Where can I contact the organiser with any questions?
Please email Kristy@zockmelon.com.au with any questions you are not able to find answered on this page.
Is my course registration transferrable?
Yes, you can transfer your course registration to any other member of staff from your organisation. Please ensure that your transfer is provided in writing (email Kristy@zockmelon.com.au) with the old and new registration details including the alternative name and email addresses by Thursday 28 April 2016.
What is the refund policy?
Changes of mind refunds will not be given once the course has commenced. If you are dissatisfied with the course please email Kristy@zockmelon.com.au to discuss further however we are confident that you will feel there is excellent content and value for money in the course materials.
When will you run the course again?
This course is not scheduled to run again in 2016.

There will be a similar course offered for entrepreneurs and small businesses however that version of the course is not recommended for non-commercial organisations.
If you are thinking about making an app, now is your chance to access this unique training.