Description
What government policies are holding us back in innovation? Is business filling the innovation void? And are we creating a workforce able to take us forward?
Join the Herald's National Editor Tory Maguire and our special panel line-up – Jessica Irvine (Senior Economics Writer, Herald ), Ralph Ashton (Director, Australian Futures Project), Dominic Price (Work Futurist, Atlassian) and Sally-Ann Williams (Engineering Community and Outreach Manager for Google Australia) – as they examine solutions to short-termism in Australian policy making, related to skills and innovation.
Don't miss candid first-hand insights from this panel of experts, as they address if Australia can ever be the clever country and what it will take to be a truly innovative led nation.
Tickets are open to Herald subscribers and general public. HERALD SUBSCRIBERS: Tickets are $10 for you and your guests – visit the Subscriber Hub to get the exclusive price. NON-SUBSCRIBERS: Tickets are $20.


This event expands on the collaboration between the Herald and Australian Futures Project, The Future Fix, designed to tackle short-termism in Australian policy making. From climate change, to infrastructure, tax reform and addressing chronic health, we're working out why Australian politics and policy is stuck in neutral and what we can do about it.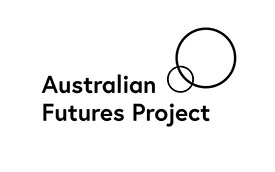 Speaker Profiles
---


Tory Maguire - Host
Tory Maguire is National Editor of The Sydney Morning Herald and The Age. She is responsible for leading federal politics, business and world coverage across the two capital city mastheads. Tory was most recently Editor-in-Chief of HuffPost Australia. Prior to this, Tory held senior editor and journalist roles with News Corp Australia for 15 years focused on news and federal politics, including as a political reporter in the Canberra press gallery, Night Editor of The Daily Telegraph, Editor of the opinion website The Punch, and national roles in online publishing and innovation.
---



Jessica Irvine

- Panelist
Jessica Irvine has been writing about economics for The Age and Herald since 2005, including a two-year stint in the Canberra Press Gallery. She has an honoursdegree in Economics (Social Sciences) from the University of Sydney. Her first book Zombies, bananas and why there are no economists in heaven: The economics of real life is available as an ebook and in hard copy.
---


Ralph Ashton- Panelist
Ralph Ashton founded the Australian Futures Project to end short-termism in Australia by first understanding the root causes and then engaging leaders, experts, and the public to identify and implement systemic solutions. Ralph has a strong track record of conceiving, building, and leading non-partisan initiatives to create systems change. Before founding the Australian Futures Project in 2012, Ralph spent a decade leading international public policy initiatives, working closely on every continent with governments, the United Nations, World Bank, business, academia, and non-profits. From 2004 to 2007 he co-created WWF's Humanitarian-Conservation Partnership that changed how environmental and humanitarian organisations collaborate on large-scale disaster response, and between 2007 and 2011 he enrolled and chaired the Terrestrial Carbon Group that changed the international debate and action on unlocking the 30% of the climate change solution represented by agriculture and forestry. With a background in corporate law and investment banking, Ralph is Adjunct Senior Research Fellow at La Trobe Business School and has also held visiting positions at Columbia University and the Australian National University.
---
Dominic Price - Panelist
Born to Joy in the harsh Manchester Winter of 77, Dominic has a career that has reached far and wide through Europe, US and Asia PAC.
Dom has responsibilities spanning 7 global R&D centres, and is our in house "Team Doctor" helping Atlassian scale by being ruthlessly efficient and effective, with one eye on the future. Dom helped pioneer our Team Playbook and has personally run hundreds of sessions with our teams globally.
He has previously been the GM Program Management for a global gaming company and a Director of Deloitte.
Dom is proud to work at Atlassian, the home of the most intelligent t-shirt wearers in business, as the Work Futurist.
A keen traveller, Dom has traversed over 50 countries so far, but after 15 years on these shores, he calls Australia home.
---
Sally-Ann Williams - Panelist
Sally-Ann Williams is the Engineering Community and Outreach Manager for Google Australia. In this role she is responsible for leading Google's efforts in CS and STEM education & outreach (K-12), research collaborations with universities and entrepreneurship and startup engagement.
Her work leading Google's CS/STEM education engagement is focused on scalable and sustainable change in curriculum and teacher professional development to support national priorities in STEM education in Australia and New Zealand.Managing over 65 partnerships and programs she has created innovative programs and platforms to deliver training to teachers on the Digital Technologies curriculum at scale and created new partnership models with equity and a goal of bridging the digital divide. She currently serves as a member of the COAG STEM Partnership Forum advising and supporting Australia's National STEM School Education Strategy.
In working with the startup community Sally-Ann has helped create and drive national engagement strategies on innovation and entrepreneurship including contributing to the foundation of StartupAUS, a non-profit with a mission to transform Australia through technology entrepreneurship. She currently serves on the board of Fishburners, a non-profit co-working space in Sydney, the advisory board of Inspiring Rare Birds, growing female founders, and as a mentor in the Startmate program. Sally-Ann also works with a range of incubators, accelerators, universities and the public sector to grow and develop the startup ecosystem.
In leading Google's research engagement in Australia & New Zealand Sally-Ann is responsible for creating strong partnerships with key faculty to drive innovative research agenda. She currently serves on several university advisory boards.
Prior to joining Google 12 years ago, Sally-Ann worked at various Australian tertiary institutions in academic and academic administration roles spanning executive education, public sector management, research and postgraduate degrees and tertiary management. A life long learner she holds an undergraduate and research masters degree and several other postgraduate qualifications.