Description



Introduction to Blockchain, Smart Contracts & Legal Issues in Cryptocurrencies in Australia
Don't know your bitcoin from your blockchain? Ever wonder just how clever smart contracts are? Join Michael Bacina, Partner in the Piper Alderman Cryptocurrency and Blockchain Group and industry leaders as they demystify this challenging area.
NOTE: This event is open to CACC SME Members only. Please see below for how to become a member.


SPEAKERS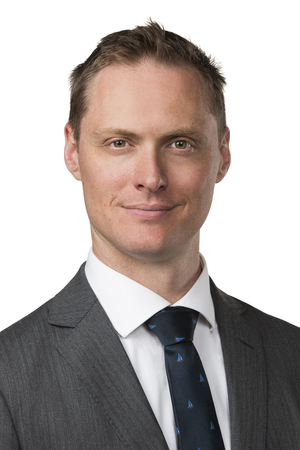 Michael Bacina, Partner - Piper Alderman
Michael is a Partner in Piper Alderman's Cryptocurrencies and Blockchain Group based in Sydney. The cryptocurrency and Blockchain space presents unique challenges merging cutting edge technology and a challenging regulatory space as rapid development and adoption of this exciting technology occurs.
Piper Alderman's Cryptocurrencies and Blockchain Group has advised a significant number of the top ten token sales in Australia during 2017 and 2018 including CanYa (Australia's 2nd largest ICO for 2017), Loki (3rd largest ICO in 2018 thus far), Invox, Adbit, Liven and Legaler.
Since founding and exiting a successful IT start-up in the early 2000s, Michael has maintained an active involvement in information technology. He is knowledgeable in the workings of, and legal issues surrounding, virtual currencies/crypto-currencies, crypto- tokens, blockchain and smart contracts.
This technical knowledge coupled with a highly commercial approach enables Michael to add real value to his client's businesses. Michael delivers targeted advice for the whole token sale process, including securities analysis and negotiation of commercial agreements covering the shareholder, advisor, supply, and software development agreements.
Michael regularly published on cryptocurrency and Blockchain matters and presents on Smart Contracts and regulatory issues facing Blockchain businesses both internationally (New York, San Francisco and Singapore) and in Australia (Sydney, Melbourne, Adelaide and Brisbane). He is an active member of both the Canadian Australian Chamber of Commerce and Blockchain Australia.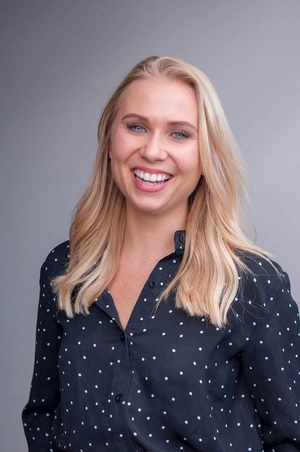 Holly Stephens, Chief Marketing Officer - Beam
Holly is the Chief Marketing Officer of Beam, Founder of Triangles, a free online platform for help women take their first steps into entrepreneurship, she helps advise startups and blockchain companies through Tech Ready Women, an accelerator and online program from non-tech aspiring female founders. She founded her first marketing agency for tech startups in 2017 and helps other blockchain companies through her work at Prismatik, Prismatik clients include CanYa and 8xProtocol. She is a regular guest on Sky News Business, Crypto Finder TV, and speaker and moderator at technology, blockchain and marketing conferences along with interviewing entrepreneurs on her YouTube Channel.
Holly worked at Google on initiatives such as Google Pay in Australia and New Zealand and leading The Digital Garage, helping small businesses and startups with digital skills training with the aim to train 2 million Europeans in two years. Previous to this, Holly worked in Product and Marketing roles at Xerox and Mimecast. Holly has a Bachelor of Honours from Nottingham Business School.
Featured: Sky News Business, StartupGrind, Sydney Morning Herald, The Drum, StartupDaily, SmartCompany, Inside Small Business, CommBank Women in Focus, Small Business Australia, Startcon, KPMG Women in business, AdWeek APAC, Interactive Minds and Crypto Finder TV.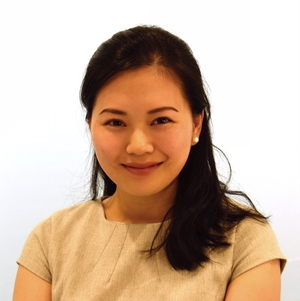 Bonnie Yiu, Co-Founder - Consulere.io
Bonnie Yiu is co-founder of Consulere.io, a blockchain consulting company in strategy, legal and technology. Prior to that Bonnie was a lawyer at international firms in Sydney and Silicon Valley.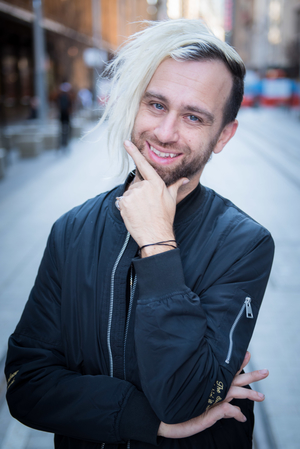 Fred Schebesta, Co-Founder - Finder.com / Co-Founder & CEO - HiveEx.com
Fred Schebesta is an international speaker, serial entrepreneur, award-winning digital marketer, author, media commentator, mentor and active member of the startup, crypto and small business communities. He is the co-founder of Finder.com, a global personal finance comparison website, which operates in 10 countries and a further 10 planned in the next year.
Fred has more recently been heavily involved in the cryptocurrency space. After launching crypto exchange comparison Crypto Finder in 2017, crypto broker service HiveEx.com and crypto bill payment service HiveSpend.com this year, Fred's vision is to build a global crypto financial services company and has recently launched a full suite of services including treasury and risk management, ICO fundraising, advisory, liquidation, bank account broker, dark pool, and a concierge service to help people purchase luxury goods using their crypto.
As one of Australia's most successful entrepreneurs, Fred has countless accolades to his name, including 3 prestigious awards in 2017 by global professional services company, EY (Ernst & Young): Entrepreneur of the Year, Australian National Winner – Services Category, Australian National Finalist – Eastern Region, and Australian Regional Finalist – Eastern Region. Fred was also awarded ADMA Australian Young Direct Marketer of the Year in 2006, and at just 23, he was listed in Australian Anthill's 30 under 30.
**********************************************
AGENDA
7:30AM Registration/Networking
8:00AM Roundtable Discussion with Q&A
9:00AM Networking
9:30AM Roundtable Concludes
**********************************************


OUR HOSTS


This event is open to CACC SME Members only.
Please visit the CACC website here to find out more on how to become a SME Member. For any other queries, please email melissa@cacc.com.au or contact 0450 400 483.