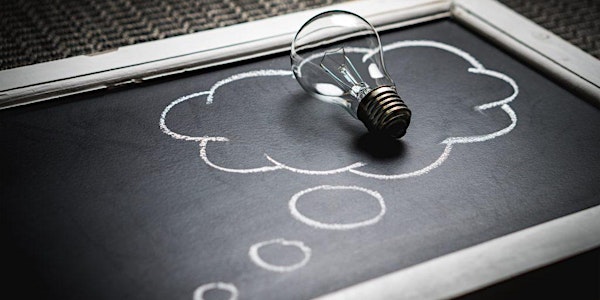 SME ROUNDTABLE: Consulate Hacks - Expanding Your Business to Canada
Location
Consulate General of Canada
111 Harrington Street
The Rocks
Sydney, NSW 2000
Australia
Description



Meet Canada's newly appointed Vice-Consul and Foreign Direct Investment Officer.

Learn how to open and grow your office in Canada.
Clusters? Governments? Taxes?

CPTPP? Provinces?

Immigration?
This SME roundtable discussion will show you what it takes for an Australian company to succeed in the Great White North and help you navigate the complexities of starting a business in a new country. Trade experts will help you navigate the business advantages, which Canadian city to open your office, explain the local business support that's available to start ups in Canada, as well as government bodies you will be dealing with and how to accelerate the process of getting your business up and running successfully.
NOTE: This event is open to CACC SME Members only. Please see below for how to become a member.


SPEAKERS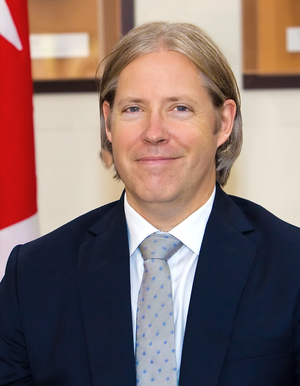 Martin Arseneault, Vice Consul & Foreign Direct Investment Officer - Consulate of Canada, Sydney
Martin has over 12 years of experience in international trade helping Canadian companies import and export. He started his career as Team Leader at KPMG Montreal and then worked for five years at Canada Border Services Agency as Trade Auditor and as Import/Export Trainer. Martin became a diplomat working with Global Affairs Canada seven years ago and has worked on WTO Trade Policy, Corporate Social Responsibility and is now the Foreign Direct Investment (FDI) Lead as a Trade Commissioner based in Sydney, Australia. Martin has a bachelor of business administration from the University of Québec in Montréal.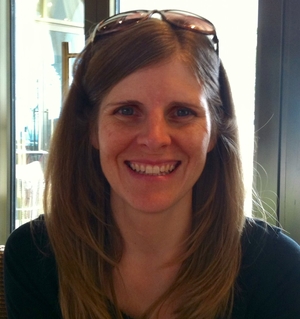 Cheryl Greenfield, Consul and Migration Officer, Consulate of Canada, Sydney
Cheryl Greenfield has been Consul with the Migration Section of the Consulate General of Canada in Sydney since July 2015. She has a wealth of experience with Canadian immigration law, including temporary and permanent resident visas, work permits and electronic travel authorizations. As a career Foreign Service Officer, she has previously served in the Migration Sections at the Embassy of Canada to the United Arab Emirates, the High Commission of Canada in the United Kingdom and the Consulate General of Canada in Hong Kong. Prior to that, she held a variety of positions in Canada's domestic public service, including with the Immigration and Refugee Board. She holds a law degree from Osgoode Hall Law School and is a devoted wife and mother.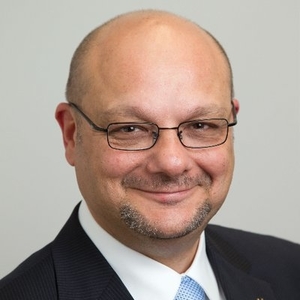 Robert Hossary, Altios Australia
Robert Hossary has been involved in international business for the past two decades. For the past seven years, Robert was the General Manager NSW / ACT for the American Chamber of Commerce in Australia (AmCham) and helped advise many Australian and US companies about their international expansion requirements. Prior to that, Robert was country manager in the USA for a technology manufacturer and in 2008 was named in VSR Magazine's 1st Annual Review & Outlook as a business leader in the USA's Mobility Industry. He has also worked in Taiwan with responsibility for Asia Pacific and the Middle East. With a background in Technology, Transport, Fashion and Healthcare, Robert's background and experience is very well suited to his current role with Altios International.
MODERATOR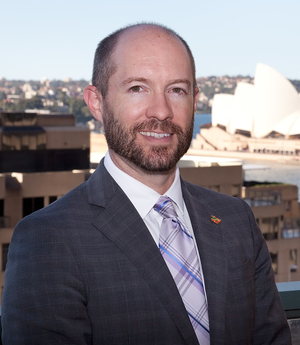 Marc-André Hawkes, Consul and Senior Trade Commissioner - Consulate of Canada, Sydney
Since April 2016, Marc-André Hawkes has led the commercial team for the Consulate General of Canada in Sydney that assists Canadian companies pursue economic opportunities in Australia and Australian companies seeking to invest in Canada. He previously led the commercial team at the Canadian Consulate General in Miami, Florida (2011-2016) and at the Canadian Embassy in Quito, Ecuador (2006-2008). He has been part of Canada's diplomatic corps since 2003 largely focusing on international trade and investment files having previously worked at Accenture in IT management consulting (2000-2003) and at Microsoft in marketing and corporate finance (1998-99).
Marc-André has lived in eleven cities in seven countries on five continents. He holds a Bachelors in Business Administration from the University of Ottawa and is currently a candidate for the Masters of Liberal Arts in Management from the Harvard Extension School. He is a proud husband, father and loves soccer, all things Star Wars, Lego and of course hockey.
**********************************************
AGENDA
5:30PM Registration/Networking
5:45PM Roundtable Discussion with Q&A
7:00PM Networking
7:30PM Roundtable Concludes
**********************************************


This event is open to CACC SME Members only.
Please visit the CACC website here to find out more on how to become a SME Member. For any other queries, please email melissa@cacc.com.au or contact 0450 400 483.