Learn how to elevate your smartphone photography in this super fun, half-day workshop with personal brand photographer Fi Mims.
About this event
Up your phone photography game and learn how to create high quality images for your business and social media in this fun, half-day workshop.  Renowned personal brand photographer Fi Mims will pass on all her knowledge, tips and tricks that will have you composing and posing like a pro in no time! 
WHAT YOU WILL LEARN:
how to take high quality photos using your smartphone camera app
composition rules for photography and how to apply them
how to find and use the best light for your photos
styling and flat lay tips
posing tips
how to capture a great selfie
how to create a DIY flatlay or photography studio set up
how to edit your images using one of the best photo-editing apps on the market
WHAT YOU NEED TO BRING:
Your smartphone (iPhone or Android)
Some small products or props relevant to your business, brand and target audience, to have a play with (optional).
SNACKS & WATER PROVIDED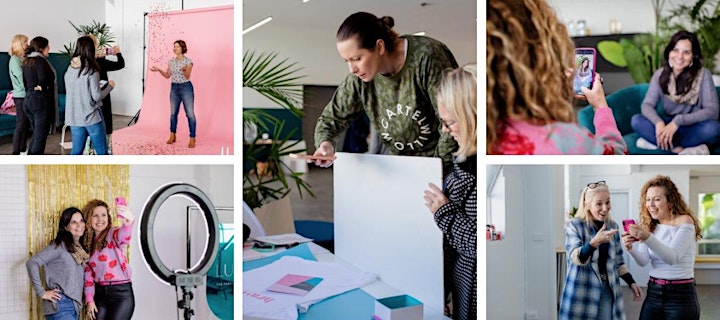 Organiser of Smartphone Photography Workshop
For your brand to send a clear message that highlights your potential and attracts the perfect audience, it is essential to have naturally engaging images.
A professional brand photographer for over 10 years, Fi Mims is one of Australia's best. Renowned for capturing essence, value and story in single shots - this is an artform that has her sought after by Speakers, Thought Leaders and Business People alike.
Although highly professional, Fi's warm, friendly and beautifully relaxed approach makes clients feel confident and assured.  Managing energy, expression and excitement is what makes people look amazing and have fun. This is the experience that every client can expect.
Photo shoots with Fi are exceptional. Every person who finds themselves in front of her camera knows the result will be everything they hoped for, and more.