Smarter Living - Plastic Fish Exhibition and Workshops - Nunawading Library
Smarter Living - Plastic Fish Exhibition and Workshops
About this event
Come and join the lovely staff from 'Awareaway' and create the 'School of Plastic Fish' which is an exhibition responding to the alarming study that predicts by 2050 there will be more plastic than fish in our oceans.
The concept of 'A School of Plastic Fish' made with 100% soft plastic waste. The fish depict an eerie yet beautiful ocean-scape where they are displayed, reminding us of a possible future and encouraging us to embrace positive behaviour change to reimagine a better and more sustainable future.
Melbourne's 'Awareaway' is a social and environmental enterprise, co-founded by Sophie Dahm and Alex Child, dedicated to sustainable and creative design by re-purposing and up-cycling plastic waste. Through diverting plastic waste from the natural environment, they aim to educate and create awareness around the dangers of single-use plastics and a throw-away consumer society.
We have partnered with Whitehorse Council and Whitehorse Manningham Libraries to deliver a number of workshops where Primary school children will get an opportunity to create these fish which will be on display at the Box Hill Community Art Centre from Monday 28th June to Sunday 18th July.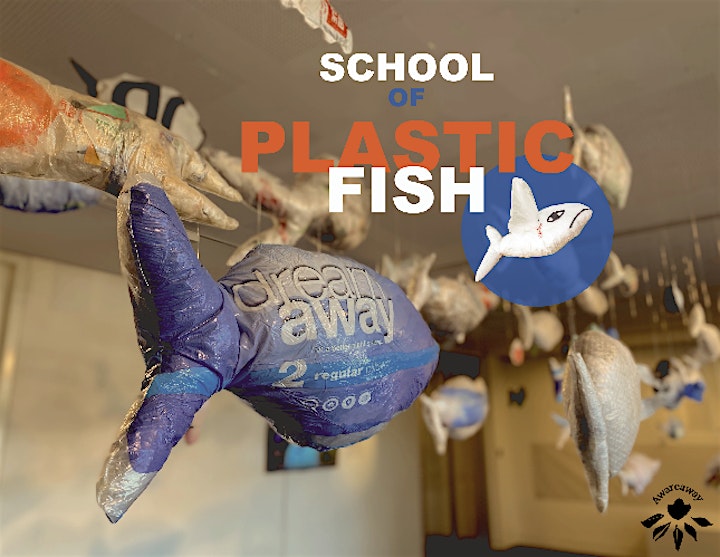 Organiser of Smarter Living - Plastic Fish Exhibition and Workshops - Nunawading Library