Description
Overview
By connecting cutting-edge hardware with innovative software, Smart Panels enable you to pinpoint overloads and inefficiencies proactively, make informed decisions that improve operational efficiency, and finally stop chasing vague alarms.
The Smart Panel Technical Training course will equip you with the skills and knowledge to work Schneider Electric Connected Product and understand the requirements for Communication, Configuration, Commissioning and Connectivity.
Formal training time…1-day practical.
Primarily for…Switchboard Manufacturers and System Integrators involved in the design, development and commissioning of Electrical Distribution Boards.
You need to have…A strong electrical or technical background with passion for connectivity and connected products.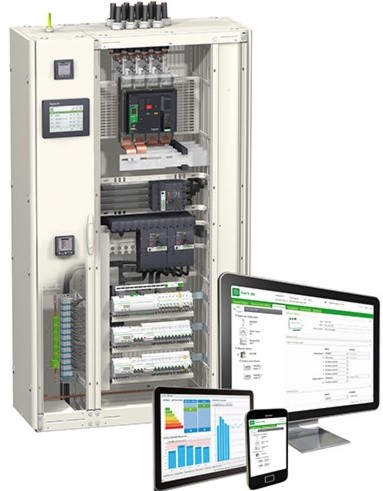 Objectives and Content
The Smart Panel Technical Training Course will cover the following content:
- achieve training requirements for Schneider Electric's Smart Panel Badge,
- establish communication between meters and connected products in a smart panel board,
- configure settings on connected products in a smart panel board,
- commission connected products using EcoReach Software, and
- understand how to use connected products to create insights using cloud-based service, Facility Expert.