Description
MAFC Finance Professionals Series

Event Details:
Date: Tuesday 27 February 2018
Time: 12.30pm-1.30pm (Registration from 12.15pm)
Location: Macquarie Applied Finance Centre, Level 24, 123 Pitt Street, Sydney NSW 2000
You are welcome to invite your colleagues to attend. This event is not catered.


Smart Beta: Why the popularity and what's under the bonnet?
In 2017, both domestically and globally, the capital allocated to smart beta strategies accounted for more than half of all capital invested. Over the past 10 years, these strategies have enjoyed an enormous increase in popularity reaching close to USD$1 trillion in total funds under management. Such rapid growth has the regulators genuinely concerned, placing scrutiny on the viability of some of these offerings. All in all, there is no doubt that Smart Beta is now a mainstream investment approach. Slava Platkov, Portfolio Manager (Equities and REITs) at Dimensional Fund Advisors, will provide an introduction to Smart Beta, the type of strategies encompassed as well as some of the potential risks.


Overview:
What is Smart Beta?

Popularity of Smart Beta

Examples of common Smart Beta strategies

Where in your overall portfolio do these strategies fit in

What to look out for

Historical Performance
These highly popular Finance Professionals talks address areas of topical interest (sometimes controversial) and the latest research. They provide professionals from within the corporate, banking and finance sectors, friends and alumni of the Macquarie University Applied Finance Centre, opportunities for professional development and networking.
---


Speaker Bio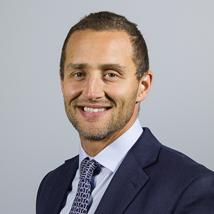 Dimensional is an industry leader in factor-based investing, managing over $600bn globally. Slava is responsible for the management and the implementation of Equities and REITs portfolios. Other responsibilities include strategy development and portfolio construction, company research and transition management. A significant amount of his time is dedicated towards working with clients, including prospecting, presenting at conferences and general client service.

Slava's experience prior to Dimensional includes investment consulting, manager research, asset allocation as well as analysis and construction of multi-manager portfolios.