Small Business Commissioner Meets Entrepreneur

Tuesday, 14 August 2012 from 5:30 pm to 8:30 pm (Pacific Daylight Time)
Event Details
Come meet the Small Business Commissioner, Yasmin King, as she is in conversation with serial entrepreneur Tim Molloy with Kerry Chikarovski are the MC for the evening.
This discussion is all about exploring what's on offer from the Commissioner's office, how government is able to serve the small business community and what business owners need from the government - and in some cases, don't need from government.
With Tim Molloy in conversation with Yasmin King we're set for a dynamic discussion on what's really important to business owners and the community and how to make the most of shared opportunities.
Key to the discussion is the opportunity for attendees to ask both the Commissioner and Entrepreneur their questions about government and business. Our MC, Kerry Chikarovski, will ask the panelists questions and take audience questions.
Who should come along to this event? 
Business owners and professionals who are interested in:
learning how business and government can work effectively together and making the most of the opportunities
finding out what is happening in the Office of the Small Business Commissioner and the services available to business
the issues confronting business and government - restrictions and limitations (so you can minimise the amount of fruitless frustration experienced because of restrictions)
asking their questions of the Small Business Commissioner and an experience entrepreneur and being heard

 
What you get for your ticket:
practical and useful information about government agencies
delicious wine and nibbles
a fab Goodies Bag full of surprises!
101 Social Media Tips from 

She Inspires

opportunity to learn and be inspired in a creative environment alongside a working artist studio
chance to talk with government and industry representatives
time to network with other small business owners
Events Details
This event is being hosted by She Inspires at The Rocks Pop-Up in the charming and inspiring heritage building located at:
13 Cambridge Street, The Rocks - off Argyle Street
Starting at 5.30pm for 6.00pm for registration and networking
Seminar is 6.30pm - 7.30pm with audience questions
Finishing by 8.30pm
Tuesday 14th August
Tickets are $45 per person Early Bird tickets $36
Tickets are transferable to events later in the calendar if you find you suddenly can't make it.
Payment is via PayPal and Stella Online Media (parent of She Inspires).
Twitter and Facebook
The Twitter hashtag is #sheinspiresbiz 
Twitter handle is @she_inspires
She Inspires on Facebook www.facebook.com/sheinspires.com.au
About Yasmin King 
Yasmin King, the very first Small Business Commissioner in NSW, brings real, hands-on experience to the role. She has worked in and for many small businesses including her family's retail business.
Yasmin has also held roles as a principal consultant with a leading negotiation skills development and training company, and as Associate Commissioner for the Australian Consumer and Competition Commission.
Yasmin has a Bachelor of Economics (Honours) and an MBA from the University of Adelaide. She is a Certified Practising Accountant (Fellow) and Fellow of the Australian Institute of Company Directors.
With a strong background in representing the interests of small business, Yasmin specialises in the impact of competition policy and advising governments about how to improve the operating environment for small business.
About Tim Molloy
Tim Molloy is a successful Internet entrepreneur, mentor and investor with several new startups currently in operation. Currently CEO of LockedOn among other roles. Before that Tim was an investor and Executive General Manager with MYOB. Tim left MYOB following an exciting exit to Bain Capital for US $1.2B.
Inside MYOB Tim held a number of strategic roles leading mergers and acquisitions, new product and strategy development and heading the evangelism of MYOB's online initiatives.
Prior to joining MYOB Tim was the owner and CEO of Exonet, building a successful business software company developing software for mid-sized companies. This business was sold to MYOB and the product became part of the MYOB EXO Solutions range.
He brings a wealth of hands on experience in growing businesses, strategic planning, mergers and acquisitions, sales execution, capital raising, operational management and creating shareholder value through divestment and exit planning. 
2012 Calendar of Seminars
When Yasmin offered to do this seminar I said yes straight away and figured I could make it come together. So that's why you'll find it's different to the bulk of the seminar calendar of social media marketing events. I'm sure you'll find this a really interesting evening, it's structured on purpose to give business owners a conversation with the Commissioner in a public forum by having an established entrepreneur in conversation and a professional MC co-ordinating it all.
We've got a great calendar of seminars for you with two seminars per month through to October. Topics include Twitter, Facebook, LinkedIn, Blogs, SEO, Google, strategy and planning and more.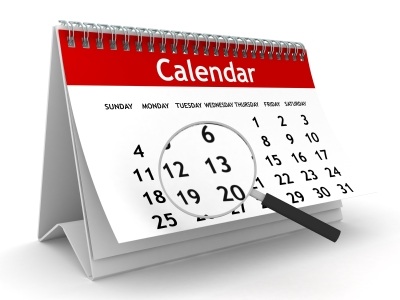 Presenters include Laurel Papworth, Jen Bishop, Catriona Pollard, Angela Vithoulkas, Christina Butcher, Suzi Dafnis, Iggy Pintado, Andrea Culligan, Shona Mackin and the list goes on!
The seminars are for women and men who want to learn more about social media and marketing with the goal of growing their businesses.
Networking is a key part of the events with an hour before and after the seminar for you to meet other like minded entrepreneurs as well as government and industry representatives such as the Small Business Minister and Commissioner.
Click here for the She Inspires Calendar of Social Media Events.
What others say!
I found from running a series of small business seminars in 2011 that other small business owners were thrilled to have the opportunity to gather in the charming environment of a heritage sandstone building and to talk with creative business owners about their experiences.
This is what Philip Shaw of CleverClicks thinks:
The She Inspires small business seminars stand out for a few reasons. They are practical, very relevant, high energy and fun. Not to mention the food - top quality. If you want to meet similar small business owners to yourself and crank your business education up a notch I highly recommend you attend. See you there. 
This is what Andrea Mitchell had to say about it all:
"What a great event! Having heard about the event through the flying solo forum I wasn't quite sure what to expect but I was looking forward to speaking with other solo business owners and hoping to get some inspiration for my own projects.
I didn't really know anything about the rocks pop-up project so I was in for a treat. Not only did I get to speak to other entrepreneurs but I was introduced to the amazing creative space created as a result of the project. The official part of the evening let us hear from Belinda about the creation of the space and the process she went through which provided a great balance to being able to wander at random, talking to other attendees and shop owners."
When & Where
Level 2, 40 Goucester St
The Rocks
Sydney, 2000
Australia

Tuesday, 14 August 2012 from 5:30 pm to 8:30 pm (Pacific Daylight Time)
Add to my calendar
Organiser
She Inspires is all about making connections and content work, whether that's through organising warm and friendly events for business owners to connect with like minded entrepreneurs or with great content on the She Inspires online magazine.
Find out more at www.sheinspires.com.au