Event Information
Location
Durrumbul Hall
16 Mud Brick Lane
Main Arm, NSW 2482
Australia
A workshop on landslides and creek erosion.
About this event
After the recent intense rainfall our local landscape has changed dramatically with landslides, rock falls and creek erosion.
This workshop will help landholders understand why slides and slips happen, reduce the likelihood of future slips and when to and how to restore areas that have been impacted.
Annie Lewis, Media Communications Coordinator, Byron Shire Council
Dr John Grant, Southern Cross University - understanding mass movement: why slopes fail
Shane Morris, Local Land Services - riparian areas when to intervene with earthworks
Mark Dunphy, Firewheel Nursery - planting guide for slips, slops, slides and riparian areas
Brunswick Valley Landcare will also launch "Climate Resilient Landscapes - A Planting Guide for the Northern Rivers Region".
Morning tea and a light lunch will be provided.
Please book so we know numbers of catering.
There will be time for discussion with the speakers and other professionals after the talks over lunch.
This event is brought to you be Brunswick Valley Landcare, Wilsons Creek Huonbrook Landcare, Goonengerry Landcare and Byron Shire Council.
This project has been supported by funding from the NSW Government through it's Increasing Resilience to Climate Change (IRCC) community grant projects.
Thank you to Ian Plant for the photo for the flyer.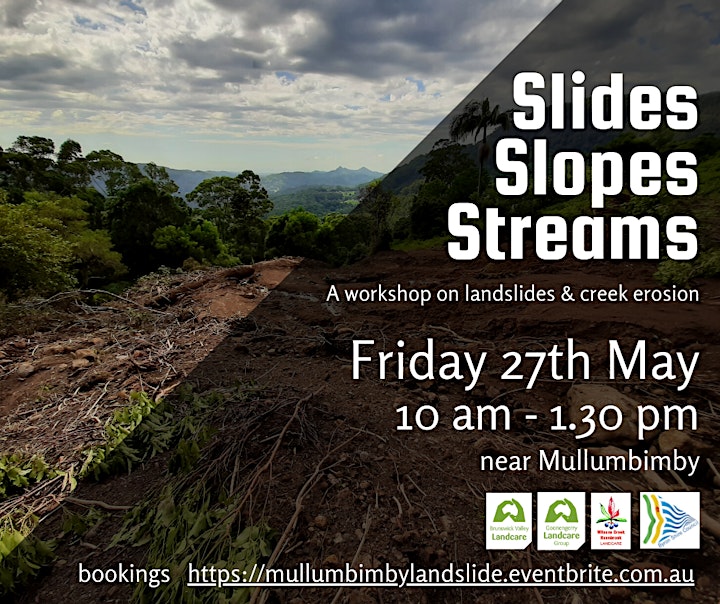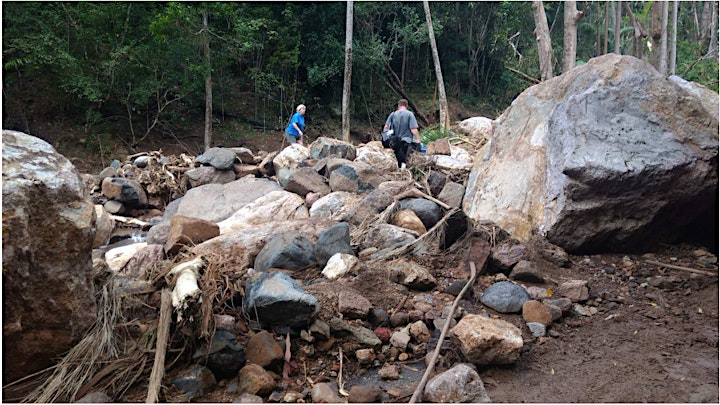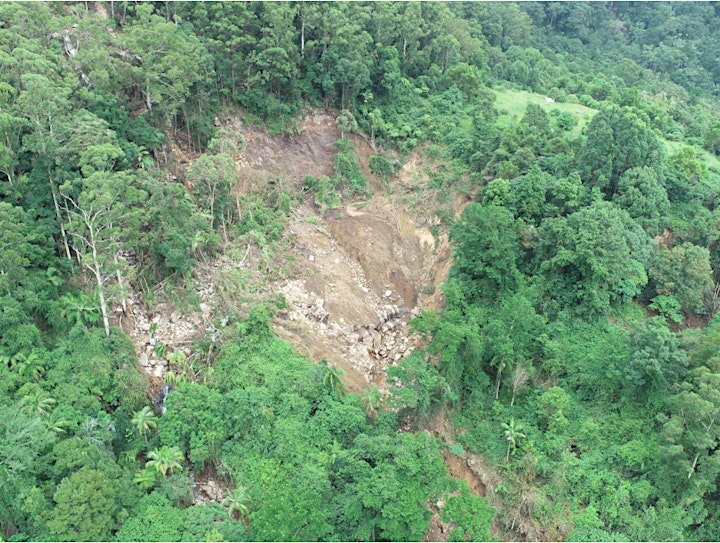 Date and time
Location
Durrumbul Hall
16 Mud Brick Lane
Main Arm, NSW 2482
Australia