Learn to walk your first slackline! You will be equipped with skills to walk 25 metre lines and learn tricks along the way.
About this event
A comprehensive introduction to the art and science of slacklining with Perth's first Slackline School.
Learn to walk your first slackline from scratch. You will be equipped with the skills to work your way up to 25 metre lines and learn skills and tricks along the way.
Impress yourself and your family and friends with your new skills and have fun at the same time.
Feel the benefits of improving your balance, agility, willpower and focus. The meditative qualities and active engagement of slacklining is calming and empowering for the mind, body and soul.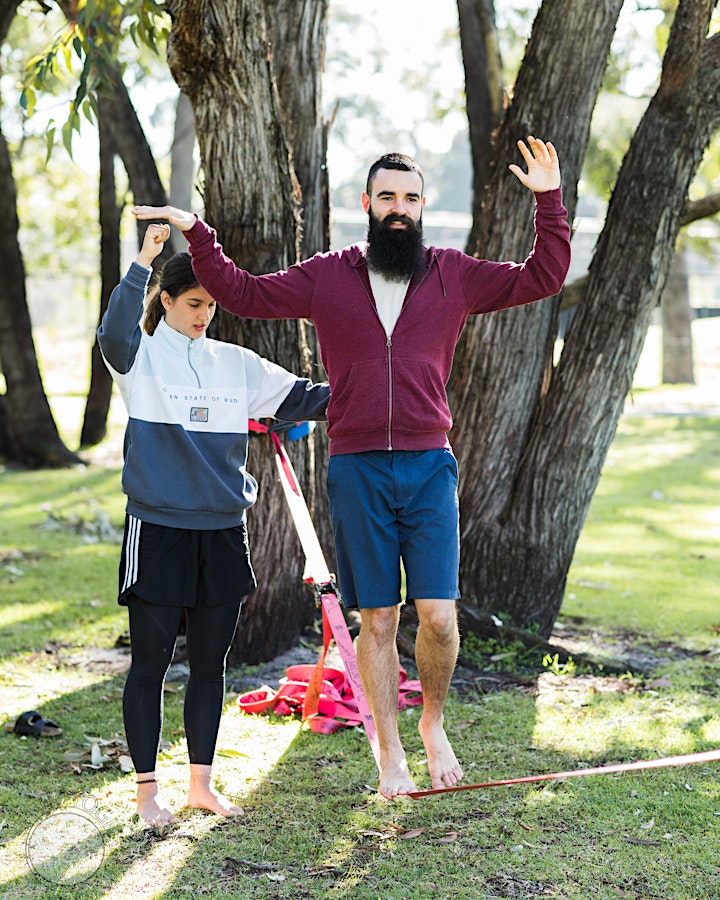 This workshop is suitable for total beginners and intermediate slackliners who are looking for a deeper understanding of the mechanics, theory and subtlety behind slacklining.
Your instructors will include highline & longline local Jack Gooch. A Veteran of slacklining with over 7 years of slacklining experience, WA state representative for the Australian Slackline Association and a certified coach by Slackline Australia.
Time & Date: October 30th, from 9.30am - 11.15am (Saturday morning)
Location: Harold Rossiter Park, Kensignton 6151, WA
Please bring a water bottle, hat and sunscreen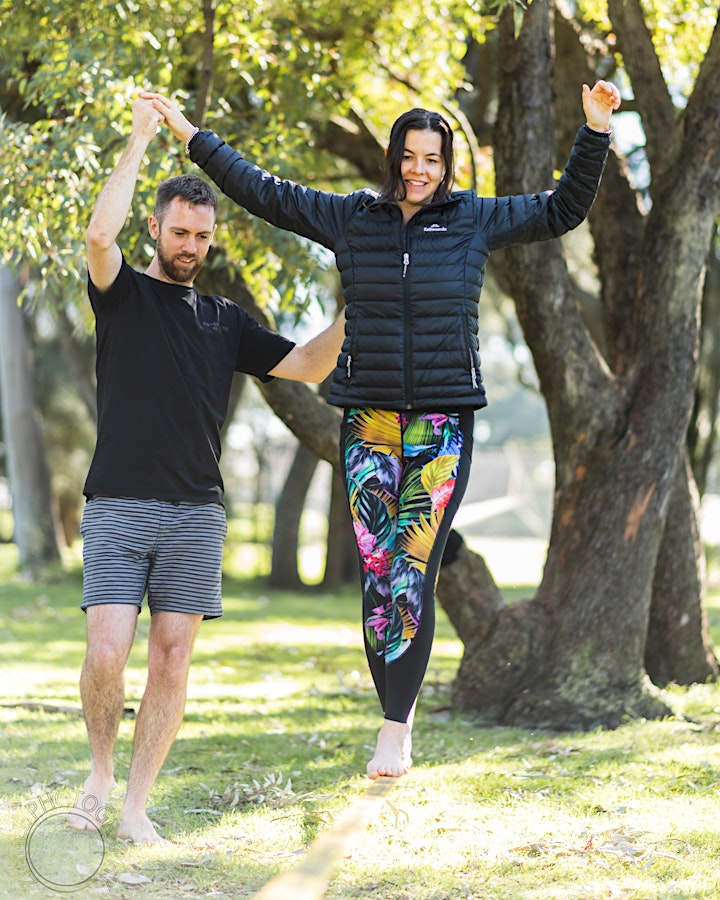 What is the class size?
Class size will be capped at a maximum of 14 people
What type of slacklines are there?
You will be instructed on a range of lines between 6-20 metres with some tight and some slack.
How many instructors are there?
2 instructors! Jack Gooch (owner of Slackline Perth) and Carmen Schoenjahn will be your slackline instructors.
Are there any requirements or prerequisites to join this workshop?
No, there are no prerequisites, this workshop is suitable for anyone keen on slacklining.
What if the weather is bad?
In the event of rain or strong winds the workshop will be postponed and refunds offered as credit in the form of tickets for the next workshop.
Organiser of Slackline Skills Workshop
Slackline Perth exists to empower people to have fun, be part of a community and live a healthy active lifestyle.
The purpose is to grow the slackline community, increase level of average skills, skilled riggers and increase the level of technical knowledge around gear.
We host slackline workshops, skill building sessions and teach people how to slackline.