Skills Enhancement Workshop Therapeutic Tips & Techniques Fri 31st January

Friday, January 31, 2014 from 9:30 AM to 4:00 PM (AEDT)
Event Details

PD Event for Counsellors and/or Hypnotherapists.
Signed off by Cas Willow a Registered Clinical Supervisor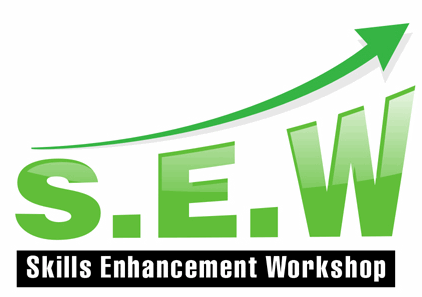 Another Training Day Due to Popular Demand
ALL NEW CONTENT!
Really.. If you missed the last event, you missed out on some gems.
Just check out what some of the others had to say.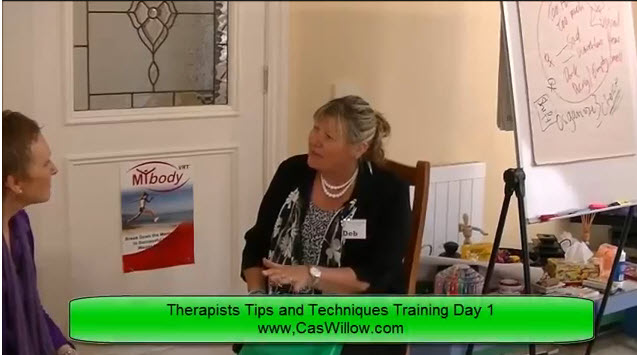 Do Yourself a Favour and Don't Miss Another Unique Opportunity?
Cas Willow has been revealling some of her proven closely guarded therapeutic secrets.. and Guess What, She is doing it again. With ALL new information. 
Yes!
Just Stop and Imagine for a Minute!
What it would be worth to you, your career and professional development to have a full day of Cas sharing many of her tips and techniques that she has spent over 25 years gathering and refining as she has studied and trained her way through a multitude of courses, workshops and frameworks covering multiple modalities.  
Wouldn't that give you the edge that others just dream about?
Some of what you will discover includes:
Many Tips for helping your clients control their minds.

Releasing utilising tapping techniques

Working with the breath

Puppet Work Techniques

Plus so much more...

including singing, tapping, eye movement and the list goes on.
So here is the opportunity to spend a Day of Training with Cas Willow of CaS Therapy in a very small group learning many of her unique, unusual and amazing techniques.
To keep Group Numbers small we are running this day twice, this content is being delivered ONLY ever twice, once on Friday the 31st of January, 2014 and then again on Saturday the 1st of February, 2014 at CaS Therapy in Newport. 
To Book for Friday - Register Here - You are in the Right Place.
To Book for Saturday follow this link. Check the date before going through the payment gateway.
Places are STRICTLY LIMITED.
NB. Event counts towards PD or CPE points.
A Little About Cas (If you don't know her already)
Cas Willow is an experienced lecturer of both counselling and hypnotherapy. She is a leading Professional Counsellor, Clinical Supervisor, Hypnotherapist, Lecturer and Public Speaker who has been in the therapeutic field for nearly thirty years. She is also the co-founder of CaS Therapy, which is the combination of conscious and subconscious therapies designed to guide your clients through their own personal innovation, discovering their true qualities and calling upon the internal resources to assist in living a balanced life; according to the client's own true values and beliefs.
Cas has extensive experience working as a professional in the field of human behaviour and cognitive processing. Her experiences and education covers specific areas such as; teaching, counseling, community health work, alcohol and other drugs, working in the forensic field, supporting and empowering people with disabilities and being part of the local community. 
Attendees Please Note: The day will be recorded by video, by booking, paying and attending you need to agree to this arrangement, naturally the video will mainly focus on Cas and her content, however your voice or image may also appear and be used for training, education and promotional purposes as required by CaS Therapy.
When & Where

CaS Therapy
28 Mason Street
Newport, VIC 3015
Australia

Friday, January 31, 2014 from 9:30 AM to 4:00 PM (AEDT)
Add to my calendar
Organizer
Cas is a published author, a leading qualified and registered, Professional Counsellor and Clinical Hypnotherapist and Co-Founder of CaS Therapy. The Combination of Conscious and Subconscious Therapies that guides the participant through a journey of personal innovation, discovering the true qualities and calling upon the core resources to help you live a happy and balanced life; according to your true beliefs and values, allowing you to "Live a Quality Life, The One YOU Really Want to Live." 
Cas has been a therapist for over 25 years and throughout the time has constantly studied, learnt new skills as well as developed many of her own unique techniques and strategies, and it is this unique ability that has her clients continue to seek out her therapeutic skills often years and many miles later.
Her passion and dedication to the helping profession have seen her excel in her personal academic achievements, where, in her Masters at Monash University she maintained an HD average, which saw two prestigious awards from the Dean bestowed upon her.  
Cas gives back to the profession she is so passionate about by regularly holding training workshops for therapists and supervisors to help, share and improve therapeutic skills, so they, in turn, can pass on her amazing techniques that help so many people overcome significant issues in their lives. 
To be kept informed of the latest workshops online and offline join the Therapist Learning Centre mailing list which can be located on Cas' website. www.CasWillow.com