Skills Enhancement Workshop Monday 2nd June, 2014

Monday, June 2, 2014 from 9:00 AM to 5:00 PM (AEST)
Event Details

PD Event for Counsellors, Psychotherapists and/or Hypnotherapists.
Signed off by Cas Willow a Registered Clinical Supervisor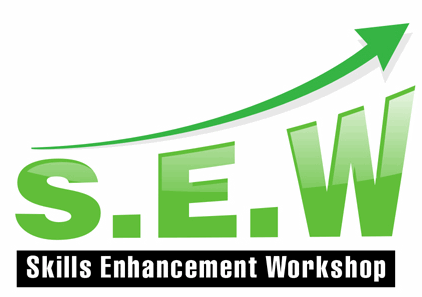 Small Group - Hands-On Workshop
Come for Half a Day or All Day
Another Unique Opportunity?
This time you have a choice, come for the morning, come for the afternoon or book all day for both.
The Morning Session
The Seven Steps of Change
and the 
The Afternoon Session
How to Write Effective Client Notes.
In the morning session from 9am to 12.30pm
You will discover how to identify the stage by the language and the behaviour that the client is utilising, and how to work with the client's "what if" and doubt to let go of the fear and move on to the next stage and welcome change into their life.
Cas will walk you through how to identify when a client is stuck and their subconscious mind has no intention of changing their behaviour in the foreseeable future and display how many clients are unaware of their issues. You will also discover how to spot and work with and through them when a client is subconsciously not committed to take the action required.
You will then be guided through how to have the client begin to plan and move through the several stages and steps required to actually implement and move through the changes. Cas will also share with you her secrets to successfully utilising the motivational interviewing skills, bringing about definitive action to change within your clients.
At this workshop Cas will share with you her own valuable copyrighted information and templates regarding the "Stages of Change": this information is only available to those who attend Cas' workshops.
In the afternoon session from 1.30pm to 5.00pm  
You will discover how to write and keep effective client case notes.
Have you been trained how to keep legal and professional case notes? 
Are you keeping client records confidential and maintaining client privacy?
Are you writing effective and professional case notes?
Are you as a therapist, following your legal Duty of Care requirements when working with clients?
If you have answered "no' to even one of these questions then this Professional Development Workshop shines light on the importance of effective record keeping. It also offers answers to ensure you adhere to effective and accurate legal and ethical requirements.
Client record keeping may sound easy and something that as a therapist you do on a daily basis.
The question is: "Will your case notes stand up in a court of law?"
Whether you are working for an organization or are in private practice, your notes could be subpoenaed.
That's why writing and maintaining effective case notes is so important to ensure that you are discharging your full responsibility as a therapist.
There are many models and templates to utilise when writing case notes; adapt a style and template that suits you and meets all the legal, ethical and professional requirements.
This three hour PD workshop covers:
What are case notes?

Reasons for case notes

Importance of case notes

Effectiveness of case notes

and the legal framework coupled with legal and professional obligations.
Cas Willow has been revealling some of her proven closely guarded therapeutic secrets in this series of workshops and this is no exception, She is doing it again! 
Secure your place fast.
Your knowledge, career and professional development will simply expand as you spend a day with Cas sharing her strategies and techniques. Cas has spent over 25 years of continual professional development gathering and refining her techniques and continues to share them in a few small workshops. 
IF you haven't been to one yet, then don't miss anymore. 
Here is a unique opportunity to join Cas in her therapy centre in Newport, Training with Cas herself in a very small group learning her unique and amazing techniques.
As Group Numbers are small, you will receive the attention needed to make sure you understand these techniques. The exact content is being delivered ONLY once, if you have missed out before, you probably want to check out what others are talking about this time. 
Places are STRICTLY LIMITED.
NB. Event counts towards PD or CPE points.
Previous Workshops have been a lot of fun as well as learning...
Just check out what some of the others had to say.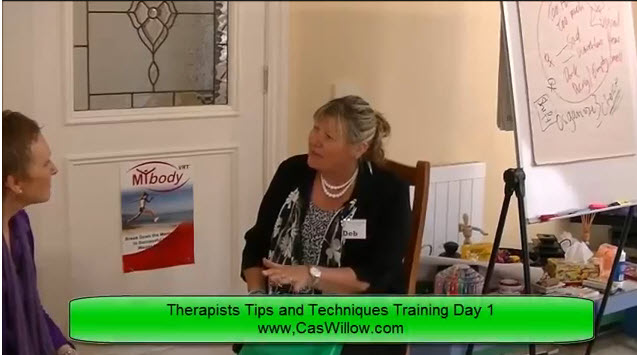 A Little About Cas (If you don't know her already)
Cas Willow is an experienced lecturer of both counselling and hypnotherapy. She is a leading Professional Counsellor, Clinical Supervisor, Hypnotherapist, Lecturer and Public Speaker who has been in the therapeutic field for nearly thirty years. She is also the co-founder of CaS Therapy, which is the combination of conscious and subconscious therapies designed to guide your clients through their own personal innovation, discovering their true qualities and calling upon the internal resources to assist in living a balanced life; according to the client's own true values and beliefs.
Cas has extensive experience working as a professional in the field of human behaviour and cognitive processing. Her experiences and education covers specific areas such as; teaching, counseling, community health work, alcohol and other drugs, working in the forensic field, supporting and empowering people with disabilities and being part of the local community. 
Attendees Please Note: The day will be recorded by video, by booking, paying and attending you need to agree to this arrangement, naturally the video will mainly focus on Cas and her content, however your voice or image may also appear and be used for training, education and promotional purposes as required by CaS Therapy.
When & Where

CaS Therapy
28 Mason Street
Newport, VIC 3015
Australia

Monday, June 2, 2014 from 9:00 AM to 5:00 PM (AEST)
Add to my calendar
Organizer
Cas is a published author, a leading qualified and registered, Professional Counsellor and Clinical Hypnotherapist and Co-Founder of CaS Therapy. The Combination of Conscious and Subconscious Therapies that guides the participant through a journey of personal innovation, discovering the true qualities and calling upon the core resources to help you live a happy and balanced life; according to your true beliefs and values, allowing you to "Live a Quality Life, The One YOU Really Want to Live." 
Cas has been a therapist for over 25 years and throughout the time has constantly studied, learnt new skills as well as developed many of her own unique techniques and strategies, and it is this unique ability that has her clients continue to seek out her therapeutic skills often years and many miles later.
Her passion and dedication to the helping profession have seen her excel in her personal academic achievements, where, in her Masters at Monash University she maintained an HD average, which saw two prestigious awards from the Dean bestowed upon her.  
Cas gives back to the profession she is so passionate about by regularly holding training workshops for therapists and supervisors to help, share and improve therapeutic skills, so they, in turn, can pass on her amazing techniques that help so many people overcome significant issues in their lives. 
To be kept informed of the latest workshops online and offline join the Therapist Learning Centre mailing list which can be located on Cas' website. www.CasWillow.com