See your sketches on the big screen.
About this Event
LMA and #ShortFilmTuesday have partnered with our friends at Event Cinemas Parramatta to bring you...
Sketcha-thon
A fun, fast, and super low-stakes comedy writing and filmmaking event that will inspire you to get creative.
Let's take back what's left of 2020 and get those funny ideas out of your head and onto the big screen.
We're looking for 15 teams!
Call your actor, comedy writing or filmmaker friends. We are looking for 15 teams to submit a 3-5 minute sketch based on a single word prompt.
It's up to you to interpret and transform it into a filmed sketch.
You do not need to be an expert comedy writer or filmmaker to participate.
Recommended Team Size: 2-5 people.
Joining Fee: 
Only ONE person from each team needs to apply. Application fee covers the whole team and includes one free ticket to the screening. Additional tickets to the screening will be sold separately.
$25 Earlybird and LMA students 
$30 Regular Fee
Mechanics:
WRITE - SHOOT - EDIT - SCREEN all in one week.
You have a few weeks to assemble your team and clear your calendar. And then it's crunch time! We will give all teams the single word prompt at the same time and then you will have exactly 7 days to write, shoot, edit and submit the final video before our screening at Event Cinema, Parramatta.
Important Dates
Team Applications: November 11 - December 1 (3 weeks)
Prompt Word Reveal: December 2 (Wednesday)
Production Week: December 2 - December 8 (Tuesday)
Submission of Videos: December 9 (Wednesday)
Screening: December 12 (Saturday) - 1pm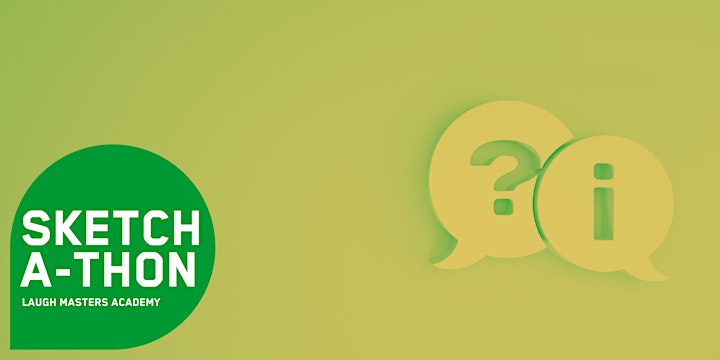 FAQ's
Who can join?
This is open to 18+ and NSW based amateur and professional groups - comedians, improvisers, actors, students, filmmakers, cultural workers, anyone! If this event interests you, it probably means you're exactly the type who should join.
Does my team have to be complete at the time of sign-ups?
Nope! You can sign up and then finalise your team members later on, as long as you have a complete team by December 1.
Can a person be part of multiple teams?
Short answer is NO. Long answer is, why? Focus is key. And Eminem said we only have one shot.
Do I need professional gear to do this?
Don't have a professional camera or equipment? Don't stress if you have a smartphone you can film it on that. As long as it meets our specs for submission (details will be emailed to confirmed participants), you're good.
Is this a competition?
A friendly one! Low-stakes. You'll probably get more from Job Keeper than the prizes we have in store but the idea is really to just have fun and get to know other people who are also into the same things you are.
Can I invite my friends and family to the screening?
Yes, please do. In fact, we encourage you to do so. Tickets are only $20 each and you already get one for free when you sign-up. You can get additional tickets to the screening here.
Some sketch video inspiration to get you going for yours!