Description
A Roundtable presented by SIRF Roundtables Victoria and Tasmania
After the great success of our Safety Innovations Roundtable in 2017 - we have been requested to run it again in 2018 . Don't miss this great opportunity to hear from the best and network with your peers.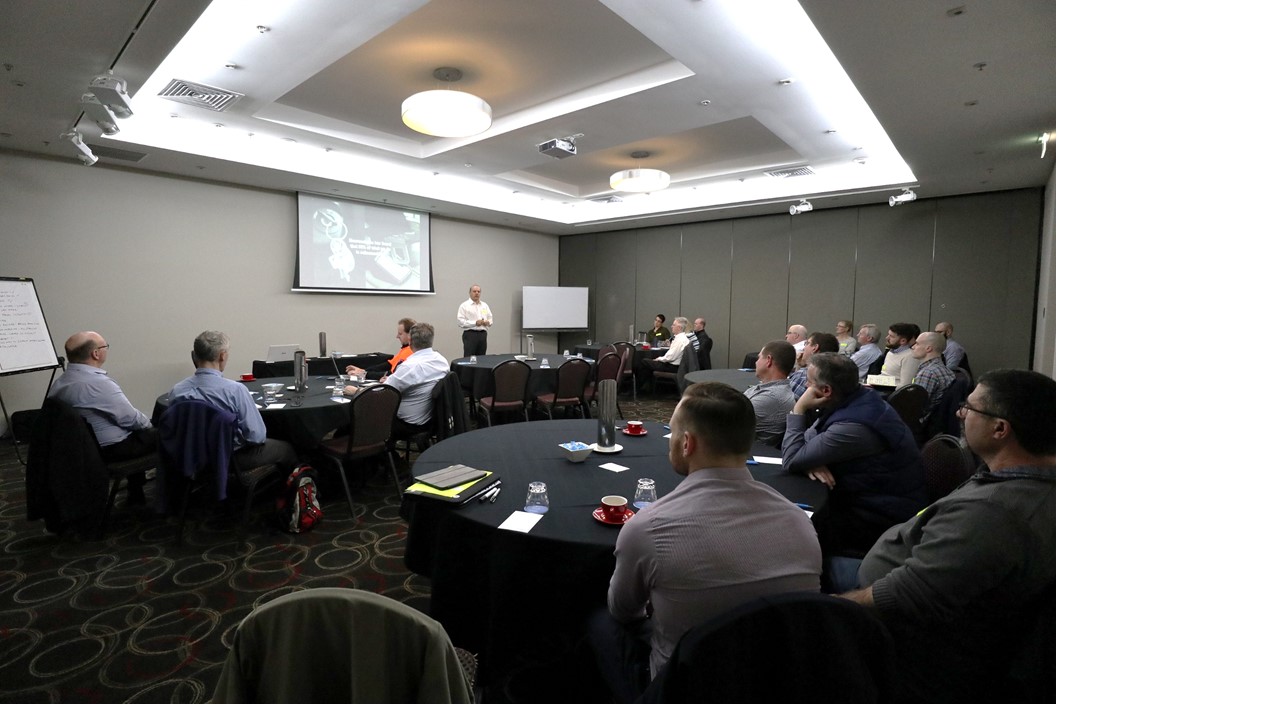 One of the great speakers at the SIRF Safety Innovations Roundtable 2017
Location: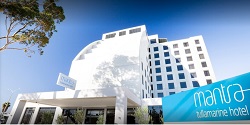 ---
Six excellent presentations and opportunity for Roundtable discussion
This event is Free for SIRF member companies
---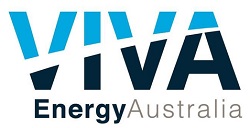 Damien Neal
Damien is the EHS Manager at Viva Energy Geelong Refinery . Prior to this Damien has worked at Melbourne Water, Nufarm , Alcoa Australia Rolled Products, Orica and Australian Vinyls Corporation as the Health & Safety Manager. His responsibilities include overseeing and guiding improvements is areas such as Fatality Prevention, Critical Hazard Management, Safety Leadership, Leading Indicator Recognition and Behavioural Change. Throughout Damien's 13 years at Alcoa he believes the introduction of Human Performance had the greatest positive effect on Safety Culture and incident reduction. Damien has lead the launch of Human Performance and its next level E-Color Human Performance or E-CHP at Viva Energy. E-CHP is an interdependent system where individuals being aware of and managing their personality tendencies interact with people, programs, processes, work to deliver safer work cultures.
E-Color Human Performance
Damien will present on his past experience of a highly successful implementation of Human Performance - an internationally used behavioural safety program. Human Performance focuses on people recognising before doing a task under what mode they are operating - whether:
Skill based :- The task has been done by the person many times (>50-100 times) before and the person has the skill. (Auto-Pilot Mode)

Rule based : - Rules exist and people know the rules exist.

Knowledge Based :- where you don't know what you don't know. (Lack of Knowledge)
Human Performance seeks to improves people's ability to identify error likely situations, through recognising potential error traps. In such situations people, understand their performance mode, will use predetermined tools to minimise risk of performing the task.
Damien will discuss the next level iteration of this program that includes giving people an awareness of and looking at the impacts of their inherent personality types ( Doer, Socialiser, Thinker, Relator ) as it relates to risk & error reduction
---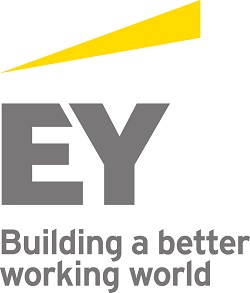 Andrew Heinrichs
Andrew is HSE Manager in EY's Melbourne team, Andrew has ten years' experience across the mining, oil and gas, and construction industries.
After completing a Masters in Occupational Health and Safety (OHS) focusing on data analytics, Andrew now focuses on using digital technologies to deliver OHS solutions.
Practical Data Analytics for OHS Practitioners
As the OHS profession begins to embrace emerging technologies, one application remains elusive: the ability to predict incidents. Andrew takes attendees through what predictive analytics really means, including related concepts such as big data and the various types of data analytics. Once this foundation is established, Andrew looks at why organisations haven't yet been able to 'predict' incidents, and gives insights as to how OHS practitioners can begin exploring this area. This includes looking beyond incident data towards measurements of successfully completed works. Topics include the limitations of safety's 'small data', how incident causation models can help us in a data analytics context, and practical ways for using 'non-traditional' data sources to better manage health and safety risk. These examples and concepts will be demonstrated through practical case studies.
---



Helen Barker
Helen Barker is the National Operations Manager at Corporate Bodies International. She is a dietician & excercise scientist with 9 years experience in the workplace health industries. Helen has worked with more than 150 companies and 50,000 employees across Australia & New Zealand.

Leadership is key for a maintenance manager to lead and provide direction for the team, supporting the team and team leaders, removing road blocks and creating a supportive culture to deliver the strategy. Key aspects of leadership for a maintenance manager is often driving engagement in the team being supportive and conducive to change and improvements.
Case Studies - Health & Well Being programs delivering Safety & business bottom line results
Helen will outline a number of successful Industry case studies where a holistic integrated approach to health and well being programs involving HR, EHS, Operations & management achieve better productivity and employee engagement outcomes. Case stduies where this integrated approach to looking after the people in the business has lead to the people looking after the business will be explored along with some resources to help you integrate your company's health & well being program.
---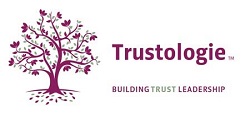 Marie-Claire Ross
Mari-Claire is the chief corporate catalyst at Trustologie. She is a workplace sociologist, author and consultant focused on helping leaders put the right processes in place to empower employees to speak up about issues, challenge each other and share information. She is the author of the highly acclaimed book Transform Your Safety Communication that reached number three on Amazon, the Workplace Communicator Blog that was read by more than 20,000 people per month and the 9 Creative Communication Techniques to Improve Toolbox Talks training program. She has worked with companies such as Incitec Pivot, Domaine Chandon, CSR Viridian and Murray Goulburn to make safety more meaningful. Marie-Claire is a Fellow of The CEO Institute, a graduate of the Australian Institute of Company Directors Course and sits on their SME committee.

6 Steps to Creating a High-Trust Culture that Enhances Safety and Collaboration

Organisational trust directly influences how willingly your employees will interact together and go above and beyond in their roles. When employees trust management and the organisation they are more likely to exchange ideas and information, discuss difficult issues and find ways to create synergy.
But if people don't trust, they close down. It means they won't contribute in meetings, collaborate or try anything new for fear of retribution. In fact, a Vital Smarts study found that 93% of people believe their organisation is at risk of an accident waiting to happen because people are unwilling or unable to speak up. How do you create a thriving environment where people feel comfortable talking about the difficult stuff? The answer? Through leaders modelling the right trust behaviours.
In this session, you will discover how trust issues show up and some best practices to create a high performance, safe environment.
You will learn:
• Why humans are wired to seek trust from leaders and their workplace.
• How to identify low trust indicators that are sabotaging your organisation and teams.
• 6 Building Blocks of Workplace Trust.
If you are frustrated with how to inspire feedback and action from employees on safety or want some new insights and leadership tools, this session is for you.

---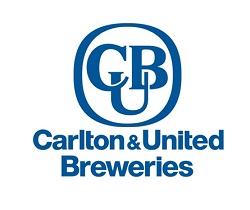 Travis Callander,
Travis Callander is the CUB EHS Manager .

CUB Safety Innovations & Pyramid System
Travis Callander will present on the CUB Safety Initiatives and their use of the Pyramid system to drive Safety performance .
---

Gavin Kenny
Gavin works at Melbourne Water in the role of Safety Manager – Program Innovation and Governance. Gavin is experienced in creating innovative HSE, quality and risk systems within complex organisations. After completing an honours degree is science, Gavin has worked within the pharmaceutical, cement, manufacturing and engineering industries in a range of operational, HSE and Quality roles.
"Good to Go"
In order to create a more Generative Safety culture across Melbourne Water, changes needed to the Melbourne Water approach to Task Risk Assessments (TRA's) and Take 4.
Most of their existing TRA's were being done to satisfy others (auditors, supervisors etc.) and a change of the focus to make these assessments about keeping people safe, rather than filling in the paperwork was needed. "Good to Go" signals a big shift in the Melbourne Water approach and is a simple, logical more Generative approach to front line risk management.
Based on the work of Patrick Hudson, "Good to Go" is made up of 3 parts:
• The traffic light rule – a quick and easy assessment of your suitability to proceed with work
• A Control Plan – a simple plan that identifies the hazards, threats and controls associated with the work to be performed – no checkboxes or complicated risk matrices
• A Safe Work Method Statement – to be completed for jobs defined as high risk construction work
Gavin will demonstrate the "Good to Go" process Melbourne Water has developed and provide some feedback on its adoption across the company

---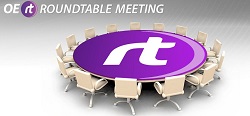 Roundtable Discussion - We will have the chance to share and be part of discussions on some of the latest things being done in Industry to improve Safety Performance
---
Who Should Attend?

SIRF Rt Roundtable Events are for senior and middle management and specialists looking to learn from and discuss with peers the issues they are facing in and around their field of excellence. This Roundtable is likely of interest to Operations Leaders, Production Managers and Supervisors, EHS Managers, HR Managers and anyone interested in Safety. If you have interest or experience in or around the topic of the day, you will benefit from attending by learning and seeing other examples and from networking with others who have similar experiences.

About SIRF Roundtable Events

All SIRF Rt events are designed to provide a safe environment for open discussion with peers on the topic of interest they are working on, in and around. Roundtable Events like this one are where we get our name from, and they are organised around a topic or theme. Several speakers will present for between 20 and 45 minutes, with a time period for questions. During the event our expert facilitators will also conduct short roundtable discussions on different aspects or parts of the topic/theme throughout the day. There will be numerous opportunities for networking and sharing best practices. These are our premier local events, so don't miss out!

---
FAQs
What are my parking options for the event?
Discounted under cover venue parking is available
There is free off street parking near the venue
What are the PPE requirements?
Business casual
When do I need to register by?
The last date to register for SIRF Rt Roundtable Events like this one is normally 5 business days before the event.
Investment?
This event is included in SIRF Roundtable membership

Who can I contact for further information?
Brian Niven 0439 612 609 brian.niven@sirfrt.com.au
Alain Le Bon 0439 612 620 alain.lebon@sirfrt.com.au
---
FAQs
What are my parking options for the event?
Off Street & Venue Parking available
What are the PPE requirements?
Business casual
When do I need to register by?
The last date to register for SIRF Rt Roundtable Events like this one is normally 5 business days before the event.
Investment?
This event is included in SIRF Roundtable membership

Who can I contact for further information?
Brian Niven 0439 612 609 brian.niven@sirfrt.com.au
Alain Le Bon 0439 612 620 alain.lebon@sirfrt.com.au