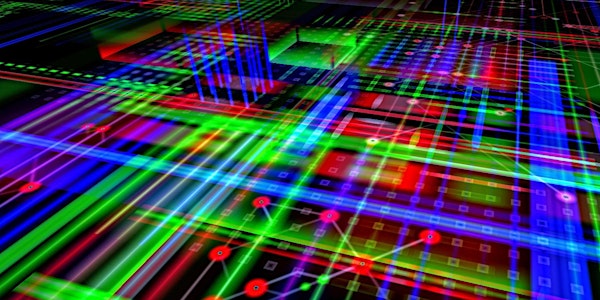 Sir Thomas Lyle Public Lecture - Electric circuits in fundamental science
Location
Laby Theatre
Physics South building
University of Melbourne
Parkville, VIC 3010
Australia
Electric circuits in fundamental science - history, presence and the new frontier
About this event
Invented by Alessandro Volta and Felix Savary in the early 19th century, circuits consisting of components such as resistor, inductor, and capacitor are omnipresent in modern technology. Aside from their transformative effect on electrification and digitalization in the information age, circuits have recently been claiming new territory in fundamental science. In this Lyle lecture, Professor Ronny Thomale will explain how circuit networks have become a leading metamaterial platform with many new directions ready to unfold in the near future. For illustration, Professor Thomale will discuss how circuits manage to realize topological states of matter never seen in experiment before, and how they allow us to test the implications of Einstein's theory of relativity in hyperbolic, i.e., negatively curved, space.
Refreshments served at 5.30 pm
Lecture commences at 6.00 pm
About the speaker:
Dr. Ronny Thomale studied physics and computer science at the Karlsruhe Institute of Technology, Germany and the UC Berkeley, USA. After a PhD in Karlsruhe on topological order in low-dimensional spin systems in 2008 he was given a Humboldt Fellowship to pursue postdoctoral studies at Princeton University, USA followed by a postdoctoral fellowship of the Institute for Theoretical Physics at Stanford University, USA. Dr. Thomale became a tenure track professor at the Ecole Polytechnique Federale de Lausanne (EPFL), Switzerland in 2012 and the youngest German tenured physics professor at the Julius-Maximilian University of Würzburg, Bavaria (Germany) in 2013. In addition to multiple national prizes, Dr. Thomale has received the Raymond and Beverley Sackler International Physics Prize 2020. Dr. Thomale's research interest and expertise (h-index 60) spans all across condensed matter physics and adjacent fields, ranging from topics such as unconventional superconductivity, frustrated magnetism and metals, electron hydrodynamics and topological insulators up to electric circuit networks, which his group pioneered as a new metamaterial platform for realizing exotic states of matter.