About this Event
The inaugural Sir Arnold Bax Music Festival (Aug 31 - Sept 1), created by ADO Principal Conductor, Kevin Purcell, reflects the ongoing renaissance of the music of Arnold Bax (1883-1953). This is the first festival in the world devoted to the music of one of Britain's most fascinating and original composers.
The inaugural Festival will feature two orchestral concerts. The first of these on Saturday evening will be performed by our guest artists, Pro-Musica Orchestra, conducted by John Ferguson with Elgar's marvellous, but rarely heard, King Arthur Suite as well as Bax's charming Mediterranean.
On Sunday afternoon, the ADO will present two seminal Bax works composed in 1917 – the thrilling tone-poem, Tintagel, and the Australian premiere of the ballet suite From Dusk 'Til Dawn. The concert also includes a rare performance of the Lament (For Catherine, aged 9 "Lusitania" 1915) by Frank Bridge – another British composer whose music is far too-little represented on the concert stage.
Don't miss this incredibly exciting new biennial classical music festival in Melbourne!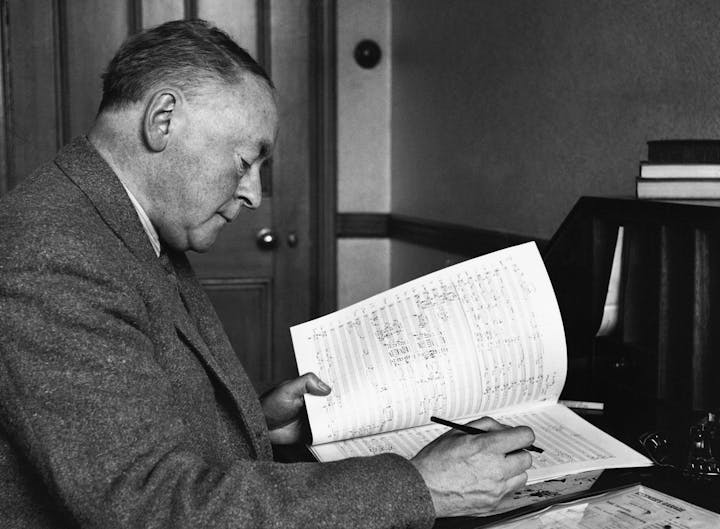 Saturday - 31st of August
7:00 pm
Festival Opening - Short Film, introducing the life of Sir Arnold Bax.
7:15 pm
Pre-concert talk by Kevin Purcell
7:45 pm
Pro-Musica Orchestra - Conductor John Ferguson 
Arnold E. T. Bax - Mediterranean for Orchestra 
Edward Elgar - King Arthur Suite
Sunday - 1st of September 
11:00 am
ADO Chamber Soloists
Arnold E. T. Bax - An Elgaic Trio
Frank Bridge - Divertimenti 
Eugène Goossens - Pastorale et Arlequinade
Arnold E.T. Bax - Clarinet Sonata in D Major
2:30 pm
Australian Discovery Orchestra - Kevin Purcell
Arnold E. T. Bax - From Dusk 'Till Dawn Ballet Suite
Frank Bridge - Lament (for Catherine, aged 9 "Lusitania" 1915)
Arnold E. T. Bax - Tintagel for Orchestra