Description
Revolutionary transformations or 'transvolutions' are planned… over a pint! When it comes to thinking about the future of Tasmania, are you a glass half full or glass half empty kind of person—or someone who simply prefers a bottle?
The United Nations set 17 "Sustainable Development Goals" as a blueprint to achieve a better and more sustainable future for all. Come along to SIP to be led by some of Tasmania's leading thinkers and change-makers in deliberating over what needs to happen today to achieve these goals by 2030.
The focus of December's event is Goal 2: Zero Hunger - exploring the topic Food Justice - Busting Myths on Food Security in Tasmania.
On the panel:
Dr Sandy Murray (The University's School of Health Science)
Assoc Professor Vaughan Higgins (The University's School of Sociology)
Alderman Andrea Dawkins (City of Launceston)
Led in conversation by Assoc Professor Fred Gale with special guest and passionate Tasmanian foodie and "ambassador of food" in the North, Curly Haslam-Coates!

The future of food is a contested space and each of our speakers will bring their unique perspective in addressing this complex issue.
We'll meet at Saint John Craft Beer Bar. We'll throw in some snacks to go with your choice of brew as together we shape the future we want for tomorrow's Tasmania.
Come to SIP to discuss, deliberate, drink and decide how to make sure our future is a glass half full not half empty.
---
This month's Goal
ZERO HUNGER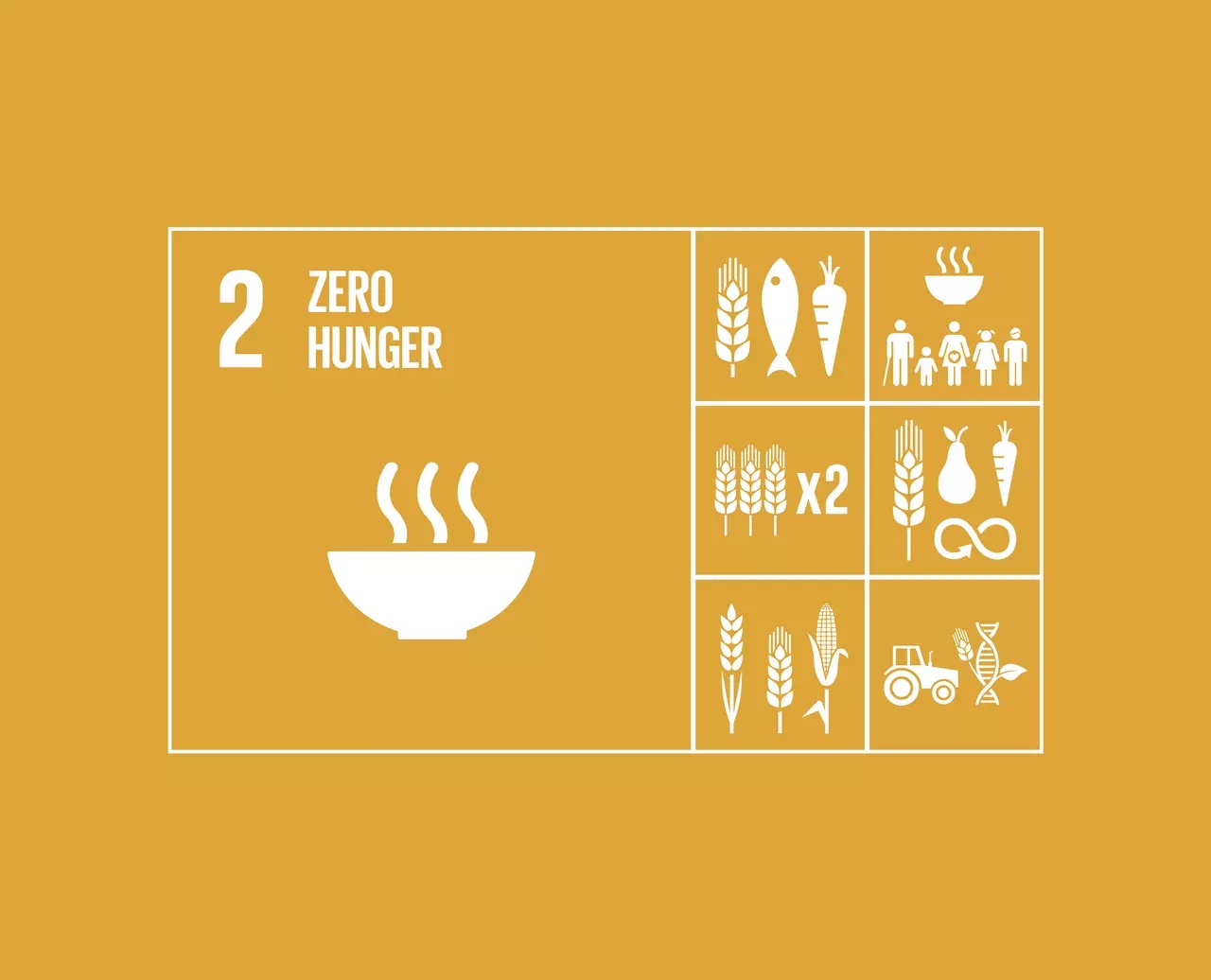 Ending hunger, achieving food security and improved nutrition and promoting sustainable agriculture