Description
Singledom is on the rise, and now, for the first time, singles now outnumber married people in several parts of the world. In urban areas in Australia almost one in three women aged 30 to 34 do not have a partner.
Despite this growing trend, being a single woman continues to bring with it a cultural stigma of discrimination, what's been coined by social scientist Bella DePaulo as "singlism". Our language is a telling tale: "spinster" in English, "solterona" in Spanish, or in Mandarin "shengnu" – a literal translation of being "leftover"!

The prejudice, which is systemic, ubiquitous but often subtle and unrecognised, affects very significantly how women think and judge themselves. While some enjoy the freedoms of being single, there too often remains an underlying fear of failure and inadequacy. But that's not all. Research shows that singlism contributes to discrimination of women in the workplace, in housing markets, in politics, in media and more generally in everyday life.

Singled Out tells the story of five educated women in four corners of the world: Jules in Melbourne, Manu in Barcelona, Shu and Yang in Shanghai, and Melek in Istambul -they all travel solo in a world where pairing up is the norm. Together with the voices of some well-known experts in the areas of sociology, law and demography, the film unveils modern love in the era of choice, and is a journey to the heart of being a single woman today.

Singled Out explores the cross-cultural stigma that exists while aiming to change the narrative about female singledom. By putting on screen these five stories, the film works to both unfold the anxieties women face because of singlism, while simultaneously aiming to highlight the myths that different cultures perpetuate to maintain coupling as the status quo. The film considers the role that media, culture, religion and social values play in how single women are treated, and the real effects that this has on how women value themselves, as well as exploring the place of love on this era, the era of modern love.
~
Join us for this insighful and inspiring evening of film, live music, chocolate tasting and a delicious Indian buffet dinner!

~

CHOCOLATE TASTING - THE CHOCOLATE YOGI
Raw, organic, vegan, dairy-free, gluten-free, handmade, fair-trade, locally made and simply delicious chocolate :-)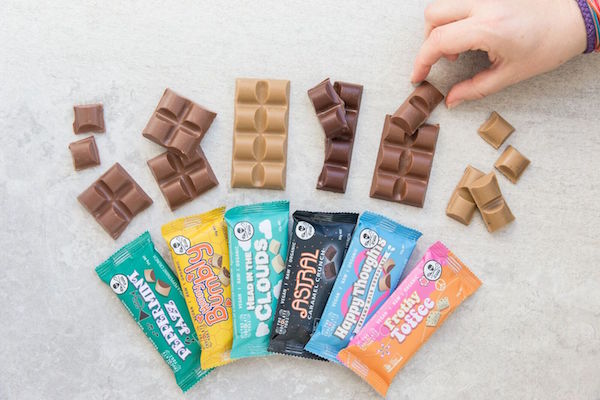 www.thechocolateyogi.com.au
LIVE MUSIC - Kym Staton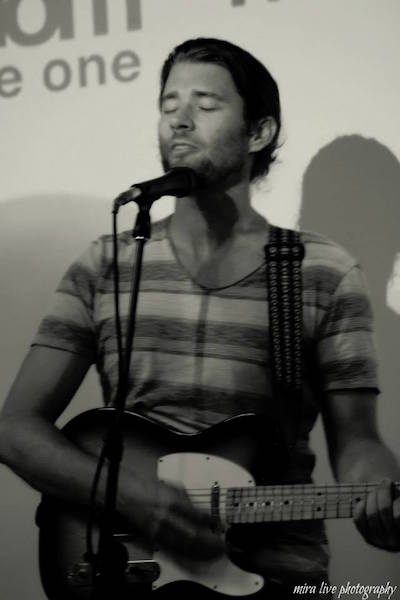 Kym Staton has been serenading audiences in cafes, bars, pubs and other small venues as a singer/songwriter since 2012 and has performed more than three-hundred gigs at intimate venues around Sydney and Melbourne - including Bar 303, The Factory Theatre, The Newsagency, Newtown Social Club, Dome Bar, The White Horse, Broadway Lounge, Govindas Movie Room, Loop Project Space and countless other intimate venues, honing his skills and stagecraft.

He has a unique sound both exotic and earthy, and a wide and eclectic repertoire of blues, jazz and folk covers, weird old songs and unusual originals. His rare rock tenor voice goes from subtle to soaring in a heartbeat, and the exquisite interplay of his captivating vocals and a deft touch on his telecaster and acoustic guitar must to be heard to be believed.

Check out some of Kym's music on his youtube channel:
https://www.youtube.com/user/KymStatonChannel/videos

Kym Staton is currently recording a live cafe album over a series of nights at Orwells Cafe, Potts Point - which will document his past five years of intimate live performances and expansive repertoire. Keep an eye out on our newsletter for dates and invites.
DINNER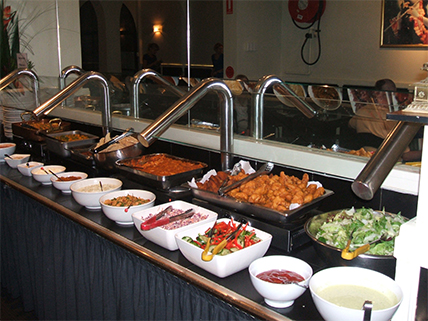 Your ticket price includes dinner at Govindas Restaurant where they put a sophisticated spin on the traditional buffet. Govindas focuses on serving fresh & local produce while paying homage to some of India's culinary diversity. As one of Sydneys' first plant-based restaurants they pride themselves on offering an ethical & unique vegan/vegetarian experience.

Program:
5.45pm: Doors open
6pm: Live music and chocolate tasting (in theatre on ground floor)
6.30pm: Film (80 mins duration) (in theatre on ground floor)
7.50pm: Dinner (in restaurant on lvl. 1)

Getting there:
Govindas is 5 mins walk from Kings Cross train station.
There is ticketed street parking in surrounding streets.

Investment:
(includes film, music, chocolate tasting and dinner!)
A portion of your ticket purchase supports the film maker! Thank you for supporting independent film making :-)
Adults = $40
Students/Pensioners/concession = $35

Refund policy:
* Please note that tickets are NOT refundable if you change your mind or are unable to make it on the day. Your tickets cannot be changed to another date. They may however be given to a friend to attend.

Enquiries:
kjstaton@icloud.com
Subscribe to our Films For Change newsletter!
Follow Films For Change on FB