Enjoy unique Tibetan Singing bowls, deep balancing and cleansing of chakras, realign with planets while resonating with specific frequency.
About this event
In this challenging world, we all have suffered a lot and need to love ourselves by giving us a real relaxing and rewarding experience.
Come and enjoy this beautiful energy bath and spiritual journey for one and half hours. You will be amazed by how different you feel before and after as you go into a deep meditative state and feel real happiness and peace within you.
Unique Tibetan Singing bowls are used, which is named by the planets in the solar system according to the measured frequency of each bowl. They provide deep balancing and cleansing of chakras, realign you with planets while resonating with specific planet frequency.
Neptune bowl will bring you more grounded energy from the motherland.
Aura bowl helps you to get deep healing and release inner trauma from your aura.
Sun bowl will bring sun energy to enhance your passion and enthusiasm towards life and work.
OM bowl will help you have better connection with the earth as you gain feelings of love and belonging.
Saturn bowl helps you release any stagnation and increases your ability of self-expression and communication and be socially more welcomed and accepted
Moon bowl will connect you to the moon, which has a powerful reflective energy to your brain and enhance creativity and intuition.
Jupiter bowl helps you to open the possibility to link to the energy of the universal and spiritual worlds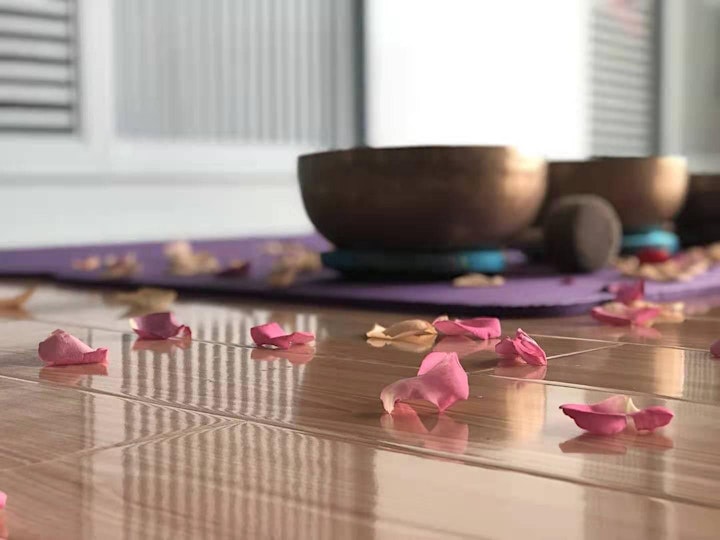 You will also enjoy other spiritual tools like:
Traditional Shaman Drum, great tool for deep cleansing, protecting you from the negative energy
Crystal Singing bowls and wind chime to bring spiritual lights into your meditation
Chanting with OM and Vowel sounds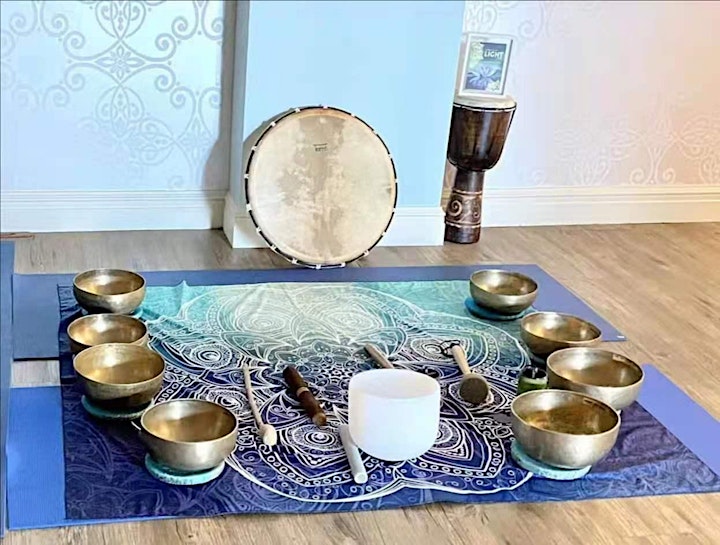 About Shirley Liu
Shirley is a Professional Singing Bowl Therapist working at Bellacroft Wellness Center in Mudgeeraba. She got her professional certificate from Sound Planetarium Academy based in Nepal and has had over four years sound healing and workshop experience in China and Australia.
Contact Shirley: 0490 693 352
Tips for attendees:
1. Please wear comfortable cotton clothes and long pants without any metal things;
2. Please bring your own yoga mat, blanket or a small pillow to make yourself comfortable to have a deep relaxation period;
3. Cash is accepted on site.