Event Information
Location
DBS Asia X, Sandcrawler Building
1 Fusionopolis View Level 7
Singapore 138577
Description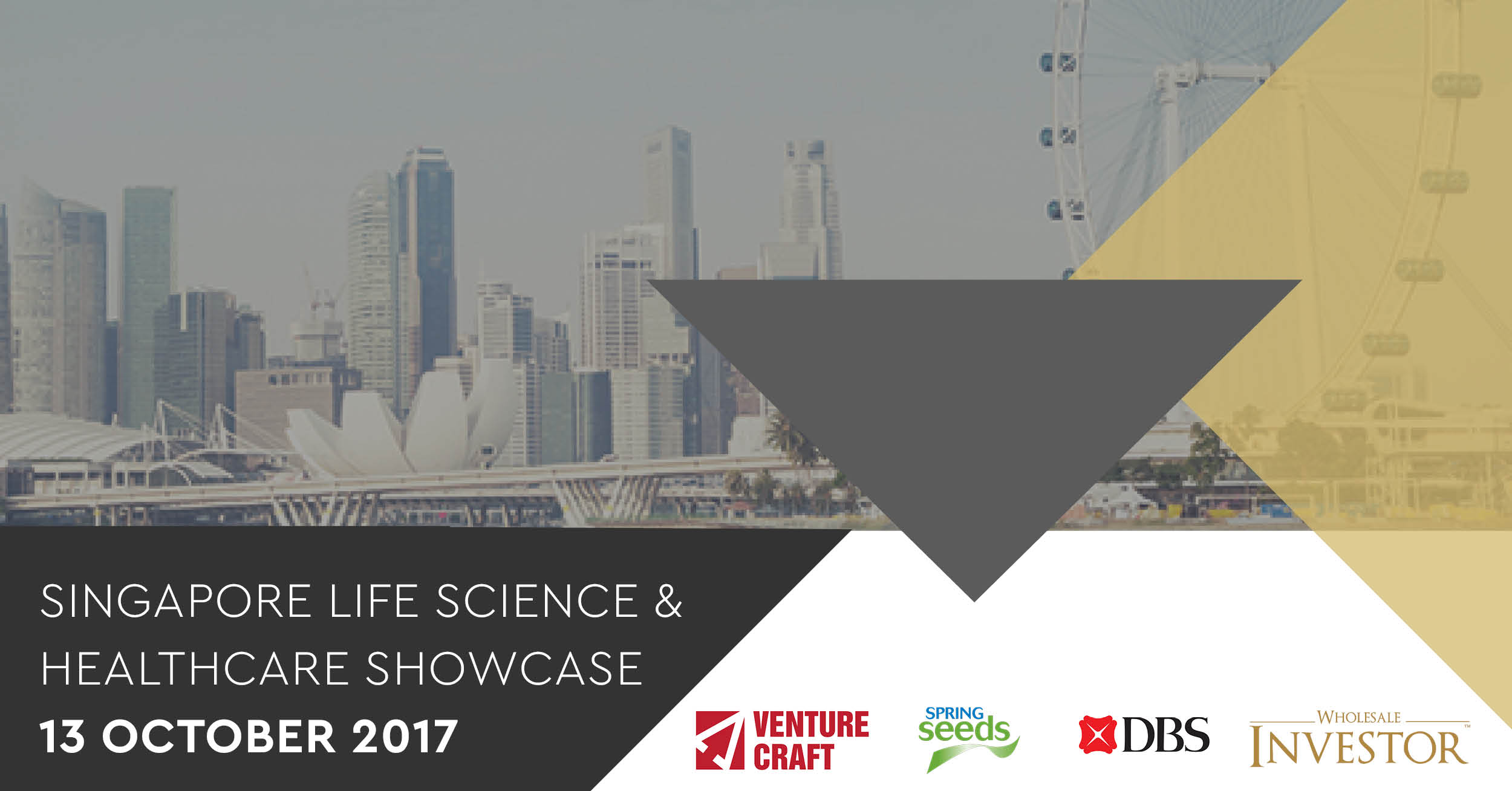 Wholesale Investor in conjunction with Venture Craft, Spring Singapore and DBS are proud to bring you the Singapore Life Science and Healthcare Showcase on Friday, 13th October 2017, showcasing the latest innovation within the sectors.
The special collaboration is set to exhibit up to 16 leading private, pre-IPO and listed emerging growth companies across two sessions, providing you with the opportunity to hear live presentations and network directly with the participating C-Level executives leading the innovative companies.
The event will feature companies from Australia, New Zealand, Singapore and the Southeast Asian Region.
Register now to join 120+ high net worth & professional investors, family offices, executives, brokers, fund managers, media and industry participants expected at this event and uncover exclusive life science and healthcare opportunities.
Please note that due to the exclusivity of the event, a screening process will be applied.
EVENT DETAILS:
Date: Friday, 13th of October 2017
Venue: DBS Asia X, Sandcrawler Building, 1 Fusionopolis View Level 7, Singapore 138577
Registration & Networking: 9.00am
Time: 10.00am - 3.00pm
Cost: This is a free event for investors, stockbrokers and fund managers
To register for the event please click on the green ''Register" button on the right.
To sponsor or present at this event please click here.
Date and Time
Location
DBS Asia X, Sandcrawler Building
1 Fusionopolis View Level 7
Singapore 138577