Learn the art of sourdough bread baking the simple way in a 2 hour class. Simply Sourdough takes the stress out of sourdough baking.
About this event
In as little as ten steps you will learn how to transform flour, water and salt into a crusty loaf of fresh sourdough bread, that you can bake in any standard oven.
Completing this course will give you the confidence and skill to start baking sourdough bread right away and the knowledge to decipher any sourdough jargon you might come across in future. You will also learn how to correctly care for your sourdough starter in just a few simple steps.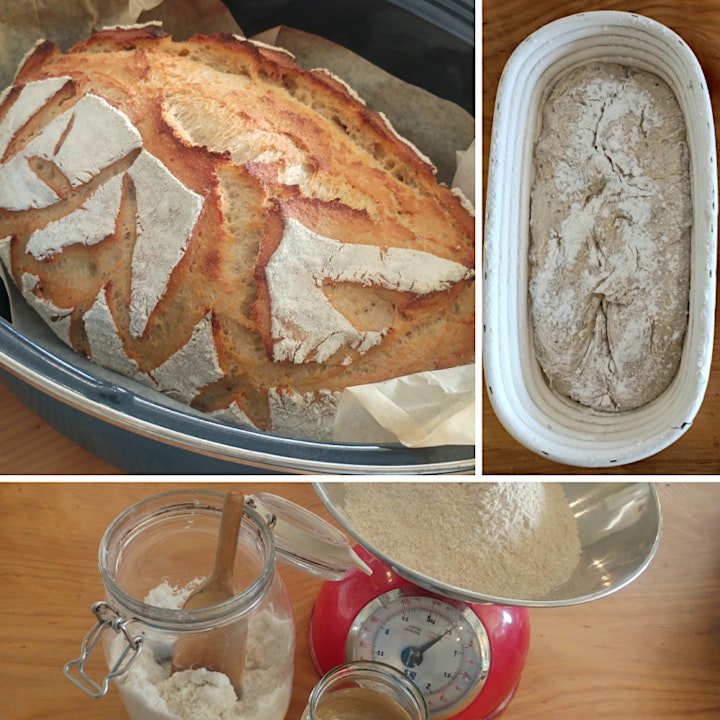 You will take home with you:
my Heimat's Simply Sourdough recipe & method
your own organic and active sourdough starter in a quality glass jar
600g of Organic Unbleached Bakers flour
Celtic Sea Salt in a quality glass jar
and one loaf ready to be baked at home
lifetime access to a monthly my Heimat Simply Sourdough Q&A
I will also have quality Bannetons from the Banneton Man for sale on the day, along with other useful tools for your baking.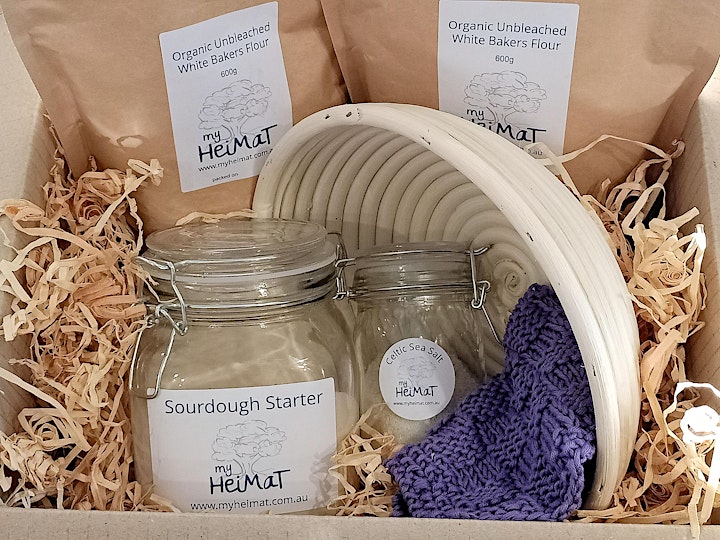 The my Heimat Simply Sourdough recipe is the result of years of experimentation and it is simple, yet flexible. The simplicity is reflected in the 'no knead' method, allowing you to bake this sourdough loaf in the few moments you have to yourself or accompanied by even the youngest family members. It gives you the flexibility to bake wheat or white loaves, as well as incorporating rye, spelt or wholemeal flours, wholegrains or nuts and needs.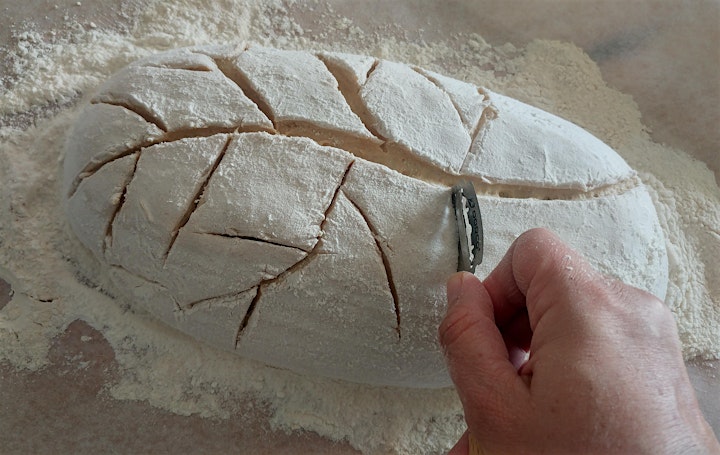 Organiser of Simply Sourdough
"Heimat" is pronounced as 'hi-mart'. It is a German word, untranslatable and a beautiful description of my roots. Heimat means home or place of origin, and it is about feeling at home where 'home' is not always a place. It is about memories, language, feeling comfortable and protected. In a nutshell, Heimat is, where you don't have to explain yourself.
Growing up in Germany instilled in me a deep love of food. I have been baking for 30 years and have made hundreds of sourdough loaves over the past five years.