Description
Join SIMNA QLD, McCullough Robertson Lawyers, and National Affordable Housing Consortium (NAHC) for a breakfast seminar with Alexandra Notay, the visiting Director of Product and Service Innovation at Places for People Group.
Places for People is one of the UK's largest not-for-profit development, regeneration, and affordable housing management companies.
Alexandra Notay has played a leading role in the emerging Build To Rent sector in the UK. At this seminar, Alexandra will share her insights on how the sector is evolving as well as provide her expert analysis on measuring success and social impact in the social and affordable housing sector across the UK - with particular emphasis on the signature projects that she has overseen within Places for People.
Offering a comparative Australian perspective, you will also hear from Mike Myers, Managing Director, National Affordable Housing Consortium (NAHC), on how measuring success and social impacts fits with its national business strategy.
Attendees will also hear from Richard Hundt, Senior Associate, McCullough Robertson Lawyers, a legal adviser to various affordable housing providers and non-profit organisations providing accommodation services in Australia.

We hope you can join us at what is shaping up to be a thought-provoking event.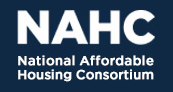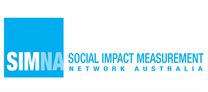 Organiser of SIMNA QLD: Measuring Success and Social Impact - Insights from the UK Affordable Housing Sector
SIMNA aims to de-mystify social impact measurement.  At our core, we believe that organisational decisions should consider the social impact that activities have on society. Our aim is to work with members to build a powerful community of practice that can lead and shape the development of social impact measurement both in Australia and around the world.  We encourage everyone to give it a go, sharing their stories, solutions and resources along the way.