Silva Ultra

Saturday, 19 August 2017 at 9:00 am

-

Sunday, 20 August 2017 at 6:00 pm (AEST)
Event Details
Silva Method Advanced Seminars
The Ultra Seminar
Continue your personal evolution… 
by attending the
Silva 2-Day Ultra Healing Seminar
Presented by Andrea Domjan from Hungary
19th to 20th of August 2017 @ 9:00 am  to  7:00 pm
The Ultra Seminar is an advance course developed to help you build on the Silva Method techniques found in the Silva Method program.
Exercises you'll learn in the Ultra Seminar will improve your life, your business, and your relationships.
You will learn to combine your subjective and objective healing abilities into an even more powerful tool, one that you can learn to apply to any area of your continuously evolving life.
The Ultra Seminar brings you new programming techniques including unfocused vision, confusion technique, survival mechanism and holistic faith healing methods. The techniques in the Ultra Seminar will allow you to attract employment, collect debts, and increase sales. You'll also learn how to teaching your loved ones to use Silva Method techniques and exercises.
How would you like to:
Ø

Learn to strengthen you immune system for improved health and improved energy?
Ø

Discover various healing techniques, how and when to use them?
Ø

Discover the inner secrets of restoring health?
Ø

Learn how to turn simple water into a very effective healing solution in just a few minutes?
Ø

To learn the Remote Influencing secrets used by Silva Method Masters? 
Ø

Teach your loved ones to relax and do their own programming?
Ø

Find out how to fill objects with mental energy and information in order to reach countless goals?
Ø

Discover how to solve what seem to be unsolvable situations in just 72 hours?
Ø

Find how you can send healing to several people at a distance at the same time?
Ø

Are you already a

 

therapist, coach or medical professional

 

and you'd like to 

offer Holistic healing to your clients?
If you answered YES! To one or more of the above, the Silva Ultra Holistic Healing Seminar is for YOU!
This 2-day seminar is open to all Silva Graduates who want to develop their natural faith healing abilities to help one self and their loved ones.

WHO SHOULD ATTEND
• Everyone interested in helping others
• Everyone interested in alternative medicine
• Everyone interested in natural healing without side effects
Pre-register here and be the first
to know when tickets will be
released.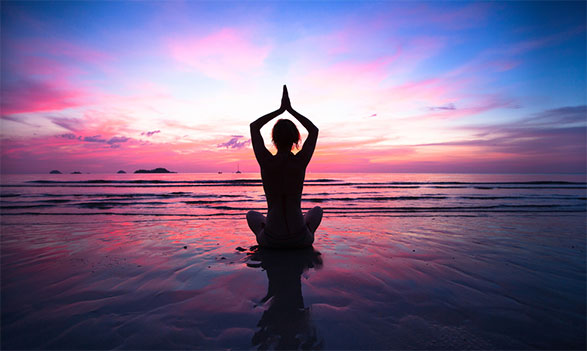 When & Where

Melbourne

Melbourne, VIC 3004
Australia

Saturday, 19 August 2017 at 9:00 am

-

Sunday, 20 August 2017 at 6:00 pm (AEST)
Add to my calendar
Organiser
 Unlimited You
 2 Days Personal Empowerment Seminar
 Attend a relaxing, fun, and meditative weekend with the 2 -Day Silva Life System
 Come an enjoy a weekend you never forget!