Silva Life System and Personal Evolution Seminar - Perth

Friday, 2 December 2016 at 6:00 pm

-

Sunday, 4 December 2016 at 6:00 pm (AWST)
Event Details
Silva Life System and Personal Evolution Seminar
 Learn How You Can Create Prosperity and
Well-Being in Your all areas of your 
 

 2 & ½ Day Seminar 
Friday, 2nd to 4th of Dec. 
Imagine That You Could Flick a Switch in Your Mind and Simply Remove Any Self-Limiting Beliefs, Self-Doubt, Lack of Confidence and Not Feeling Good Enough…
Imagine you could flick a switch in your mind and program every cell of your body so you move forward with a calm focused confidence in every area of your life.
Maximising your ability to achieve your goals, create more money, energy, contentment and enjoyment in your relationships…
And Awaken a New Stage of Your Potential… 
Scientific Research Now Shows us We Do Have That Switch by…  
ACTIVATING ALPHA AND THETA  BRAIN WAVES ON A DAILY BASIS… leads to a retraining of your whole brain mind and body and makes these states easy and natural for you to access:
The Silva Method Life System is just what it says, attaining success in all areas of life by creating success in body and mind. Whether you define success as creating more money, having better health, or simply just having better peace of mind, they all require the continuous balance of mind and body.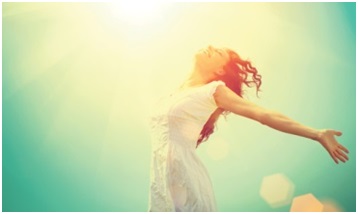 Using this Scientific Breakthrough in Personal Change you will:
      Remove Subconscious Limiting Beliefs, Self-Sabotaging Habits and Blocks to Success
that Stop You Achieving Your Goals and Desires.
Reprogram Your Subconscious Mind to Reach a New Level of Goal Achievement.
Eliminate any Emotional Stress, Worry, Fear and Doubt, Lack of Confidence, Feelings
of Not Being Good Enough, Clever Enough or Not Being Worthy.
Activate and Increase the Positive Emotion Centres of Your Brain and Achieve Real
Happiness.
Dramatically Increase Your Physical Energy and Vitality.
Achieve a Heightened State of Awareness and Focus.
Access the Deepest Part of Your Mind to find Solutions to Your Problems.
Create a Profound Healing and Renewal State in Your Body.
Know How to Get Your Mind and Body in the zone for Peak Performance.
Access Higher States of Consciousness.
Awaken Your Transpersonal Self and Unleash a New Level of Your Potential.
Learn How to Tune Your Mind into the Infinite Potentials of the Quantum Field.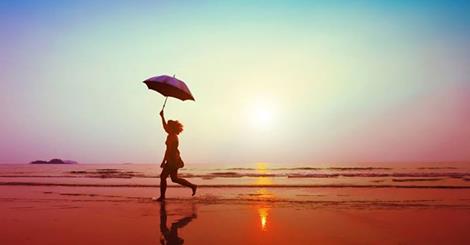 Silva Life System and Personal Evolution Seminar
 Learn How You Can Create Prosperity and
Well-Being in Your all areas of your 
 

 2 & ½ Day Seminar 
Friday, 2nd of Dec. at 6:00 pm to 9:00 pm
Saturday, 3rd of Dec. at 9:00 AM - 6:00 PM 
Sunday, 4th of Dec. at 9:00 AM - 6:00 PM
5 Reasons to Attend the Silva Life System Seminar
1. Direct Access to your Subconscious Mind.
This means you can make rapid and profound changes to your thinking patterns, self-belief and emotional reactions and get all of you moving in the right direction with clarity, confidence and purpose.
2. Switches Off Your Stress Response.
 By applying the two core techniques of The Silva Method you retrain your emotional fight flight brain so that fear, anxiety, worry and other emotional stress becomes a distant memory and states of flow, confidence and inspiration become your norm.
3. More Energy, Focus and Intuition.
The Silva Method training increases energy levels, willpower and is the most effective way to increase a person's ability to focus. In the Alpha state you have a very lucid mind and a penetrating focus, which sharpens your intuition and creativity.
4. Find Solutions to Your Problems.
When you create this peak brain state you activate your higher level thinking centres allowing you to find solutions to your problems and know which decisions to make for the best outcome.
5. You Awaken Higher Consciousness Within You.
As you activate you awaken higher states of consciousness where information is available to you that is not normally available in normally waking states.  Here you can gain deep insights about yourself, who you really are, your life and what you really feel your calling to be.
https://www.youtube.com/watch?v=jQjviTiuFQE
Limited seats available  
To Your Success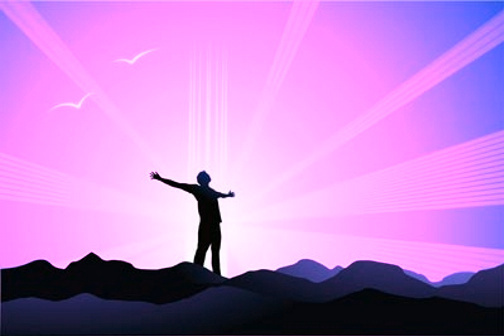 When & Where

Mercure Perth
10 Irwin Street
Perth, W.A 6000
Australia

Friday, 2 December 2016 at 6:00 pm

-

Sunday, 4 December 2016 at 6:00 pm (AWST)
Add to my calendar
Organiser
 Unlimited You
 2 Days Personal Empowerment Seminar
 Attend a relaxing, fun, and meditative weekend with the 2 -Day Silva Life System
 Come an enjoy a weekend you never forget!