SILPAG Locals Launch Project featuring guest speaker, Nathan Bolton
Join us for this Locals Launch Project hosted by SILPAG to celebrate the men supporting our community and their wellbeing messages
About this event
Thanks to local photographer, Peter Taylor, and 11 other Port Augusta men who agreed to be photographed, SILPAG was able to create eight unique drink coasters featuring positive wellbeing messages. These coasters are now available out in the community and serve as a reminder to all of us to keep well and that it's always ok to ask for help if you need it.
We are also excited to welcome a special guest speaker for the night, Nathan Bolton.
NATHAN BOLTON - GUEST SPEAKER BIO
Nathan Bolton was a Special Operations Engineer, deploying twice to Afghanistan as part of the Australian Special Forces. He worked alongside some of the toughest and most elite soldiers in the world, supporting the Commandos and the SAS as they landed time and time again into hostile enemy territory. After his second tour, the stress and the pressure of the job was a heavy burden on Nathan and he was diagnosed with Post Traumatic Stress Disorder and Major Depression. An inner battle that almost took his life. But the soldier in Nathan kept fighting and through years of hard work and a firm belief in a better life, Nathan made a profound recovery. He now dedicates his life to helping those struggling to get back on their feet.
With his brother Daniel, Nathan established Bolton Brothers, a psychology company based in Adelaide, South Australia committed to changing the face of men's mental health. Bolton Brothers believes in the need for a gendered approach to mental health services to ensure that treatment options align with the needs of men. Nathan sits on the SA Premier's Council on Suicide Prevention, SA Mental Health Commission's Community Advisory Committee and is the State Representative of the Special Operations Engineers Regiment Welfare Association.
IMPORTANT INFORMATION
This is a FREE event, but limited seats are available. Dinner is provided. This includes hors d'oeuvres, main meal (steak or chicken option - alternate drop), and dessert. If you have any special dietary requirements, please contact Ellenor on 0403 011 230 when you book your ticket.
The event will be held in the Western Hotel Dining Room (please note: this has changed from the Function Room so we can comply with the new COVID restrictions). If in doubt, see the Western bar staff for directions.
COVID SAFETY
This is a COVID-safe event. You will be required to sign-in upon arrival (via QR code or on paper for those without phones). Please do not attend if you are feeling unwell.
CANCELLATIONS:
If you do decide not to come after booking a ticket, please cancel your ticket via EventBrite so we don't hold a space for you. This way, someone else who wants to go to the event will be able to take your place.
For any enquiries, please contact Ellenor Day on 0403 011 230.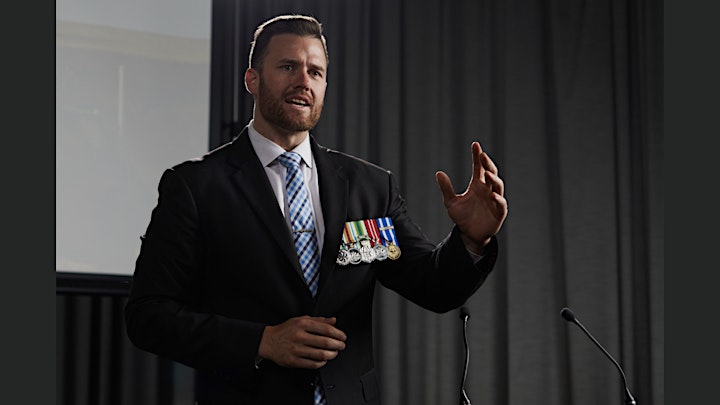 Organiser of SILPAG Locals Launch Project featuring guest speaker, Nathan Bolton