Perth Arts Network, join us at Art and Craft World in Morley and discover how to gain confidence and silence the inner critic.
About this Event
November 2020
In Person Meet
How would you feel if you could silence your inner critic?
With intuitive visionary artist, mindset coach and member of Perth arts, Bren Gordon.
"If you don't run your subconscious, it will run you."
This workshop is all about having fun and creating a piece of intuitive art that reminds you how to play in a creative space.
As artists, the inner critic often stops you from creating or reaching your goals. This mindset struggle holds you back;
👿 From believing in yourself,
👿 Moving forward and achieving your dreams,
👿 Making art you love.
Because the voice of fear (that inner critic) stops you.
🛑 It tells you;
🛑 that you are not good enough,
🛑 fills you with doubt,
🛑 and causes you to feel like a failure in comparison with others.
Knowing that you have worth, and creating despite the inner critic is the most important step you can take to making art without fear.
Book Now
In this workshop, using intuitive art techniques and play, Bren will help you discover:
✔️ How to listen to your intuition when creating,
✔️ Focus on and enjoy the process of making art,
✔️ Recognising the presence of your inner critic.
You will leave with tools that will help you begin your journey to gain the confidence to push past fear and silence the inner critic.
Get in quick, and book your spot now.
Event Location
Art and Craft World is located in Morley, close to the Galleria Shopping Centre. There is plenty of parking, and it's close to public transport.
Address: u1/12 Boag Rd, Morley WA 6062
You can find the store on Google here: https://goo.gl/maps/xiyhMvtqGT7WxRj76
Book Your Spot Now
Perth Artists
💡 Have you attended a all/a few/some of Sophie Mahir's Perth Arts Meetup events over the last 3 years?
💡 Are there connections, friends and fellow artists you'd love to catch up with still?
💡 Do you really love the atmosphere of being part of a group of amazing artists and creative people who support and encourage each other?
💡 Would you love to meet new people who are creative and willing to share their knowledge and experiences in a supportive community?
❤️Lets keep the Perth Arts Network going and meet in person again! Each month we'll have a different presentation or demonstration from a member of the group talking about their passion, and the opportunity to keep the connections and networking going within this amazing group.
💡 We'd love to have some new members, so bring a friend, and lets continue to be inspired and supported by each other in 2020.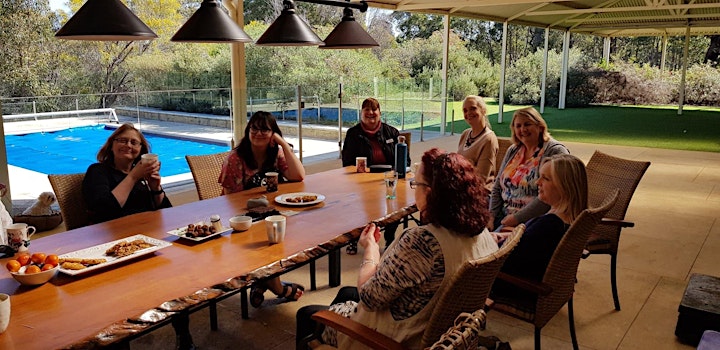 Lynn's Glass Studio, September 2020. A lovely cuppa and a chat!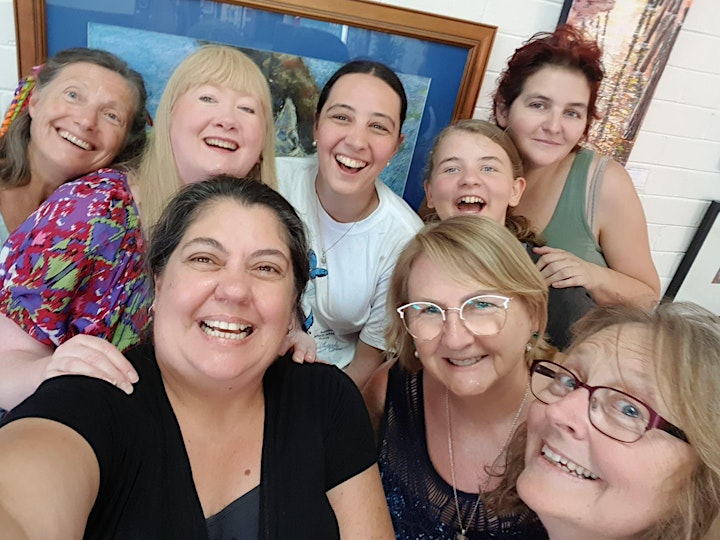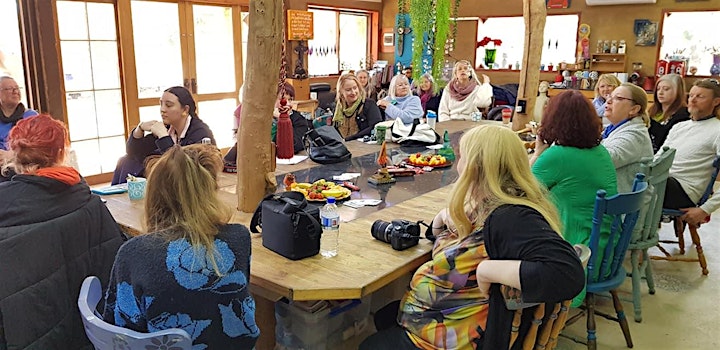 Perth Arts Network meeting at Chittering Acres Studio, July 2020.