Escape to the streets of Sicily for an afternoon and learn the traditional art of making authentic Sicilian Arancini with an Italian Nonna!
About this event
Escape to the beautiful streets of Sicily for an afternoon as we learn the traditional art of making authentic Sicilian Arancini! Hosted by Family Food Fight Contestants Concetta Pluchinotta-Varone and her Mother Pina Pluchinotta, you will have the unique opportunity to roll up your sleeves and learn this craft from the experts, appreciating the joy of Southern Italian cooking!
*GLUTEN FREE FRIENDLY EXPERIENCE
What You Will Learn
In this hands-on and interactive class, vibrant Mother and Daughter duo Concetta and Pina will take you through a detailed demonstration, before you will be guided step-by-step through filling, shaping and crumbing a variety of crispy, golden Arancini. You will have the opportunity to make three varieties of Arancini stuffed with our partner That's Amore Cheese Mozzarella - a traditional Ragu Arancini with peas and mozzarella, a Bacon Arancini with mushroom and mozzarella and a Vegetarian Arancini with basil pesto and mozzarella. You will also learn how to create three different Arancini shapes - the round, the triangle and the oval. Pina and Jetta will then demonstrate how to make their delicious signature Napoli Sauce to serve with your Arancini. Once you have created your masterpieces, you will then plate and devour your creations with your new found foodie friends!
What You Will Get
- Learn how to fill, shape and crumb a variety of Arancini;
- Learn how to make three different Arancini flavours;
- Learn how to make three different Arancini shapes;
- Learn how to make a traditional Napoli Sauce;
- Simple & Easy Recipe Cards.
Experience
Minimum guests: 12
Maximum guests: 28
Duration: 2.5 hours
Class level: All Levels
We provide all equipment, ingredients and aprons
Dietary Information
NOT NUT FREE
NOT EGG FREE
NOT DAIRY FREE
NOT VEGAN FRIENDLY
NOT KOSHER FRIENDLY
FISH FREE
SHELLFISH FREE
VEGETARIAN FRIENDLY
GLUTEN FREE FRIENDLY
Terms & Conditions
Cancellation and reschedule request have to be made at least 48 hours before the class is scheduled. Tickets are non-refundable.
Guests will be required to adhere to COVID-19 Safety Requirements.
In placing your order, you are confirming that you have read and agree to our Terms and Conditions.
Ages 18yrs+ only.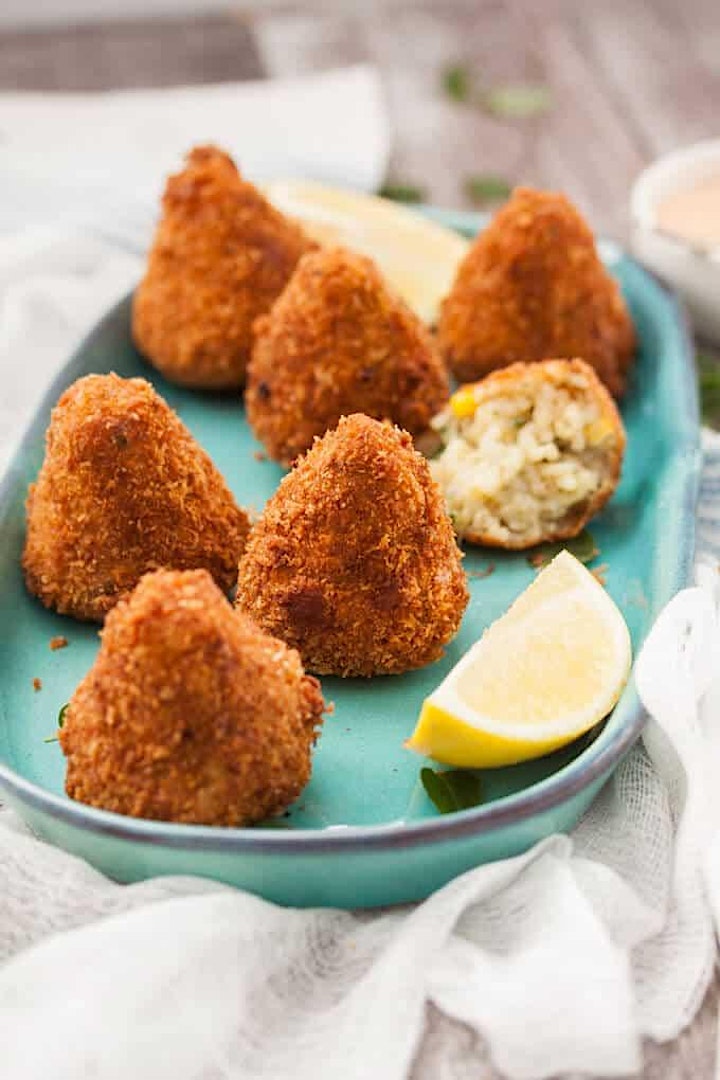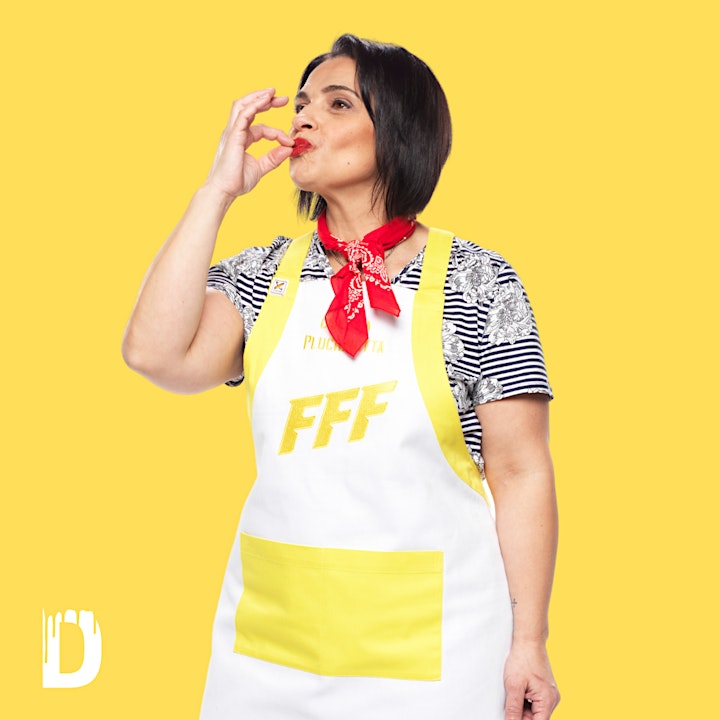 Your Instructor
Concetta lives loud and proud, paying homage to her Sicilian heritage in all facets of her culinary work. She became a family-favourite after making her debut on Australia's Family Food Fight alongside her mother Pina; showcasing her family's humble, home-style Sicilian cuisine. Concetta has since formalised her passion for food in becoming a qualified Patisserie Chef, priding herself on creating imaginative, top quality desserts that incorporate old-school Sicilian flavours inspired by her mother's cooking.
Concetta can often be found at almost every Italian food festival in Australia! A passionate and lively member of Melbourne's Italian food scene, Concetta believes in supporting small and local business; assisting in the promotion of chefs and businesses at Carlton Italian Festa, Stuzzichino and Market Europa Moorabbin. She loves to entertain and is particularly proud of work at Norton St Italian Festa where she teaches traditional methods of Italian cooking. Concetta continues to pay homage to her heritage through her latest venture, Cannoli Canteen, specialising in authentic Sicilian cannoli, crostolli and cakes.

Organiser of SICILIAN ARANCINI COOKING CLASS HOSTED BY FAMILY FOOD FIGHT CONTESTANTS