Description
Frequency selection and coordination is critical to the successful design of wireless microphone and in-ear systems. This has become more so in recent years due to the reduction of available frequencies post the digital dividend reallocation. Frequency coordination tasks become more complex as the number of systems increases, often to the point of requiring a dedicated RF engineer on large productions.

This seminar teaches how to successfully setup, deploy and operate multi-channel wireless microphone and in-ear systems. The seminar is tailored around real world scenarios as encountered in today's productions.
The Shure Advanced Wireless Seminar is a localised version, based off Shure factory endorsed training material, modified to reflect local Australian regulations and restrictions.

Topics covered include:
• Radio Fundamentals and Frequency Allocation
• Propagation, Antenna placement, Multi-path interference & diversity reception
• Modulation (analogue & digital), Audio Processing, in-ear systems
• Multi-system compatibility, intermodulation, interference, cables & distribution systems
• Wireless management tools
• Shure WWB6 Introduction

The training seminar makes extensive use of the Shure Wireless Workbench version 6 (WWB6) application for configuration, control and monitoring of wireless audio devices.
Recommended for any audio professional involved in the design and / or operation of wireless audio systems. Attendees should have previous experience with wireless audio systems and be familiar with technical terms and concepts.
Successful completion of this course qualifies you to earn 4 AVIXA CTS renewal units (RUs).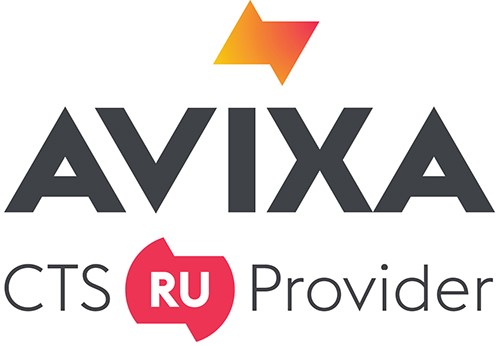 Class sizes are limited. We recommend that you register now to ensure your place!
Testimonials
"The quantity of information covered in a short space of time. I went in thinking I would learn a few helpful tips and came away with a much greater understanding from the fundamental principles to practical tips for the workplace."
-Lachlan Sheehan
"The overall knowledge of the trainer was very impressive. Supreme experience and a clear, matter of fact style made it easily understandable and applicable."
-Benjamin Marshall, Radio Parts
"Having all the equipment operating live to demonstrate the theoretical aspects of the presentation as well as the practical."
-Rob Bird, Brisbane Sound
"Large amount of relevant information that filled lots of knowledge gaps, made a lot of things 'click' - blinding flashes of the obvious. Jeff is a gun."
-Greg Edge, Total Events
"The best feature was the excellent background in the topic which the presenter has. I was also most impressed by the breadth of information presented at the session."
-Simon Embury, RMIT University Melbourne

Presenter: Jeff MacKenzie, Jands Applications Engineering and Training Manager
Originally Jeff trained as a radio communications engineer and one of his areas of speciality is large scale wireless systems. His work in this area is well respected with Radio Systems Manager credits on a number of Special Events including Sydney and Athens Olympic Games Ceremonies, Melbourne Commonwealth Games Ceremonies, Australian Idol Grand Finals and a variety of televised awards shows.
Jeff participates in several national and international telecommunication standards groups and is technical advisor to the Australian Wireless Audio Group (AWAG), the industry peak body representing the interests of Australian wireless microphone users to government.
Session Times:
9:00am - 5:00pm
(Morning Tea, Lunch and Afternoon Tea is provided)
Requirements
Attendees will be provided a copy of Shure WWB software for both PC and Mac. You are welcome to bring a laptop if you wish, to work along, but it is NOT a requirement.
Parking:
TBA