Description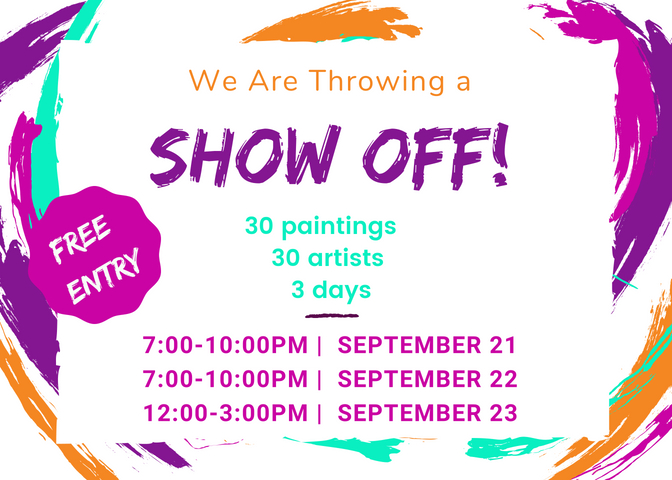 Paint for Fun is turning 2!
It's been an amazing couple of years. We've met so many wonderful people in our classes, and witnessed so much hidden talent – it's amazing to see the artistic potential in all of us with just a little steering in the right direction.

To celebrate our birthday, we are Throwing a Show Off: 30 artists, 30 paintings, over 3 days. FREE ENTRY.

Don't think you can paint? Well neither did many of the artists we're exhibiting, who are all our former students. Come along and meet our awesome team, talk with the artists, try your hand at clay sculpturing, and take the opportunity to make your mark on a group mural we'll all be contributing to. It will be three days of messy, arty fun for everyone to get involved with – book today!
Want to show off your Paint for Fun painting Master-Piece? we still have stops left and its absolutely free! email: support@paintforfun.com.au for more details.