Actions and Detail Panel
Should we fear spiders?
Tue. 21 March 2017, 6:00 pm – 8:00 pm AEDT
Description
Date: Tuesday 21 March 2017
Time: 6pm for access to Spiders - Alive and Deadly; 7pm talk
Cost: $19 Members, $28 General public (includes welcome drink on arrival)
---
What are the symptoms and treatments for spider bites? Is our fear of spiders evolutionary or cultural? Can Arachnophobia be cured? A panel of experts examines the dangers – real and imagined – which underpin our society's persistent fear of spiders.
Clinical psychologist Sophie Li details the ins and outs of the psychology behind arachnophobia, as well as strategies for treatment. From cognitive behavioural therapy to exposure therapy, challenging initial beliefs with informed learning, and tactics for handling set-backs, psychologists can help sufferers manage their fear and think realistically about the threat posed by spiders.
Public perception and fears surrounding spider bites and venom toxicity often veer widely from what is real. Toxicologist Nicole Wright will review these misconceptions alongside symptoms, first aid and antivenom treatments for red back and funnel-web spiders.
Arachnologist Helen Smith will explore the evolutionary and cultural underpinnings of arachnophobia, as well as give scientific insights into the contrasts between common beliefs and actual behaviours of arachnids.
Tickets include a welcome drink and access to the Spiders – Alive & Deadly exhibition from 6pm. The talk will begin at 7pm.
BOOKINGS ESSENTIAL
Image: Huntsman rearing up. Credit: James Horan
---
Presented by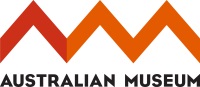 Supported by