Short Courses: Sydney (January 2018)

Monday, 15 January 2018 at 10:00 am

-

Thursday, 18 January 2018 at 4:00 pm (AEDT)
Event Details
FIND THE RIGHT SHORT COURSE FOR YOU!
In January 2018, JMC Academy Sydney will offer 4 Short Courses based on Animation, Audio Engineering & Sound Production, Contemporary Music & Performance, Digital Design, Film & Television, Game Development and Song Writing.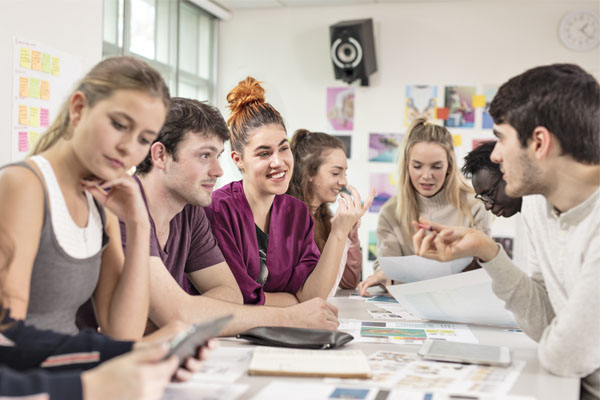 Short Courses are a great opportunity for creative-thinkers aged 16 and above to get a unique insight into life at JMC Academy while engaging in a fun, hands-on program relating to their own creative passion. Discover what a career in the Creative Industries would be like by exploring your area of interest with like-minded peers in these interactive, newly developed programs! Challenge yourself, contribute toward your Professional Development and take the next step toward your creative future.

Browse through the different Short Courses available below...
---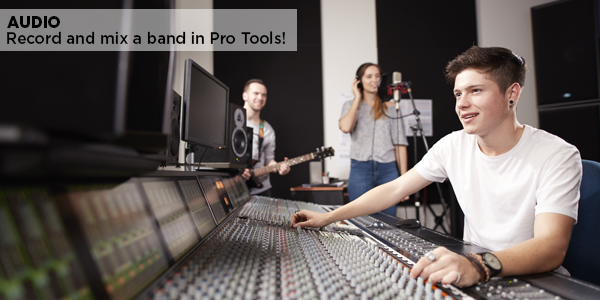 AUDIO
Record and mix a band in Pro Tools!
2 Day Course
10:00am - 4:00pm
Monday 15th and Tuesday 16th January 2018
Ticket price: $180.
This Short Course is designed to the give the student an active taste of participating in a complete band recording session and mix down utilising world class recording equipment and facilities. 

DAY 1 will be centred on the recording studio, and students will participate and gain an understanding of the following concepts:

Recording console signal flow

Microphone selection for specific instruments

Setting up instruments in the recording space to achieve the best sound quality

Setting up Pro Tools for recording a band

Recording a band live

Recording overdubs and various takes

DAY 2 will be centred on the mixing of the earlier recording session. Each student will then have access to a Digital Audio Workstation, and be taken through the basic mixing principles required to complete a well balanced final mix. Areas of focus will be:

Setting up a mix session in Pro Tools

Basic editing functions

The use of EQ and Compression 

The use of Reverb and Delay effects

Balancing levels of the recorded sounds with volume and automation

Concepts of panning and stereo image

Basic concepts of mastering

At the conclusion of the workshop, the student may take with them the recording session files and the final mix down, so that they have the opportunity to use this as future portfolio work or simply to take home and work on to further enhance their understanding of the skills obtained.
---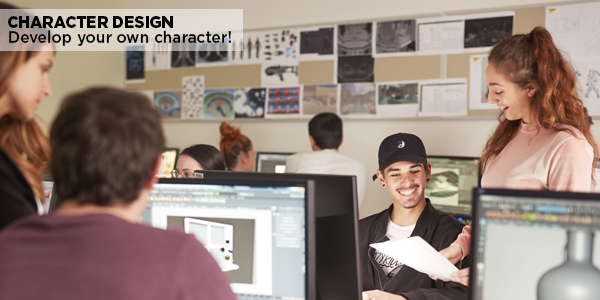 CHARACTER DESIGN
Learn how the character creation process works and develop your own character!
2 Day Course
10:00am - 4:00pm
Monday 15th and Tuesday 16th January 2018
Ticket price: $180.
Introducing the typical pipelines for conceptual and technical execution of characters in game and animation studios, this intensive studio based workshop will explore the character art process, from concept design through to the creation of 3D models.
DAY 1 has a design centred focus, using traditional tools to explore the fundamentals of character conception and design. Content will include:
Developing character concepts

Push, turn, and refine character designs

Body language, posing and expressions

Force and line of action

Scene composition for storytelling
Participants will explore character design from reference gathering, thumbnailing and roughs, through to refinement and presentation.
DAY 2 has a digital focus, learning the tools and processes to develop a character concept into a 3D character model for production. Content will include:
Character pipelines for games and animation

Character modelling and sculpture

Character setup for animation

Developing materials and textures

Finishing and presenting characters
In this practical session participants will develop their Day 1 material further, exploring mesh creation and sculpture for characters.
---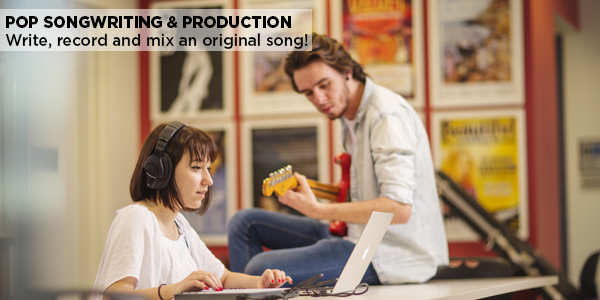 POP SONGWRITING & PRODUCTION
Write, record and mix an original song!
4 Day Course
10:00am - 4:00pm
Monday 15th, Tuesday 16th, Wednesday 17th and Thursday 18th January 2018
Ticket price: $360.
JMC will be providing the opportunity for Songwriters, Producers and Instrumentalists to work together in small groups of 4 and as individuals to write, record and mix an original song. On the last day of the Short Course the completed songs will be played to a panel of industry professionals who will provide feedback on the final song.  


DAY 1: Introduction to songwriting - song analysis, harmonic progressions, form, groove.

Morning Session - Classroom
- Introduction to concepts of songwriting:

Form/Structure – how these are applied to pop songwriting

Melody and Harmony – how these work together

Afternoon Session – Classroom/Rehearsal Rooms
- Lyrics: concepts, lyrical hooks, lyrical development
- Groove: writing to a groove, how does melody change based on groove?

DAY 2: Working with Ableton Live as a songwriting tool – loops, rhythm section. 

Morning Session – MIDI Labs
- Fundamentals of using Ableton Live: 

Structuring a session

Using Ableton Live functions

MIDI mapping

Afternoon Session – MIDI Labs
- Ableton Live as a Songwriting Tool:

Using loops and samples to create textures over which to map a melody and lyrics

Using loops and samples to create originality

Using loops and samples to diversify and create new form and structure within a pop song

DAY 3: Rehearse and Record

Morning Session – MIDI Labs
- Recording audio using Ableton Live
- Arranging, editing and manipulating recorded audio

Afternoon Session – Rehearsal Rooms
- Arranging for Live Band - enhancing original tracks
- Recording with Live Band - recording basics

DAY 4: Mixing & Feedback

Morning Session – MIDI Labs
- Mixing Fundamentals
- Mixing

Afternoon Session
- Playback of tracks
- Feedback from panel


Course requirements:
- Songwriters: Please send a demo of one of your songs in mp3 file format or sound cloud, together with a short bio to hello@jmc.edu.au. This will allow us to allocate you the best instrumentalist and producer to suit your musical style.
- Instrumentalists: Please upload a video of you performing a piece to Youtube or Vimeo, together with a short bio and send it to hello@jmc.edu.au. This will allow us to allocate you the best songwriter and producer to suit your musical style.
---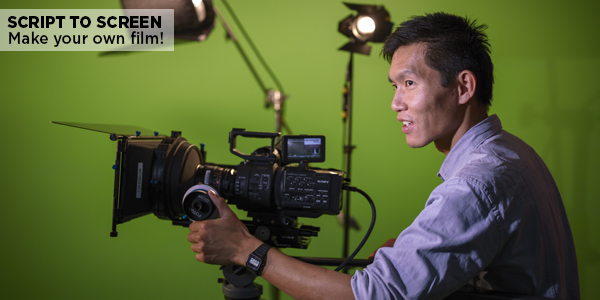 SCRIPT TO SCREEN
Make your own film!
4 Day Course
10:00am - 4:00pm
Monday 15th, Tuesday 16th, Wednesday 17th and Thursday 18th January 2018
Ticket price: $360.
In this four day intensive filmmaking Short Course, you'll get creative using the JMC Film and Television Studio's exciting facilities, developing a short film script from page to screen.

Experienced industry filmmakers and technicians guide students through a series of practical exercises to conquer the major areas of writing, directing, cinematography, and post production - using JMC's state-of-the-art post-production labs. Learn how to structure, write, break down, and rehearse a short script and to plan a shoot from beginning to end, all the while working with a collective group of like-minds and professional actors. With hands-on experience operating professional cameras and sound, by the end you will not only understand the inside scoop on the inner workings of crew roles and the filmmaking process – but also get to finish a short film!
Filmmaking Short Course outline:
DAY 1 will introduce students to the form of the short film. What are stories and what makes an audience care? Once the basics have been covered, the brainstorming begins as we come up with our story.
Overview of the Script to Screen Short course.

OH&S.

Introduction to the short film form.

Explore conflict, drama, goals and stakes.

Begin writing script outline.
DAY 2 will bring the story ideas from the first day together into a concise screenplay. We will introduce students to the formatting requirements and the writing style for a screenplay. In the afternoon students will get their hands on camera for the first time as we will go over the basics of using a camera, lights and the latest audio equipment.
Forming your ideas from day 1 into a concise screenplay.

Introduction to coverage.

Documenting camera setups

Introduction to camera and lighting.
DAY 3 is where the story comes to life. Two professional actors will come into the set to work with our students as we act out our story and get the shots we need for the film.
Blocking with actors and camera on set.

Rehearsal process.

Directing actors.

Shoot short film.
DAY 4 is when we see the results of our work. We all sit down and watch the footage that was shot on day 3. Now the editing process begins. Students are shown how to set up a project in AVID media composer as we build the film, shot by shot. By lunch time we will have a rough cut of our film and by the afternoon we will have polished and shaped our footage into a dynamic short film.
Introduction to editing.

Rough cut

Fine cut

Basic color correction and music is added. 
---
Short Course requirements and details:
- All participants must be a minimum of 16 years of age.
- All Short Courses will be held at JMC Academy Sydney: 561 Harris St, Ultimo, NSW, 2007.
- Short Courses will run during January 2018.
- Price of Short Course includes lunch and light snacks for each participant.
- All participants will receive a Certificate of Participation featuring details of the Short Course they have completed. This Certificate can be included in the participants resume as Professional Development.
- JMC Academy reserves the right to cancel any course. In the event of cancellation, participants will receive a minimum of 24 hours notice and a full refund will be given.
- Content presented in the courses may slightly vary from the descriptions included above.
When & Where
561 Harris St
Ultimo, NSW 2007
Australia

Monday, 15 January 2018 at 10:00 am

-

Thursday, 18 January 2018 at 4:00 pm (AEDT)
Add to my calendar
Organiser
Celebrating 35 years of education, JMC Academy remains Australia's leading Creative Industries institution, offering Degrees and Diplomas in Music, Songwriting, Audio Engineering, Film and Television Production, Entertainment Business Management, Digital Design, 3D Animation and Game Design.
With advanced-design campuses, ongoing technology upgrades, a dedicated team of academics and industry professionals, and a network of international master class lecturers, JMC Academy is committed to ensuring our graduates make their own indelible mark on industry.