Location
Holiday Inn Parramatta
18 Anderson Street
Parramatta, NSW 2150
Australia
Refund policy
Contact the organiser to request a refund.
Eventbrite's fee is nonrefundable.
This course empowers middle and aspiring leaders with research-validated strategies that form the foundations of effective leadership.
About this event
Imagine having the tools to build a culture in which people act less in self-interest and more towards the common good; are less cynical of other people's motives and more kind, helpful and grateful; feel less threatened and resistant to change and more excited by new opportunities; and focus less on complaining and more on building high-quality collaborative connections.
The good news is that there is an extensive well-researched body of evidence that provides leaders who are learners with clear knowledge and practical strategies to create such a positive culture. Drawing from the interrelated fields of positive organisational scholarship, applied positive psychology, contemporary leadership theory, neuroscience and more, these understandings and tools can be synthesised as the science of Positive Leadership.
Evidence-based learning
Positive Leadership is the daily skilled application of evidence-based principles and practices to intentionally create a positively energised work environment in which all members feel connected, trusted, and motivated to lead from where they are, thereby collectively contributing to continuous organisational learning and improvement. Positive leaders proactively cultivate a positive climate, magnify positive meaning, engage in positive communication and build positive relationships to provide the contexts in which the wellbeing, performance and leadership capacity of their people are optimised.
In the Short Course in Positive Leadership, Robert Ritchie, founder of Positive Difference, shares this science with you in a highly engaging course conducted face-to-face over two full days. In addition, all participants will complete two strengths-identification surveys prior to the course, and these will be debriefed during the course. Specifically, you will become competent in the application of the VIA Institute's Values-in-Action Character Strengths survey and the Centre of Applied Positive Psychology's Expert Strengths Profile.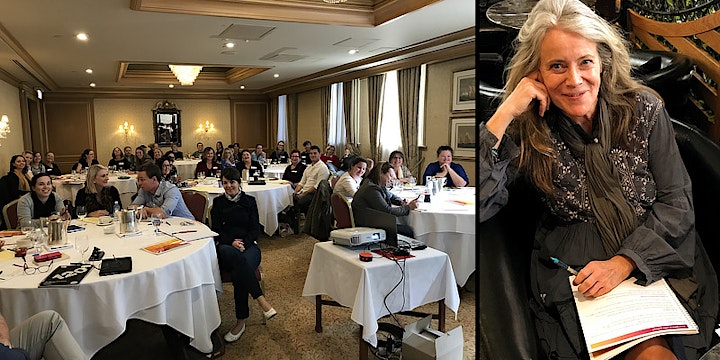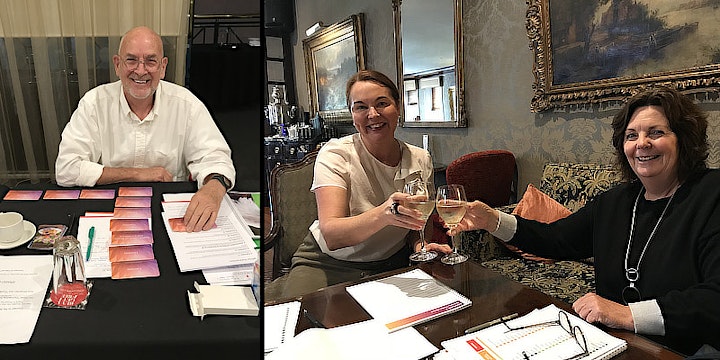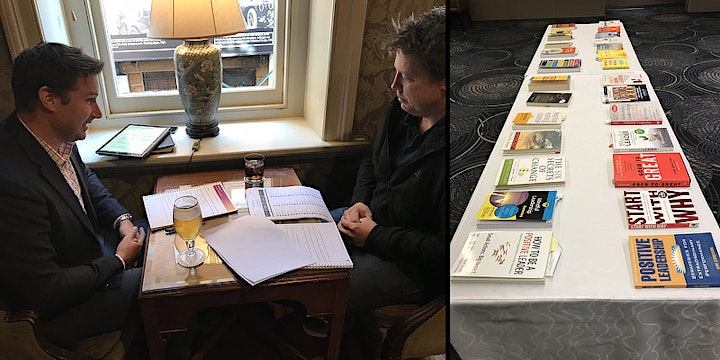 Learning outcomes
Through training in Positive Leadership, you will gain a stronger sense of the authentic you as a leader, and knowledge and skills to immediately apply strategies to:
Increase wellbeing in a more positive climate
Raise accountability in a culture of discipline
Build commitment by magnifying meaning
Enhance ownership and effort through positive communication
Raise productivity and innovation through positive relationships
Lead change with mindfulness and emotional intelligence
Increase performance and positive energy through a focus on strengths
Be assured that Positive Leadership is not about being soft or naïve to the harsh realities of organisational life. Rather, it is precisely because organisations are fraught with challenges, and because change to produce significant improvement is so difficult, that positive leaders are needed now more than ever. Positive leaders aim not just to create positive emotions in people, but to dramatically impact organisational performance for the better, and they do so through research-validated strategies that require effort, elevated standards, and a high degree of competence.
At the completion of the course, you can expect to be well equipped with exciting new knowledge, empowering practical strategies, and an invigorated sense of purpose and passion as a positive leader.
Participation in this course is highly recommended for:
Emerging leaders at all levels in educational, health, corporate or community settings who seek enhanced capacity to ground their daily leadership practice in contemporary evidence-based research
Middle and aspiring leaders who may not have undertaken formal leadership studies, and who seek an intensive training opportunity to increase their knowledge and capacity to positively face some of the challenges of their current or desired role
All reflective practitioners who seek to discover the positive ingredients to unite and ignite their team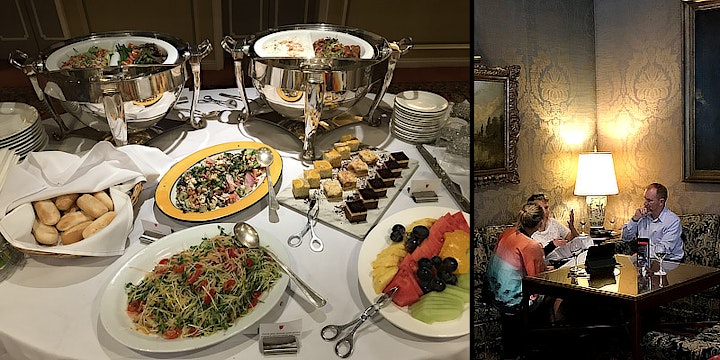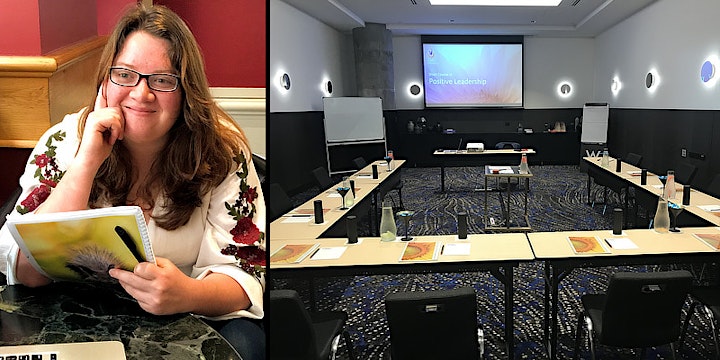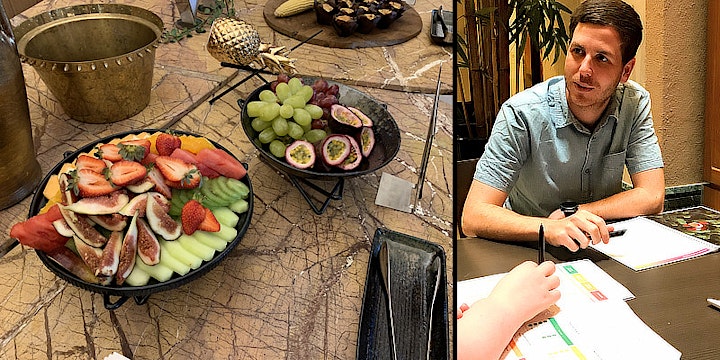 Course feedback
"Very usable materials that I can take back to not only the workplace but also my social network. Rob breaks complex theory into plain English that is relatable to all, and gives you the tools and knowledge to spread it far and wide." — Nikki Alberts, Executive Manager, Implementation and Change, NBN Co
"This course was the most useful professional development that I have undertaken in recent memory. I feel well reassured with the knowledge of how to inspire and empower staff and students to flourish by creating a positive environment utilising the strengths of myself and others." — Conan Bland, Teacher, The Southport School
"A great two days that has helped me learn a lot of things to take back to my workplace. It has made me feel energised and the library is going to be a wonderful resource!" — Amanda Kopp, QEII Hospital
"The content and presentation was informative and easily absorbed. I was engaged the entire course. The content is very valuable for current and future leaders wanting to increase productivity in the workplace and also for personal development." — Davina Barnett, Fair Work Ombudsman
"The course content and presentation was well-crafted, relevant, and skilfully presented. I found the course really hit the mark in terms of its possible applications to our workplace." — Tim Bergin, Xavier College
Course organisation
Module 1: Foundations of Positive Leadership
Module 2: Promoting positive climate
Module 3: Magnifying positive meaning
Module 4: Practising positive communication
Module 5: Developing positive relationships
Module 6: Strengths-based Leadership
Module 7: Strengths Profile debrief
Module 8: Mindful Leadership
Course structure
The course is delivered over two consecutive days from 8:30am - 4:30pm each day.
Day 1
8:00am - 8:30am: Arrival tea and coffee
8:30am - 10:00am: Module 1
10:00am - 10:30am: Morning tea
10:30am - 12:30pm: Module 2
12:30pm - 1:30pm: Lunch
1:30pm - 3:00pm: Module 3
3:00pm - 3:20pm: Afternoon tea
3:20pm - 4:30pm: Module 4
Day 2
8:00am - 8:30am: Arrival tea and coffee
8:30am - 10:00am: Module 5
10:00am - 10:30am: Morning tea
10:30am - 12:30pm: Module 6
12:30pm - 1:30pm: Lunch
1:30pm - 3:00pm: Module 7
3:00pm - 3:20pm: Afternoon tea
3:20pm - 4:20pm: Module 8
4:20pm - 4:30pm: Presentation of certificates
Course presenter
The course is presented by Robert Ritchie.
Rob founded Positive Difference with the mission to deliver comprehensive, research-validated training to optimise individual and organisational wellbeing, performance and leadership capacity. Through Positive Difference, Rob has helped hundreds of people do good better.
Rob's strengths are his capacity to see the big picture to draw connections between research fields; synthesise complex research findings into clearly structured frameworks and immediately applicable actions; and share this knowledge in a warm, inspiring and highly engaging way. His VIA signature strengths are perspective, judgement, honesty, creativity and humour.
Rob holds a Master of Education degree, a Bachelor of Education, a Bachelor of Arts with Honours, and a Diploma of Positive Psychology and Wellbeing. He is also an accredited practitioner of CAPP's Strengths Profile.
Course inclusions
Recognition of learning
A Certificate of Positive Leadership will be awarded at the end of Day Two.
The course offers 12 hours of professional development in Positive Leadership. Additional hours may be claimable for:
Completing an Expert Strengths Profile before the course
Completing a VIA Character Strengths Profile before the course
Watching video lectures and reading scholarly articles in a Professional Development Library after the course
Ongoing support
Participants will be provided with 6 months access to a Professional Development Library containing resources to consolidate and extend their knowledge of the course content, and to use for training purposes within their organisation. These resources include:
PowerPoint presentations on each of the modules covered in the course
Video lectures by key researchers in the field of contemporary leadership
Scholarly articles
Other inclusions
A premium hotel venue with the option of discounted accommodation
A professional workbook
A pen and writing pad
VIA Character Strengths identification
An Expert Strengths Profile and debrief
24 strengths cards
30 gratitude cards
Morning tea
Lunch
Afternoon tea
All-day beverages
Learn more about the course at www.positivedifference.com.au