Description
Ever WANTED TO learn all the secrets to how a stylist shops?

Always coming home feeling confused overwhelmed and frustrasted

every time you Shop?

Chances are you have been Shopping wrong all along!
Perhaps its time you learnt how to shop successfully.

Join Me in AN EXCLUSIVE 3 hour

"Shop Till You Drop with A Stylist"Extravaganza.

Learn WHAT YOU NEED to buy and how to save LOTS of TIME
& MONEY when you are out shopping...

This is a full 3 hour learning how to shop like a stylist..

limited to 4 in a group!
This is a fun informative and (often) life changing event -
bring your BFF, sister, mother, daughter whatever,
this will make a fantastic gift - they will treasure for life!!!

Please NOTE:
Arrangements can also be made to book your own private group
session (email info@styleyouchic.com.au to arrange)

But on the day you will need
Lots of energy and have lots of fun..Learning as you go - how to
take the guesswork out of what to buy for this season - even for life! Of course YOU will be
learning all the best SHOPPING secrets straight from the expert!

And you are in good hands as you will be
shopping with Australia's premier Soul Stylist,
Christine Maikousis (from Style You Chic).

Imagine, All your shopping needs met in one session!!!

You will also Learn which are the best shops (and labels) to buy for YOU
and this is for YOUR shape, YOUR age
even your budget!!!
You will be educated on accessories - even shapewear
as you will be advised on what YOU need to have a complete and
utterly stylish wardrobe!

Please book EARLY to avoid disappointment..

Please note - Clothing Purchases made on the
day are totally optional and this PRICE does not include YOUR PURCHASES!

Looking forward to providing with you
an amazing Styling Experience!!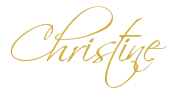 Soul Stylist
Here's what previous attendees say about this event: