Description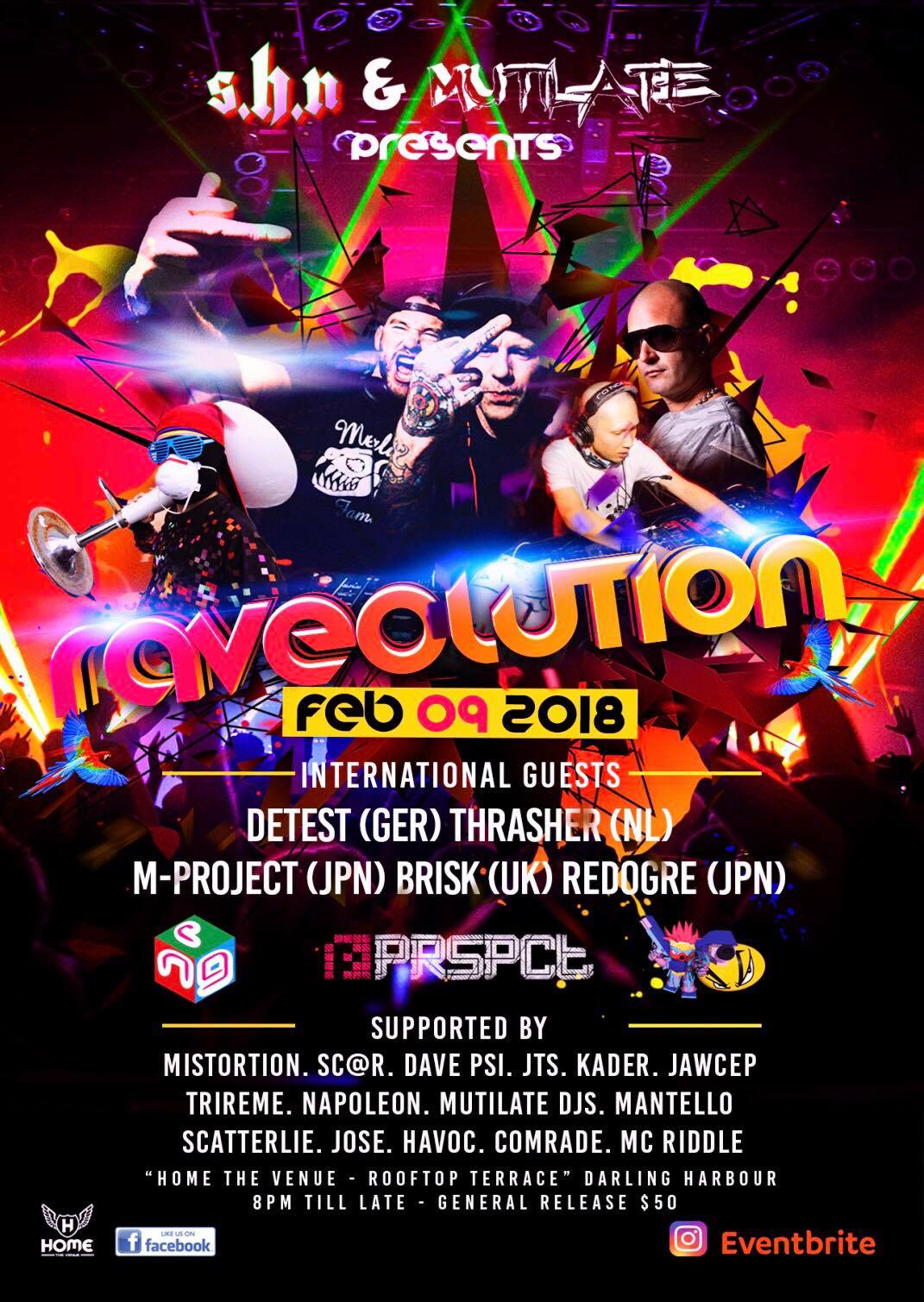 It is time.... The people have spoken!!!

Sydney's only 100% hardcore brands are joining forces to bring you a night to remember!!! This will be the start of a new beginning for us...

Featuring 5 international Guests from Around the globe, 13 locals from our own backyard... Across 2 rooms with an iconic City based venue which we have not used before!!

With a huge Funktion One Sound system, and of course Full scale production that we have become known for, we hope to see you on the dance floor for the return of Sydney's most missed hardcore parties....

If you have not yet clicked attending, What are you waiting for? Invite your friends and help us to spread the word Sydney.... This one is for you!!


-Thrasher (NL)
-Detest (GER)
-Brisk(UK)
-M-Project (JPN)
-Redogre (JPN)
-PRSPCT RECORDS SET
THRASHER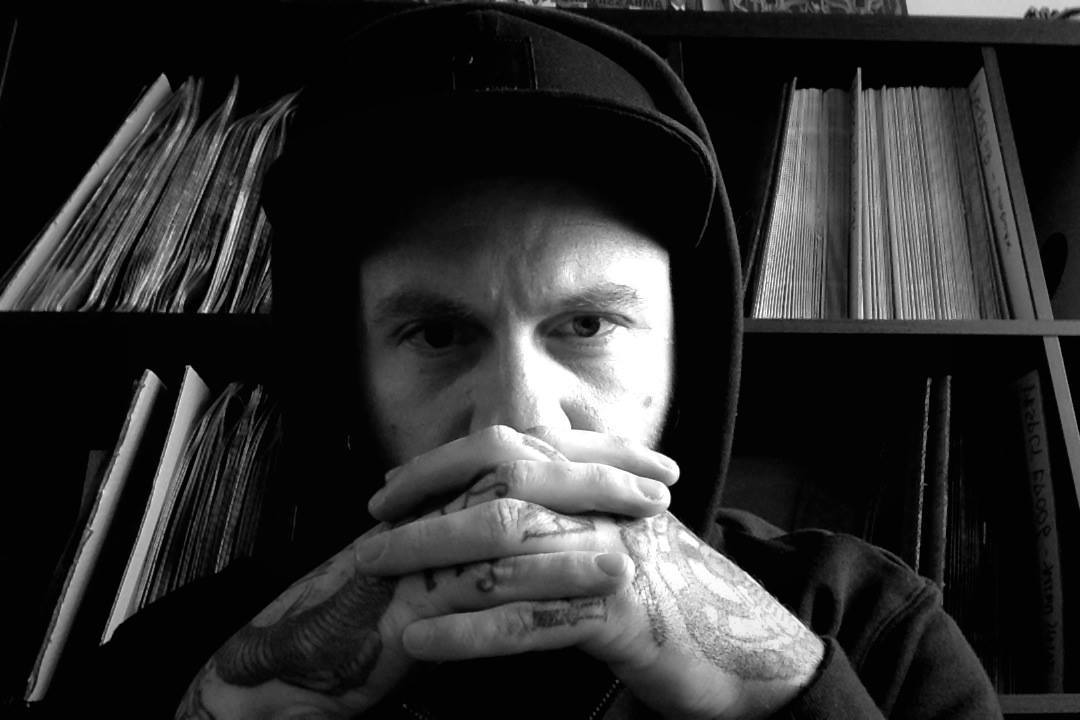 If you're after a man who possesses a deviant musical history and a fuck you attitude, who knows only one thing - how to make every performance a crushing, heart-wrenching and memorable experience for all who dare to witness the destruction that he is capable of, then there is only one name you need on your roster, and that's 'Thrasher'.
UK born and Rotterdam bred Gareth De Wijk, owner of the most successful hard Drum and Bass/Hardcore/Breakcore fused label in the world - PRSPCT, takes no shit! Be it completely obliterating a crowd with his notorious 3 - 4 deck DJ sets showcasing his labels outstanding productions or performing alongside Limewax and Bong Ra as the front man for 'The Hard Way', Thrasher takes the stage, owns it, and leaves everyone in the room on their knees begging for more after experiencing the absolute life-altering destruction that his performances have to offer.
Gareth De Wijk is well known for his 'fuck-the-system' attitude derived from a childhood completely consumed by the unrelenting Punk and Hardcore scenes that he surrounded himself with. From the age of 14, his passion for music had already taken a firm hold on him - he was already recording albums and touring the world during those tender teenage years, founding his now iconic performances. After exploring what several scenes had to offer throughout his life and performing nonstop across the globe on some of the world's biggest stages, he discovered that the hard electronic music scene offered what he had been searching for, a place where he could merge his heavy Punk vs. Hardcore influence into something that would take the world by storm - his record label, the infamous PRSPCT Records.
Thrasher's success from label owner to artist, has exposed him to non-stop, jaw-dropping opportunity, like being bad ass enough to share the stage with legendary artists like The Prodigy and Nine Inch Nails. If you need a performing artist that can do everything from over filling the dance floor with raging Hardcore psychopaths to turning the crowd into a mosh-pitting blood bath, then Thrasher is undoubtedly your man.
We hope you're ready for carnage, dare to see what he's made of:
Thrasher's PRSPCT PDCST016
https://soundcloud.com/prspct-recordings/prspct-pdcst-16-by-thrasher
Thrasher´s PRSPCT PDCST022
https://soundcloud.com/prspct-recordings/prspct-pdcst-021-by-thrasher-drum-bass-mega-mix
The Hard Way's official video for 'Total Fucking Nihilism'
https://www.youtube.com/watch?v=gchls_QwUt4
Artist page:
FACEBOOK.COM/PRSPCTRECORDINGS - FACEBOOK.COM/THRASHER
PRSPCT record Label:
PRSPCT.NL
M-PROJECT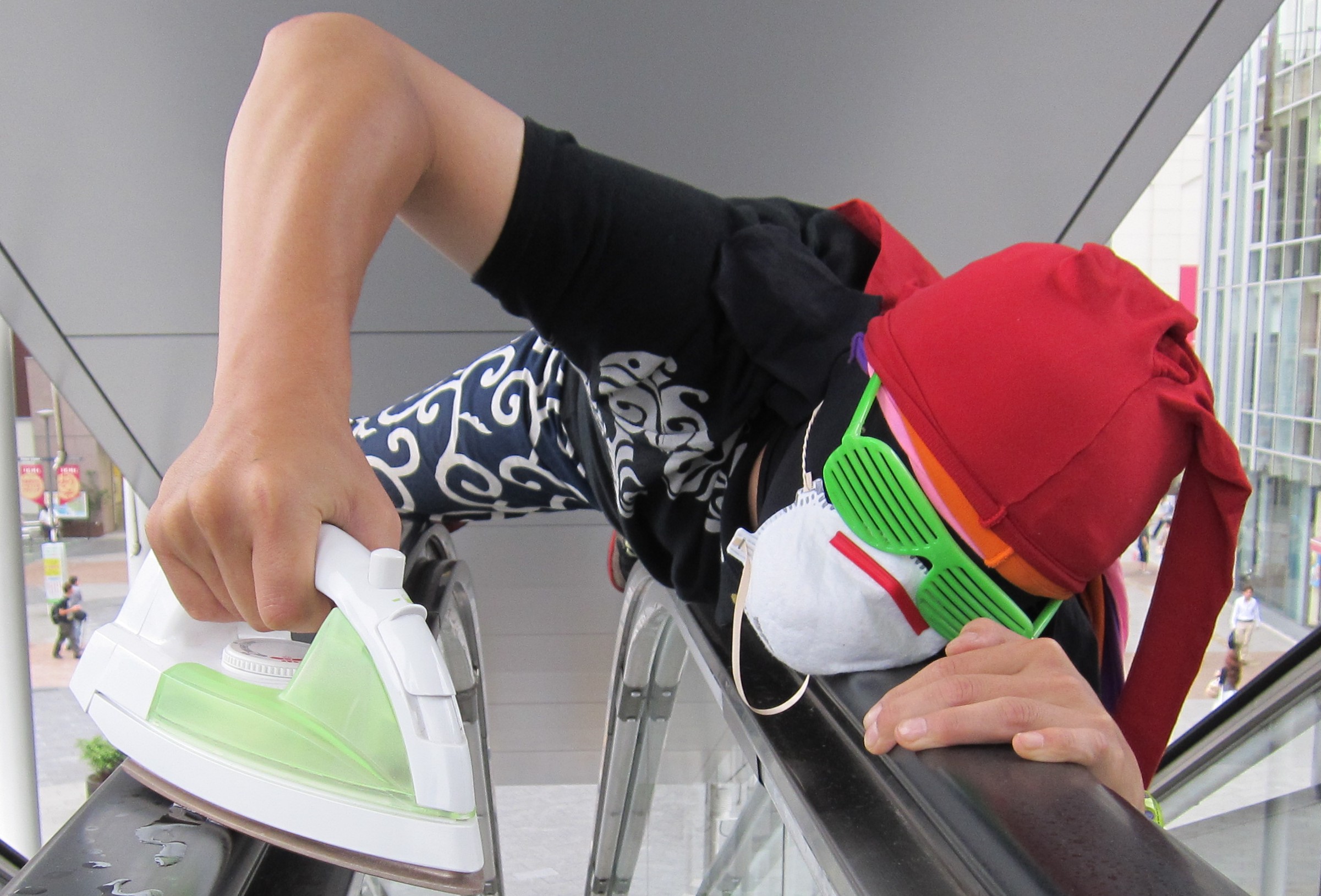 A masked DJ / producer who began activities from 2000 with the aim of spreading Spanish hardcore techno "MAKINA (Makina)".
Honorable hardcore sound and chaotic live performances incorporating various music genres are evaluated, and organizing and guest appearances at major domestic parties are increased. Starting with the appearance at the biggest animation festival "ANIME CENTRAL" in the middle of 2007 in America, the biggest animation festival in North America "ANIME EXPO", the festival of hard core DJ "HTID USA", "We Are Hardcore: History Of Hardcore Part 2 "," Horizon "etc. Every year the invitation to the festival is not interrupted every year, and the collaboration and exchange with the top DJ such as Darren Styles, Scott Brown, Joey Riot, Dougal, DJ Kurt, Alex Prospect, Radium etc continue.
Actively covered not only DJ but also truck production, we operated 4 labels including 'MOB SQUAD TOKYO' and 'TERRAFORM MUSIC'. Activities in a wide range of songs / remixes to various compilation CDs, mastering / mixing work, music provision from "beatmania IIDX" to games. In 2013, MAKINA released the compilation CD "MAKINALION VOL.1" from MAKINA's main label · Spain's biggest label "BIT MUSIC".
Starting production of sub genre "Powerstomp" of UK Hardcore from 2014. After releasing from numerous UK Hardcore labels such as "Scarred Digital" "Justice Hardcore" "Contagious Records", it becomes the first Japanese artist to become a Japanese first at the top label "Lethal Theory" of the UKHC scene.

https://soundcloud.com/m-project_suzumoto
https://www.facebook.com/mproject.jpn/
https://twitter.com/mproject
DJ BRISK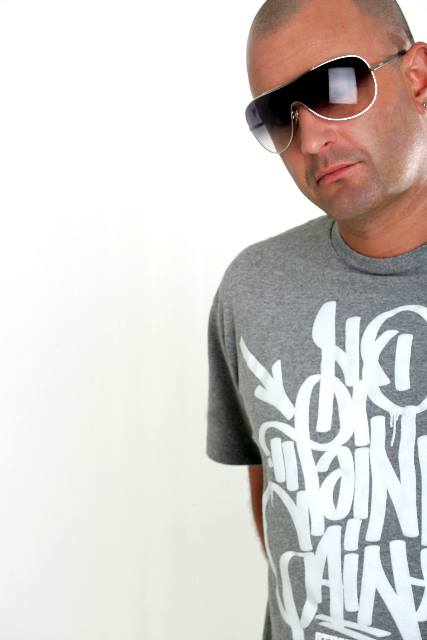 is a name synonymous with the dance scene; whether it's as the hardcore legend or as one half of the infamous Stimulant DJs, he is known to the old skool raver and the present day clubber. His musical commitments take him all over the UK and throughout Europe, as well as across the continents to Japan, Canada, America and Australia. 2009 saw Brisk take out the "Best Hardcore Techno DJ" at the prestigious Hardcore Heaven awards. A perfectionist on the mixer, Brisk blends exclusive and unique tunes at a rapid rate, keeping the ravers pinned to the floor. He is a DJ in every sense of the word, jamming, improvising, creating and delivering his music with technical excellence to his loyal and adoring audiences. His uncompromised style makes him the raver's DJ, educating them with the experience, knowledge and passion that is unique to Brisk - a master of turntablism, never missing a beat and never conforming!
Brisk started in an era where there was only one style of dance music; rave music, from which all forms of dance have now transpired in one-way or another. His love affair began in 1987, first gracing the decks in a professional capacity at the tender age of 15 at the Rhino Club, Southampton. After years of practice and nurturing his technique and passion, Brisk went on to hold the honourable title of resident at the infamous Club Kinetic. Since then his unquestionable and duly worshipped talents have cultivated him into the pillar of hardcore that he now is.
As he continues his DJ dominance, he is one of the busiest DJs of today, moonlighting from DJ Brisk the hardcore God to the hard dance heavy weight, Stimulant DJs, each weekend he dons the decks and commands the dance floors, whether it be Manchester or Melbourne, London or LA, 150 or 20,000 people, this is one DJ that provides the people with their hard earned weekend escape and good solid dose of dance fuelled serenity.

https://www.facebook.com/djbriskfanpage/
DETEST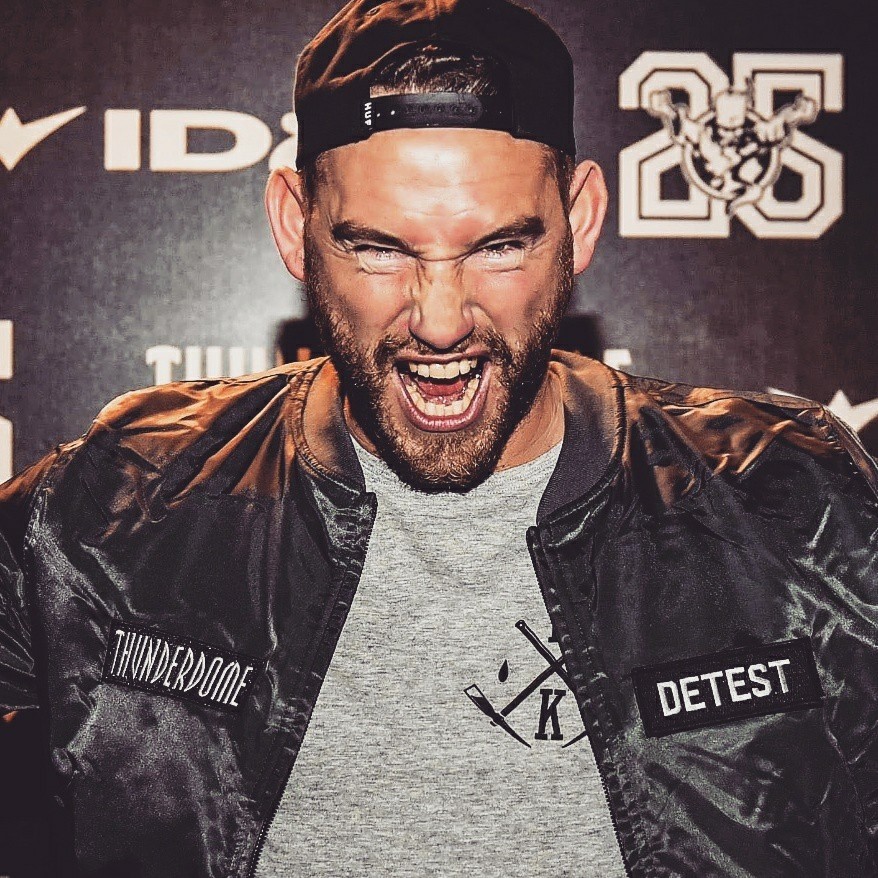 Hardcore Producer Dj from Germany since 2004.
my music has a big range from Industrial, Crossbreed over Breaks to Uptempo.
Sometimes dark sometimes full of "GOOD VIBRATIONS".
Already released countless tracks on many big labels from STrike Records, Deathchant, Rebelscum,
Footworxx, Brutale, PRPSCT and many more. Over 20 vinyl releases and 2 double vinyl LPs...
played already gigs worldwide and all big festivals of the hardcore scene (Dominator, Defqon1, Masters of Hardcore,
Decibel, Quontinent, Ground Zero, Q BAse, Hardshock....)
and above ( Tomorrowland, PRPSCT XL, Bangface Weekender, Boomtown....)
Im damn hungry for the future gigs producing new track crossing lines others are too afraid to go.
FULL FORCE
SEE YA SYDNEY!!!

https://www.facebook.com/Detest83/?ref=br_rs
REDOGRE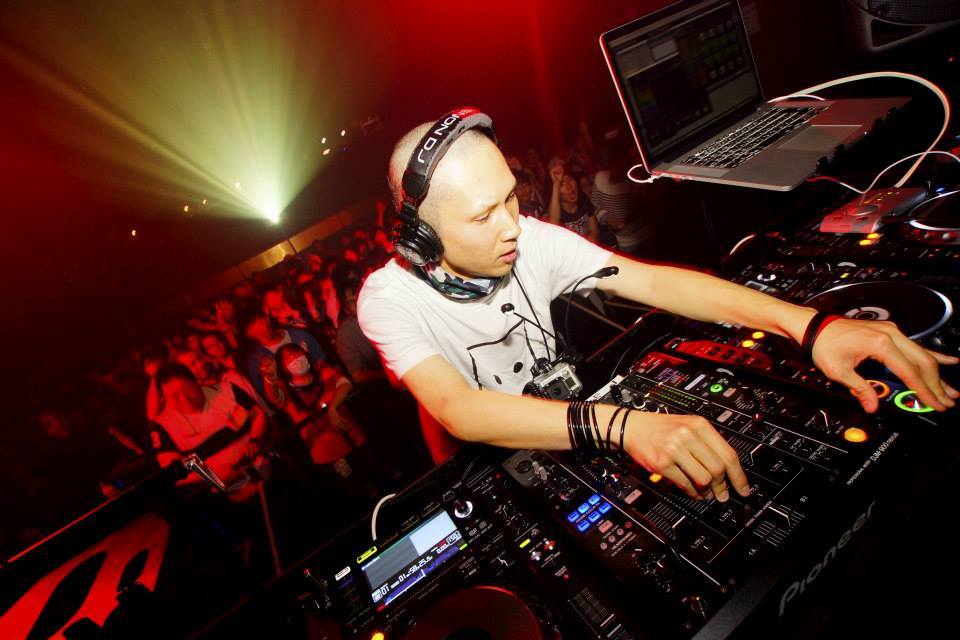 represents his own unique sounds of Terrorcore / Speedcore and is a producer from Tokyo in Japan.
Knowing the existence of dance music that is too fast for tempo, he has got it covered!
His feed back and influence from the scene to his tracks and that he plays with his live set at various Japanese parties is something to be amazed by with his outstanding performances.
He has released many tracks on labels such as
"Sketchup! Recordings"
"Psycho Filth Records"
"FREAKIN WORKS"
and many more.
He also made a remix for ROTTERDAM TERROR CORPS 20th anniversary album.
He always overwhelms the dance floor with a fast rhythm,
is one of the artists continuing to keep the hardcore sounds in the dance music scene.
Check him out here!
https://www.hardtunes.com/artists/redogre
https://soundcloud.com/RedOgre
SUPPORTED BY:
-JTS
-sc@r
-Dave PSI
-Mistortion
-Kader
-Jawcep
-Napoleon
-Mutilate DJs
-Mantello
-Trireme
-Scatterlie
-Havoc
-Jose
-Comrade
MC Riddle
Hardcore || Industrial || Speedcore ||UK Hardcore || Frenchcore || Up Tempo

Official merchandise will also be available on the night!


All of which will be delivered for a low cost of $50!!!