Description
CSIRO's Data61 and Ribit invites you to 'Shine & Rise' - our bright and buzzy speed-mentoring breakfast on International Women's Day to connect tertiary women students to inspirational innovation leaders.
We're excited to announce that Dr Cathy Foley, CSIRO's Chief Scientist, will be our keynote speaker and join us during our annual breakfast event.
What's in it for employers:
Do you remember your first role model, mentor or professional inspiration? Here's a chance to be that person for a STEAM student embarking on their first career steps and pay it forward. In exchange for 2hrs of your time, you'll get the chance to give back and potentially identify any early stars for your own business!
The format is 'speed mentoring' - it's a fun and relaxed format in a supportive environment.
What's in it for students:
Our annual Shine & Rise event on International Women's Day is the ideal opportunity to find a mentor to guide your personal development and find your career path. You will have the opportunity to be 'speed-mentored' by a senior industry leaders across science & technology, business, marketing, creative design and the startup community.
Join us for an empowering networking session and meet a magnificent mentor who can help guide your way.
---
Event Schedule:
7:00AM Doors open, check-in, croissants, fruit, coffee & smoothies!
7:30AM Welcome & Speeches:
MC & Host, Liz Jakubowski, Director, Ribit.net
Keynote, Dr Cathy Foley, Chief Scientist, CSIRO
Guest Speaker, Liz Mckenzie, Head of PR, Canva
7:55AM Speed-mentoring explained
8:00AM 10 rounds x 6 mins mentor >< student sessions
9:00AM Wrap up, thanks!
9:05AM Event ends
---
Our incredible speakers:
Keynote:
Dr Cathy Foley, Chief Scientist
Dr Cathy Foley is the Chief Scientist for the CSIRO. Dr Foley is a highly regarded physicist and science leader, who has worked with superconductors and advanced materials transformations. She is known for her interests in physics, science education, women in science, science in the media and nuclear disarmament.
Dr Foley has won many medals and prizes including the Telstra Women's Business Award for Innovation, NSW Premier's Women of the Year, the Eureka Price and is a Fellow of the Academy of Technological Sciences and Engineering (ATSE).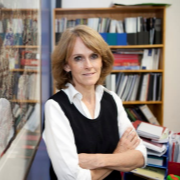 Guest Speaker:
Liz McKenzie, Head of PR and Communications at Canva
Liz is an outstanding leader who heads Communications for the amazing global design platform Canva – whose head office is in Sydney. In less than 5 years, Canva has developed a user base across 190 countries who have created over 1 billion designs, and now supports staff of 500+ people.
Prior to joining Canva, Liz worked in comms roles at CSIRO's Data61 and at Red Agency, Ogilvy PR, Recognition PR and Edelman. At Red, Liz was part of the senior team which led the agency to be named by Public Relations Institute of Australia as the PR Agency of the year (2014) and won a further 25+ campaign awards at both international and national award shows. She also managed the first Australian PR campaign to win a Cannes Lion.
Liz has done PR for Microsoft, Google, SuccessFactors (an SAP company), Capgemini, AT&T, Fairfax Digital and Indiegogo.
She also believes in making a difference, contributing to several comms campaigns for NFPs including the Australian Literacy and Numeracy Foundation, WWF, One Young World and the Sony Foundation.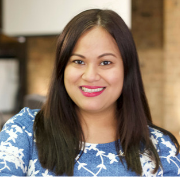 Further speakers will be announced here shortly.

---
Join us for an empowering networking session and celebrate women leaders past, present and future.