Description
S.H.I.N.E.
*Spirit * Heart * Inspire * Nourish * Express
Celebrating Mothers & Daughters
Creating space to be ourselves, together.
---
A full day retreat in the lush Dandenong Ranges in the sacred space of Kumbada studio.
Your day will include:
Grounding & connecting through sound meditation.

Mindfulness and dream-board creation.

Cultivating wellbeing and nutritional consciouness.

Creative expression through the craft of doll weaving.

Fully catered lunch provided.

Take home gifts
Bring an open heart and curious spirit to this magical event to receive the gifts on offer.
All tickets cover FULL access to all activities including lunch and all creative materials supplied.
All this for just $177 for both you & your daughter. Extra daughter $27.
---
Line Up - Meet the facilitators
Sacred Sound Journey with Saskia ~ taking you on a journey of self discovery.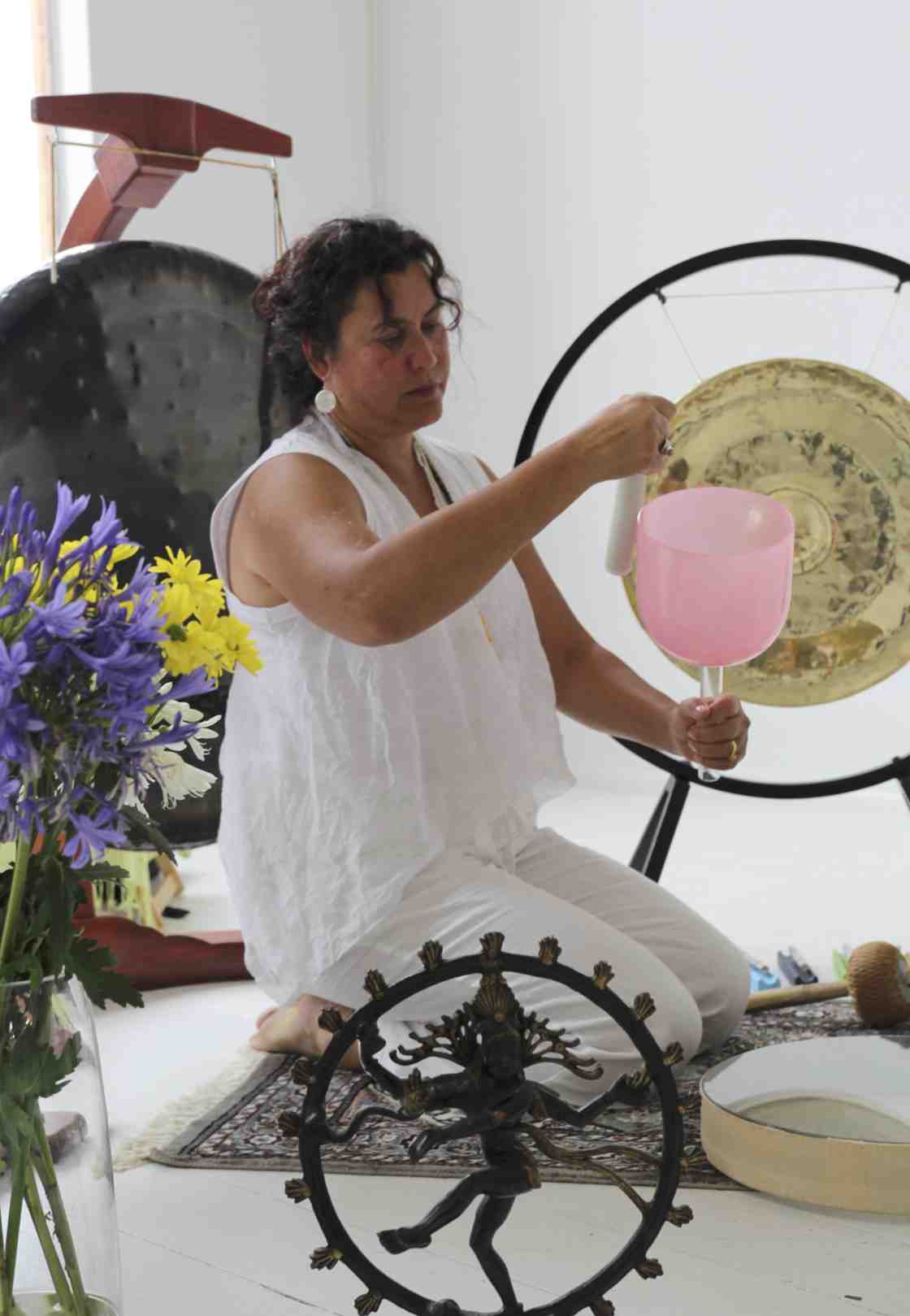 Saskia was born in Jakarta, Indonesia, Father Indonesian and mother Dutch, migrating to Australia at the age of 4 with her 3 brothers and sister. A Mother of 2 adult daughters.
Saskia discovered Kundalini Yoga over 13 years ago, and it has been her regular practicing yoga since . Saskia's passion for the yoga lead to become a teacher, to spread the benefits and power of Kundalini Yoga in changing your life to live in conscious awareness.
Introduced to the gong during teacher training, Saskia immediately had an affinity to it, the love of the gong has taken her to study with renowned Gong Master and author Mehtab Benton.
As her passion grew in the Art of sound so did her collection of different scared sound instruments.
Realizing the healing power of sound and it's ability to heal not only on the physical level but all aspects of your being, your emotional body, mind, energetic body and your soul, Saskia embarked in holding Gong Baths at Kangaroo Ground 3 years ago and now also hold group 'Sacred Sound Journey.'
Through the experience of sound and vibration you have the opportunity to open your connection to your inner wisdom, healing old wounds, letting go of what does not serve you. Altering your state of consciousness, creating a deep state of relaxation, facilitating the movement of 'Prana' your Chi, your life force, taking you on a journey of deep relaxation where healing can begin.
Saskia plays her instruments and uses her voice intuitively, sensing what is needed within the group and surrounding them by the mesmerising resonance of the sacred instruments:
Neptune, Earth Creation and Wind Gongs, Pure Angelic tones from my Harmonic Whirlies, Crystal and Tibetan Singing bowls, Shamanic Drum, Native American Flute, Voice, Chimes and much more.
"I hold a space that is safe , nurturing , kind , loving ,calm, uplifting and supportive. I love this work , it has become a passion and I always approach this practice with love and gratitude."
Charlott Kisvarda from Charlott K Coaching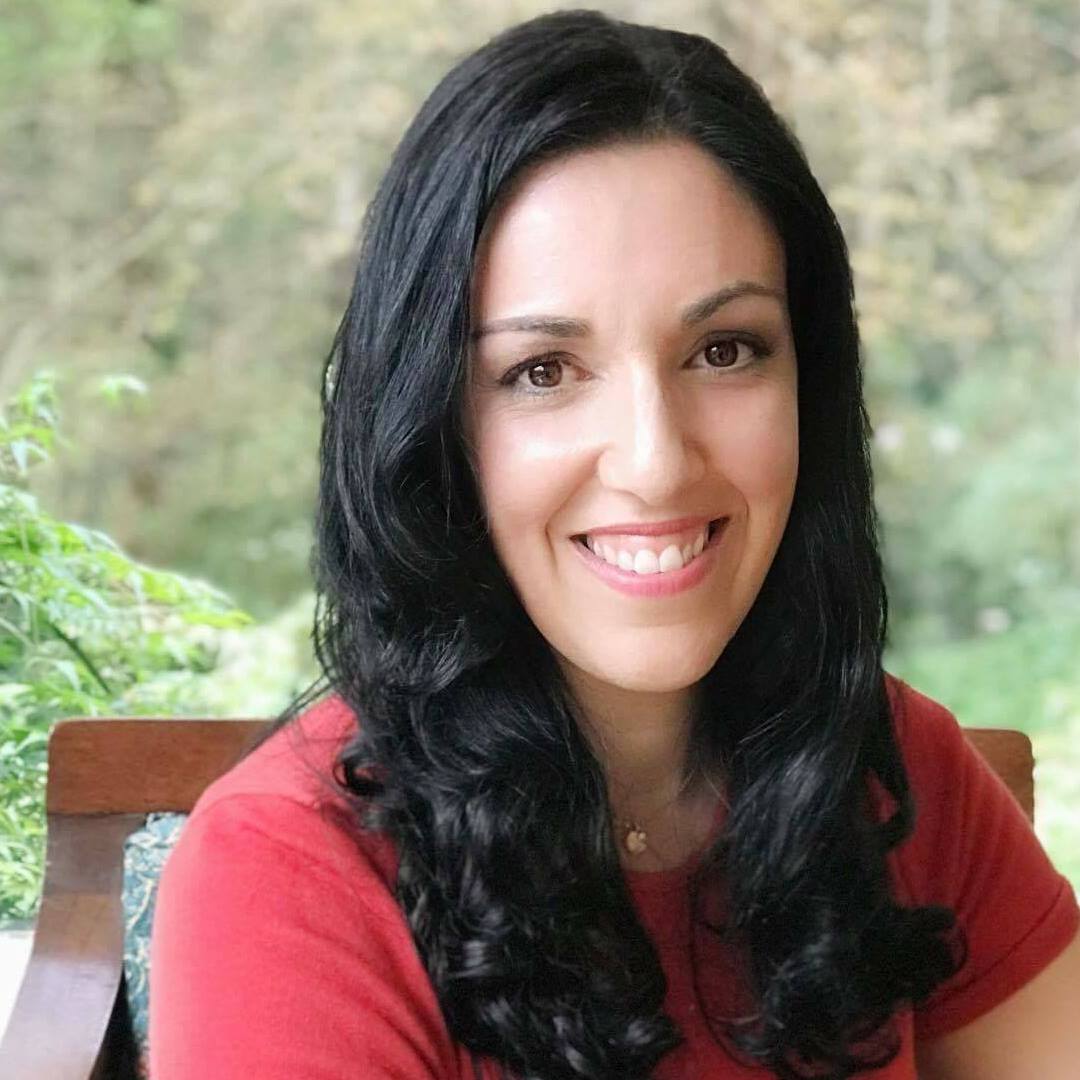 Charlott is passionate about Mindfulness, Wellbeing and Leadership; mostly Charlott loves to inspire and empower women & girls to live a fulfilled life in harmony.
With a warm, compassionate and authentic style to mindfulness, Charlott will provide a non-judgmental and creative space for you to grow.
Charlott has over 20 years experience in personal improvement.
As a trained Professional Coach and Behavioural Analyst, Charlott is trained in new Coaching Methodologies such as NLP, DISC & Meta Dynamics™.
Charlott is a Certified Practitioner in Deep State Re-patterning™, a proven technique that will guide you through old limiting beliefs and stuck states, so that you can clear any blockages that may be preventing you from moving forward and achieving your highest potential.
Charlott's dream-board offering will inspire you with deep insights, and fresh perspectives. You'll leave with a real sense of purpose and renewed confidence; a clear vision of what your heart truly desires.
Shauna King - Seeds of Life Project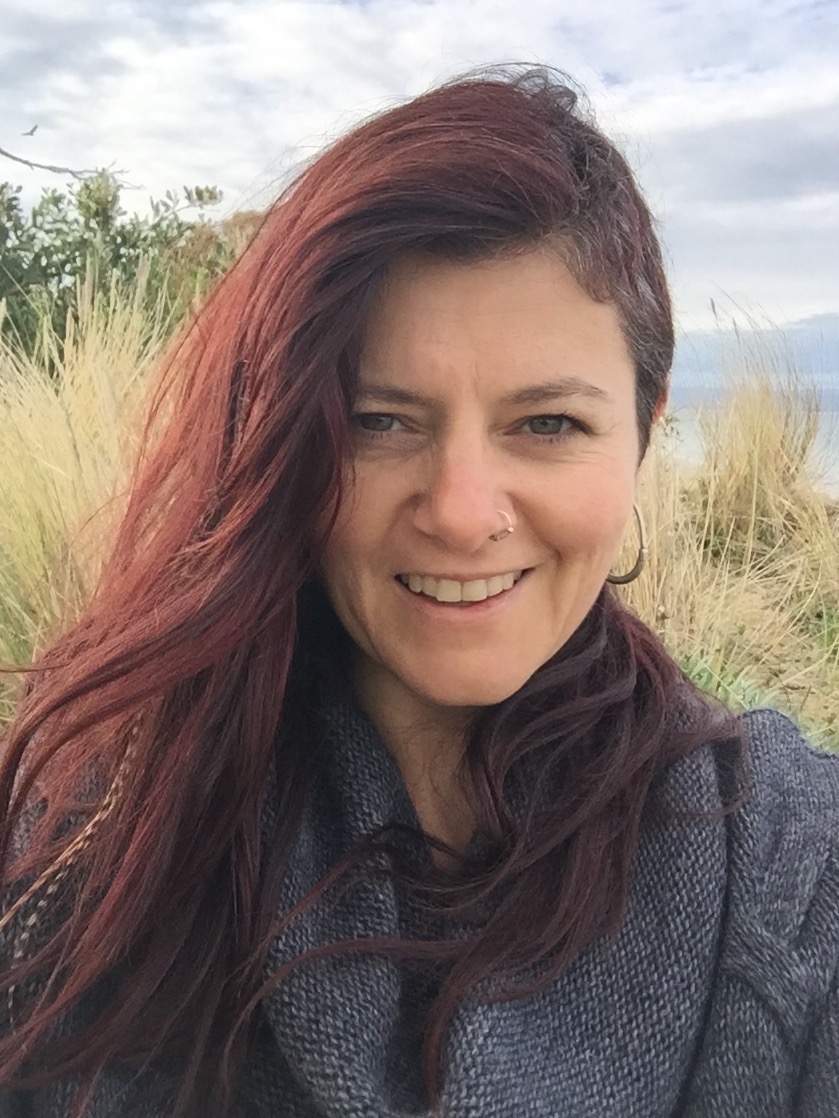 Shauna is a Master Community Nutritionist, passionately empowering deeper, holistic relationships with food so that we may thrive in health and well being physically, emotionally and spiritually.
With beginnings in Pediatric Nursing, complemented by extensive studies in the sciences of Naturopathy, in 2016 Shauna completed a Masters Degree in Human Nutrition. These professional and academic journeys coupled with a profound awareness in the value of self nourishment have gifted Shauna with an authentic passion in her offerings as a Nutritional Therapist.
With over 20 years experience in holistic health, wellbeing, education and advocacy, Shauna is committed to cultivating nutritionally conscious communities. Realigning our relationships with food as one of the highest actions of self love and nurture one can gift both themselves and each other.
Explore and discover ways to harvest your daughter's and your own health and wellbeing through nutrition and self nourishment.
"Let food be thy medicine and medicine be thy food"...Hippocrates
Maraki Hau - Wairua Dolls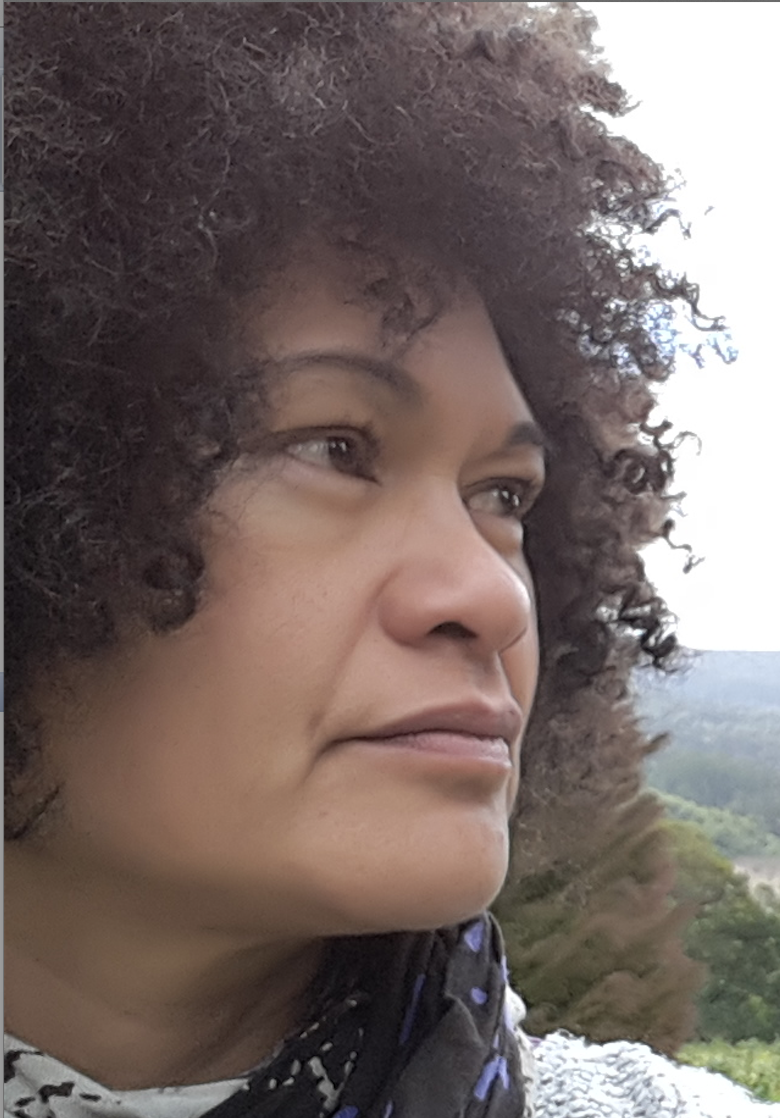 Maraki is New Zealand born of Maori descent.
After completing her Bachelor of Communications she moved to Melbourne to pursue career opportunities.
Maraki has 15 years of successful experience in the corporate sector with expertise in strategic procurement.
Before too long at the age of 40, Maraki married her partner, became a mother of two young children, gained a mortgage with no idea of how this happened, it was a blur. This hectic journey led Maraki to burnout yet beautifully unearthed her path to creativity.
Emboding and inspired by Julia Cameron's book 'The Artists Way', Maraki realigned herself to her childhood dreams of living creatively, and further pursued studies within a Diploma in Art Therapy.
With a passion to inspire women to nurture their inner child and tap into their creative flow as a way of expressing and awakening the dreams of days gone by.
Maraki is strongly connected to her Maori ancestral culture and tradition.
Motherless at the age of 7 and raised by community, Maraki deeply values the importance of connection to our feminine energy, mothers and their stories.
Workshop facilitator for various creative and woman's community projects and gatherings

Team member of our local primary school's indigenous and cultural community projects planning and grants committee

Provide mentoring support within local community groups

Regular workshops in Dandenong Ranges, schools.
Maraki's offering for the day retreat includes the use of needle, pure wool, gemstones, plant medicine and essential oils to create your own 'Kaitiaki' (also known as healing / spirit doll).
A vessel of love and intention that holds your medicine of hope and inspiration.
FAQs
Are there ID or minimum age requirements to enter the event?
The recommended age is 8 years old to 16 years old for girls attending.
Children must be accompanied by an adult.
What are my transport/parking options for getting to and from the event?
Parking available onsite. Public Transport door to door drop off.
What can I bring into the event?
Everything will be provided, please bring an open heart and curious spirit.
How can I contact the organiser with any questions?
shauna@seedsoflifeproject.com.au
What's the refund policy?
No refund - transferable only prior to event.