Shifting the Balance: cultural diversity in leadership within the Australia...
Description
Please join us as we launch our groundbreaking report: Shifting the Balance: cultural diversity in leadership within Australia's arts, screen and creative sectors.
Funded by an Australian Commission for UNESCO grant and led by Diversity Arts Australia in partnership with Western Sydney University (WSU) and BYP Group, this is the first research of its kind to put a clear figure on what cultural and linguistic diversity—or lack thereof—looks like in the creative sector at the leadership level.
This report responds to a gap in knowledge, measuring cultural and linguistic diversity amongst the leadership of 200 of Australia's leading arts, cultural and screen organisations, funding agencies and award judges, including the board members and executive staff.

The focus on leadership is where this diversity matters most—impacting decision making, influencing priorities, setting agendas, gatekeeping and shaping organisational culture. And the results are stunning: just over half of the organisations surveyed had no culturally and/or linguistically diverse representation amongst their board members, award panels and/or executives. CALD Australians are under-represented in every art practice area of Australia's significant arts, screen and creative companies and organisations.
Launched by: Beverley Wang (ABC Radio National Presenter "Stop Everything!" and "It's not a Race")
Welcome to Country from Aunty Diane Kerr.
Artists, arts leaders and activists will give short responses to the report, including: Rohini Kappadath, General Manager, Immigration Museum; Jane Crawley, Director of Arts Investment, Creative Victoria; Tim Lo Surdo, Founder and National Organiser, Democracy in Colour; Jackie Bailey, Principal, BYP Group, and Gemma Mahadeo, Writer and Performer.
MASTERCLASS. This launch will be followed by a Fair Play masterclass (1-4pm) "How to diversify your leadership in the creative sector". Led by training, educator and writer Dr Paula Abood, the workshop take a hands on approach to ways that you can diversify your own organisational cultures and activate change. Limited places available, and filling fast! Fair Play receives funding from Creative Victoria.
More info and to book for the workshop, please visit our website: http://diversityarts.org.au/events/
Event partner: Abbotsford Convent.
---
Speaker Bio's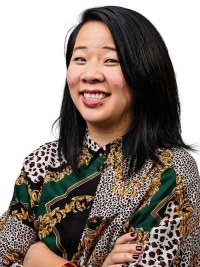 Beverley Wang is a journalist, producer and podcaster who is allergic to being bored. She's the creator and presenter of It's Not A Race, the ground-breaking podcast that has been recognised for opening up new conversations on race and identity in Australia and beyond.
Beverley's done her time as a serious journalist, working her way up from editorial assistant, to news reporter, to producer and executive producer for newspapers, The Associated Press and the ABC, and is thrilled to have the opportunity to dive deep into pop culture for RN with Stop Everything! They said it couldn't be done, but she's finally putting her honours arts degree in cinema studies and semiotics to practical use.
Born and raised in Canada, Beverley moved to Australia in 2009 after stints living, working and studying in Japan, the United States and Taiwan. In addition to the BA from the University of Toronto, she holds a master's degree in journalism from New York University.
FAQs
This event will be Auslan interpreted.
What are my transport/parking options for getting to and from the event?
Transport and parking options are available here: https://abbotsfordconvent.com.au/visit/visitor-information
New Visitor to The Convent?
If you are new to the Convent please download their visitor app to help you find the venue, parking and navigate on the day, abbotsfordconvent.com.au/visit/app
Accessibility
The venue is wheelchair accessible. If you have specific accessibility requirements, please email Diversity Arts at info@diversityarts.org.au
Site accessibility information: https://abbotsfordconvent.com.au/visit/universal-access