For: Australian Teaching and Participatory Artists working with children and the organisations that support them.
About this Event
Hosted by Art Gallery of WA.
How can we engage with Aboriginal culture, knowledges, histories and arts practice through mark-making and storytelling? How can we teach, with our feet consciously on the lands we are living and working with. How and what do we, as artists, challenge stereotypes?
"When asked if I could come in and teach students how to make Aboriginal art, my answer - straight up - is: No! When the awkward silence runs its course, I'm sometimes forced to ask:
"Would you like to know why?" My Bardi mob don't make pretty dots, we're a saltwater peoples so desert animal tracks aren't really appropriate and those symbols you get as 'education packages' via Google, have nothing to do with how my mob share our stories!
"In fact, those packs have very little to do with how most Aboriginal and Islander people share their stories today and perhaps, we should be talking about why!"
Ron will draw links from his experience as an Aboriginal Artist to a broader contemporary practice and ask us to reflect on our own stories and consider how we too, as contemporary artists, are misunderstood and how we each challenge this.
 // Please note: there are funds to support access for this event (such as AUSLAN, audio description & other). Please email alex@maybetogether.com.au to organise by Friday 4th Dec // 
//BIO//
Ron Bradfield Jnr is a saltwater man from Bardi Country, north of Broome but grew up in Geraldton, Western Australia! He now calls Whadjuk Boodjar (Perth) his home. As the CYO (Chief Yarning Officer) of Yarns R Us; Ron facilitates cultural conversations across all levels of our communities, helping Australians to revisit and explore their own personal stories - so as to better consider their own connections to this place - their home! Ron is also a storyteller and a maker of things; he has worked in and around the arts across remote, regional and metropolitan Western Australia for 15 years - often supporting the development of artists - as they explore the ways in which they can grow and share their creative practices.
Photo Transcription: A man of Aboriginal appearance with a white and black beard sits and smiles at the camera. He is outdoors with a natural rock landscape and native grass. He is wearing a black hat & a bright purple shirt with patterns. (Ron is known for his colourful shirts!)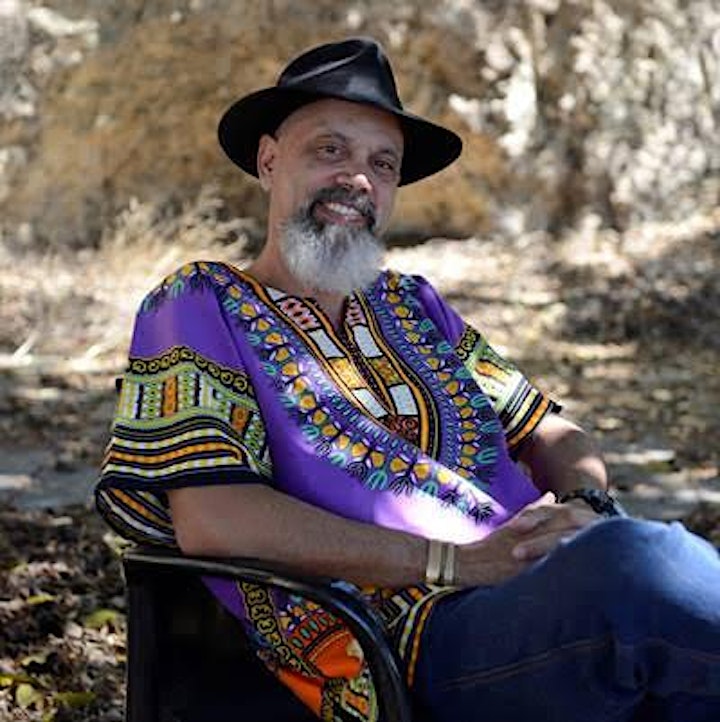 // WHAT IS SHIFTING AND STIRRING? //
It's the paradigm we've been yearning for.
To try things. To experiment.
To share ideas and perspectives.
To connect. To energise. To support.
To not know.
To nourish.
To locate relevance.
To talk about things only recently learned.
To figure things out.
Together.
// Overview //
After a pilot season earlier this year, ArtPlay, ArTELIER, Sydney Opera House, Art Gallery of WA with Carclew & Queensland Performing Arts Centre bring you Season 2.
We are collectively investing in presenting a series of online sessions for the artists and industry we work with. This is in a spirit of finding a space to connect and share in this evolving landscape and across the many lands we exist upon - Noongar boodja to Wurundjeri to Kaurna & beyond.
Each session :
- is artist-led & involves sharing what we are currently working on including the challenges, discoveries & failures.
- offers provocation and facilitated discussion.
- involves active participation and invites you to consider your own practice and programming.
// WHAT TIME IS THE EVENT? //
NSW/VIC/ACT/Tas: noon to 2pm ADST
SA: 11.30am - 1.30pm ACST
QLD: 11am to 1pm AEST
WA: 9am - 11am AWST