Description
She Makes is Australia's Premier Maker fest specifically designed for women! All She Makes tickets will include catering, because you can't make things when you're hangry.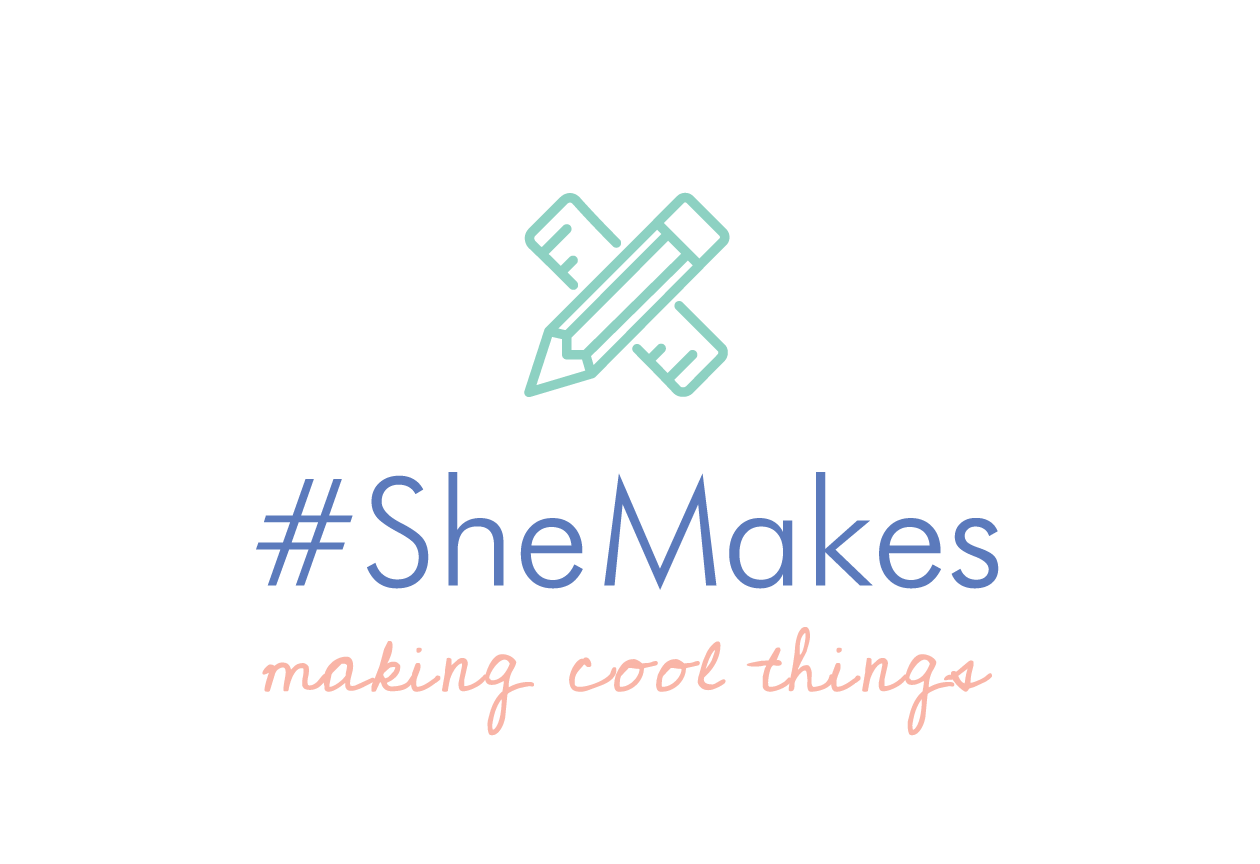 Join us on September 10 at General Assembly Melbourne for She Makes, a one day event where we look at what it means to make in the digital age. We will explore how technology is disrupting industry like 3D printing and digital fabrication. (For example 3D printed jewelry and costumes).
She Makes is a new experience designed to connect makers of all types — whatever industry you are in! Come along to meet, inspire, encourage each other and change the way we make.
There will be panel discussions with some industry experts and we will have presentations from some amazing speakers involved in 3D printing and maker startups with general hacking and making throughout the day.
All consumables such as the 3D printing workshops are covered in the ticket price.

She Makes - make the things! ticket
Learn about 3D design and making your printable stuff, engage with interactive displays and art, hear from guest speakers and use the 3D printers we have on site to fabricate your design to take home.
We will also have some samples of 3D printed jewellery including those printing in metals, you can then use your models to order through various third parties that can print your designs in metals like gold and silver.
* Bring a laptop (either mac or pc is fine) to get started and learn more about the software used in 3D printing. It is possible to use design software on a tablet but we will highly recommend a computer with a mouse to make it easier.
Build or Fix my 3D Printer! ticket
This workshop is designed for those with a 3D printer kit or maybe an already assembled 3D printer they are having trouble using. You can bring it in and we will help you put it together or try to debug your problems and get it working. There are no guarantees we can get everything to work (sometimes things are just broken) but if just some simple tweaking is required, which it often is, we can help get you up and running in this workshop.
If you want to purchase a printer kit, we will recommend some of our favourites during this session.
Wearables workshop - make awesome! and advanced awesome! ticket
We will be using lilypad wearable electronic kits to teach you how to assemble and program wearable tech. You will learn to solder and use conductive thread wiring up lights on your own project. If you're in the advanced stream, you'll then learn to program it all to do what you like. All hardware is included in ticket price and you get to keep it when your done. You will need to bring a laptop computer (Mac or PC) to participate in workshops that require programming.
The make awesome is similar to the advanced make awesome, but without the programming, so you don't need a laptop for that session.
Schedule (draft)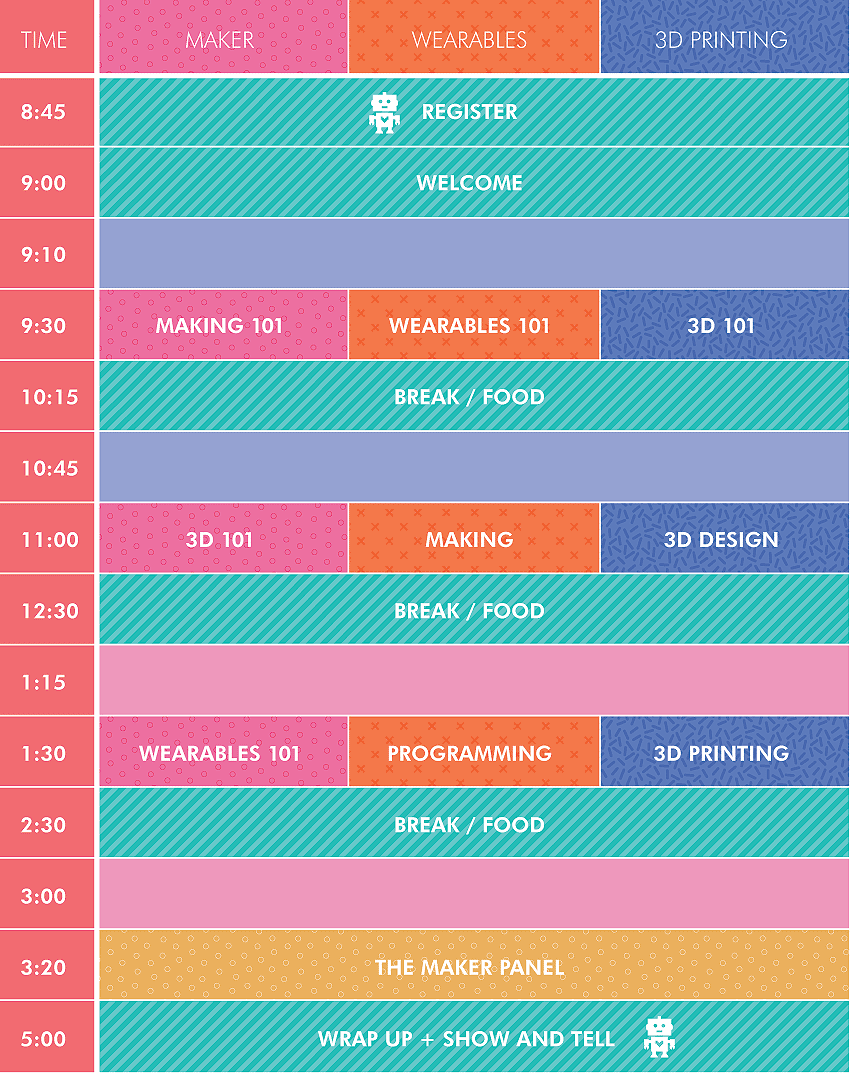 This event will be fully catered for and this is included in your She Makes ticket price. Please contact us if you have any catering requirements.
More information on the main site: http://girlgeekacademy.com/shemakes/

FAQs
What can/can't I bring to the event?
You will need your own laptop computer (Mac or PC) and we highly recommend a mouse for 3D modeling.
Partners