SHEILA GRANGER LIVE! Advanced VGB & Weight Management Practitioner Training

Sunday, 24 April 2016 at 10:00 am

-

Monday, 25 April 2016 at 5:00 pm (AEST)
Event Details
EXCLUSIVELY LIVE IN MELBOURNE!
SHEILA GRANGER
AND CAS WILLOW
Advanced Virtual Gastric Band
and Weight Management
Practitioner Training
10:00am-5:00pm Sunday 24th
and Monday 25th April 2016
Learn advanced skills
and strategies
to help your 'stuck' client
*** PLUS Livestream option ***
Streamed right to your computer, laptop or mobile device anywhere in the world
(with a suitable internet connection, naturally)
Sheila's ONLY face-to-face venue on this trip to Australia
Book by Thursday 31st March and receive $6,064 worth of bonus materials to help you grow your therapy business.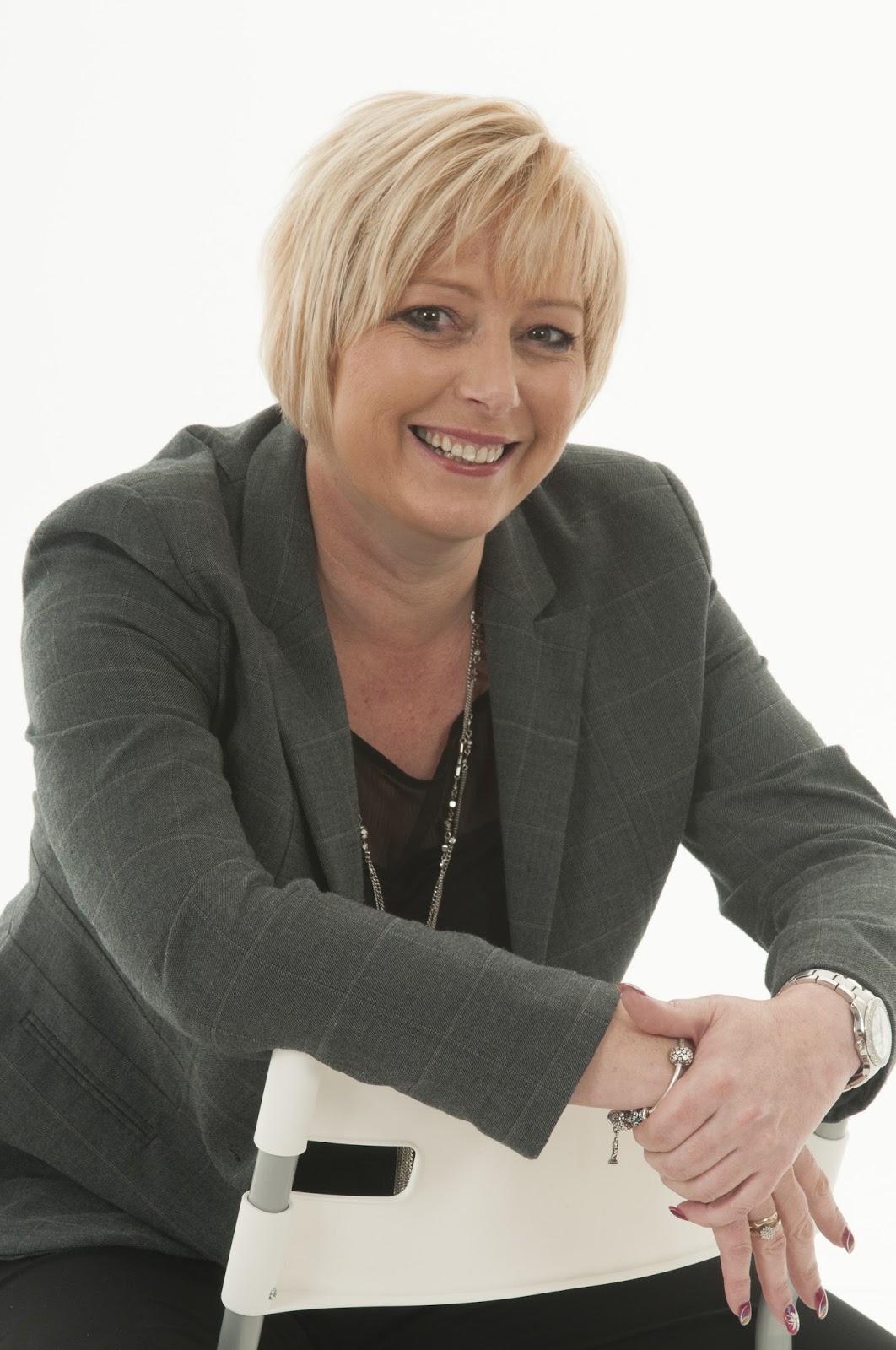 Sheila Granger (above), pioneer of the Virtual Gastric Band...
and Cas Willow (below), teacher and co-creator of "Hey Hey It's Me!"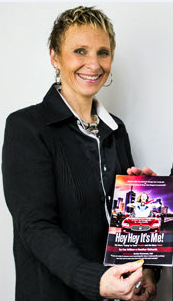 ---
On Sunday 24th and Monday 25th April we are running the first ever advanced weight management class with the best in the business:
Sheila Granger - back in Australia for the first time in three years, Sheila is the creator of the Virtual Gastric Band protocol that has helped hundreds of therapists launch their businesses and get fantastic results with their clients, is back in person in Australia
and
 Cas Willow teacher and co-creator of "Hey Hey It's Me!" Cas has dedicated her career as a therapist, and now is a supervisor of therapists and has assisted many clients with some of the most complex of issues over the past 25 years.
Sheila and Cas have joined forces to deliver a very powerful seminar designed to arm you with an absolute armoury of advanced strategies that can drive powerful change in your weight loss client.
This seminar is for those therapists who have already received Virtual Gastric Band training and are looking for an advanced class.
---
•   Learn directly from the pioneers
•   Uncover core issues quickly and easily
•   Discover and utilise your client's major strengths
•   Learn powerful, motivational interviewing skills
•   Examine the cycle of change and why this really matters
•   Watch and join in with Sheila and Cas's demos
•   Using regression to uncover root causes of emotional eating
Includes a full training manual that you can take away and deliver enhanced and successful weight management sessions immediately.
---
Course includes:
•   Manual of all techniques, protocols, and scripts
•   Client 'take homes' that you can print and give to your client.
•   Client intake forms that uncover the REAL issues.
•   Advanced course certification.
•   Advanced practitioner logo, to use on your website and marketing material.

Gives you instant credibility that you have an advanced skill set, instantly setting you apart from your competition.
---
BONUSES FOR YOU
 When you book by Thursday 31st March you'll also receive:
•   New metaphors training- all Sheila's training updates in a handy manual for you - Value $200 AUD
•   $4800.00 AUD worth of professionally written press releases
Ready to adapt and use in your own marketing - that's worth over six times your investment for the entire 'Virtual Gastric Band' training for these practically Done-For-You press releases alone. Press is one of the most successful media for getting clients through the door.  Sheila uses PR week-in-week-out and it's consistent in getting the phone ringing with new clients.
Rather than scratching your head wondering what your journalists are looking for, here's 10 x Press Releases, ready for you to adapt… All in the format and style journalists like to see.
If you're like me, and you learn by others' creativity these are 'success templates' for getting that media interest in you.
These PRs cover different aspects of your practice, from natural childbirth, weight loss stories, smoking and promotions.
Each would cost  $480 to have them professionally written, and they're yours for FREE with the advanced VGB Training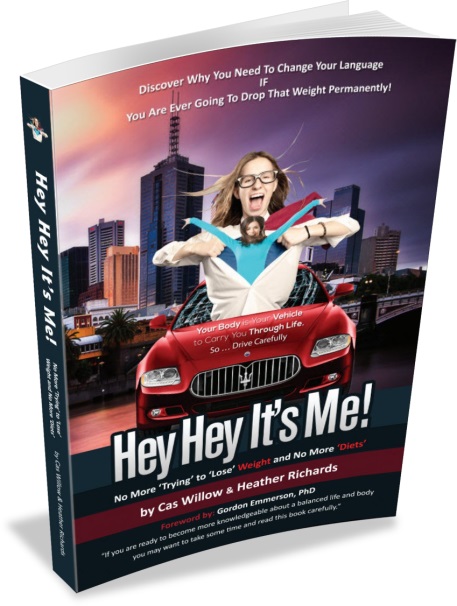 Cop

y of 'Hey Hey It's Me!" book, retail value $39.95

Copy of the 'Hey Hey It's Me!' audio version in MP3 format, value $25

Therapist's self-care kit, value $200
---
Don't worry if you can't make it to Melbourne, we are also streaming the full training seminar session live over the internet, so you can take part anywhere in the world. Just click on the LIVESTREAM ticket when you book.
 And whether you're attending in Melbourne or via the worldwide web, don't miss out - book before midnight 31st March 2016 to secure your FREE Bonuses.
---
What they're saying...

Here are just a few of the many, many testimonials from therapists who have taken the training……….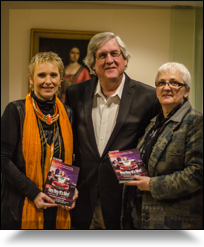 Dr Michael Yapko (above), with the co-authors of "Hey Hey It's Me!" Cas Willow and Heather Richards
"Hey Hey It's Me" provides the kind of emotional support and sensible advice that can make the difficult challenge of losing weight and keeping it off easier. Willow and Richards also provide activities to help build the necessary mindset, and these provide an especially good foundation for redefining one's relationship with food and one's body in healthier directions. - Michael D. Yapko, Ph.D., Clinical Psychologist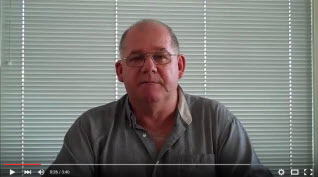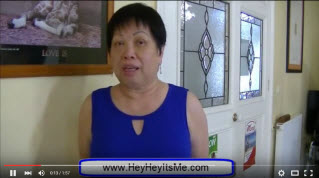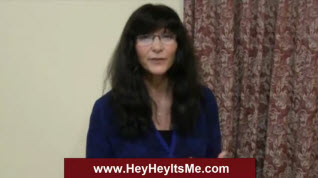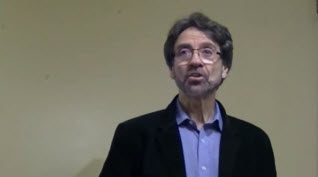 "Half of my Business"
Thank you and thank you so much for the teaching of the virtual gastric lap band it is indeed half of my business and I love working with people with it. I have helped so many people achieve amazing weight loss and results for a better life.  I can't thank you enough. Best course that I have ever done - Terrie Popper, Clinical Hypnotherapist, Australia
"I've Gone From Having 10 Enquiries A Week To 100 In One Day"
It's very pleasing to know that the men and women of NZ now know there's an alternative to surgery and the drudgery of dieting. I've gone from having 10 enquiries a week to 100 in one day! I can't thank Sheila enough for her support, guidance and ongoing enthusiasm. - Avril Carpenter, New Zealand
 "Over 400 Clients – The Response Has Been Phenomenal"
Before Sheila's training we were contemplating a career change. The combined weight loss of our clients so far is 1,680 kilos. The VGB program has helped our business grow. Before Sheila's training, we were contemplating a career change into another business; however the response has been phenomenal, and has enabled us to continue with our passion of helping people through hypnotherapy, a modality which we both love. - Angelo & Susan Sette, Australia
"People Love It! It Works!!"
End of April I did your course by Rob de Groof in Belgium. I started soon after with the Gastric Band. And it is a huge success!!! First, people love it!! Second and best: it works! - Martin Craanen, Ubbena, Netherlands
When & Where

44 Station Rd

Cheltenham, VIC 3192
Australia

Sunday, 24 April 2016 at 10:00 am

-

Monday, 25 April 2016 at 5:00 pm (AEST)
Add to my calendar
Organiser
Come and join us for one-off events, continuing professional development, seminars and workshops on all aspects of building your hypnotherapy business.