TEDx Style Talks by SHE Talks Six women, each with a very different topic...
About this event
TEDx Style Talks by SHE Talks
Six women, each with a very different topic...
SHE Talks - My Big Idea 
'Celebrating Women's Bright & Beautiful Minds'
We want you to take home more than the feeling of being entertained . . .
Six women with a BIG IDEA that will entertain, stimulate, even shock, and most definitely provide you with a spark of inspiration to take home!
Bright ideas that don't instigate immediate action - instead fuel conversations. Conversations that can bridge the gaps and enable us to begin to be on the same page.
This is not just an event. This is an experience, that you won't want to miss!
RAFFLE PRIZES $5 per ticket donated to Project Karma
Door Prizes Valued between $100 and $500. On arrival, you will be asked by a SHE Talks host to select one of the prizes. Your name will go into the door prize draw, to be selected at the finale.
NEED TO KNOW      
Mixed gender event
Wheelchair access via lift
Dress Minimum: Smart Casual or Show us your flare!
DONKEY WHEEK HOUSE DOORS OPEN 6.30pm  
Arrive 6:30pm
Doors close 10pm.
"We look forward to seeing you there!"
SHE Talks is one of those small enterprises that are helping to shape Melbourne through events that bring diverse individuals together, through the sharing of conversations, ideas and working on projects as a team.
"There's nothing more powerful than an idea that delivers possibilities and draws us closer through inspiration, causing a belief in us that inspires action." ~ SHE Talks Creator: Fur Wale
WHAT ARE IDEAS GOOD FOR?
Bright ideas are important, when they serve as messages of possibility and provide a view of future potential.
Expanding the mind to greater levels of conceiving and performing, even if the idea itself doesn't become a reality, rather, triggering individuals to their own visions.
Even when the usefulness in it is un-decided, a bright idea is transformative. Those ideas that take time, that ripple through the years, decades or centuries, creating greater momentum conversation to conversation, until the shift in thinking reaches critical mass and happens to create a global impact.
"An idea is anything that can change how people see the world," ~ TED Talks Curator: Chris Anderson.
---------------------------------------------------------------------------------
FAQs
TRANSPORTATION? No need to stress over parking! Park at your closest train station and arrive on the train at Southern Cross Station and simply cross at the Bourke Street lights and you are there!
Enter the gorgeous-giant-wooden doors. Take the very interesting lift or take 2 flights of stairs.
Our warm SHE Talks hosts will greet you , allocate your chosen door prize.
WHAT CAN I BRING TO THE EVENT? We suggest you bring your bestie or a newbie , a sibling, a young person with an inquiring mind.
HOW CAN I CONTACT THE ORGANISER WITH ANY QUESTIONS?SHETalks@outlook.com
WHAT'S THE REFUND POLICY? Email SHETalks@outlook.com
"We look forward to seeing you there!"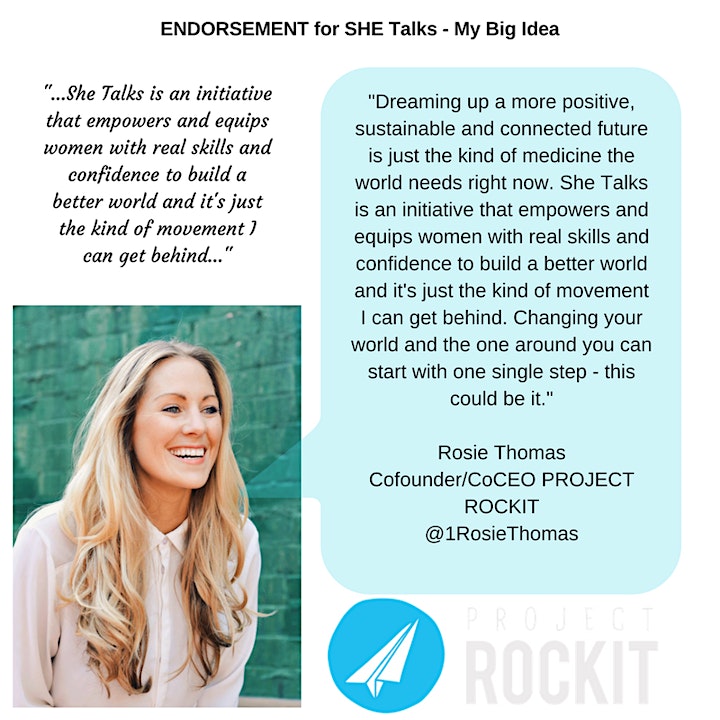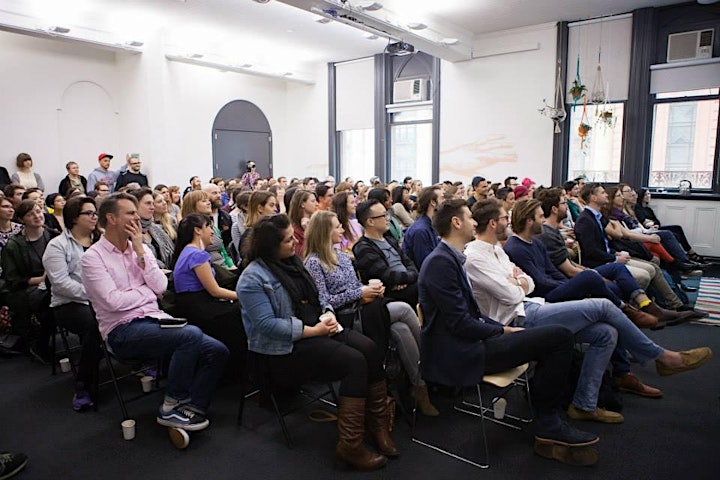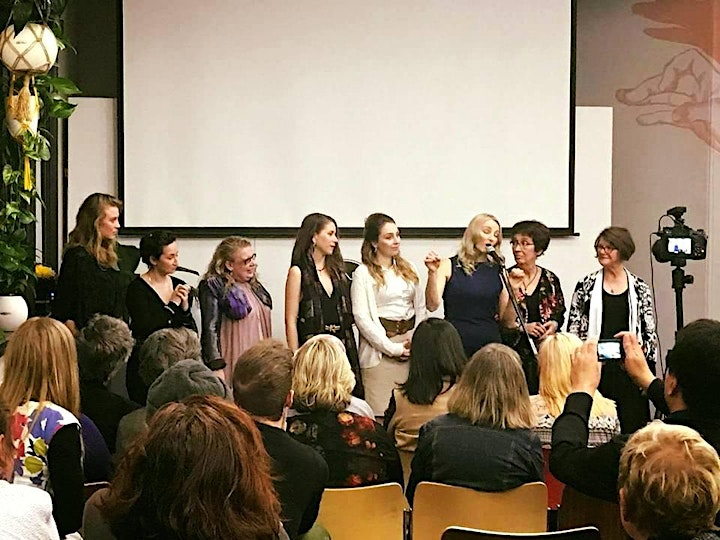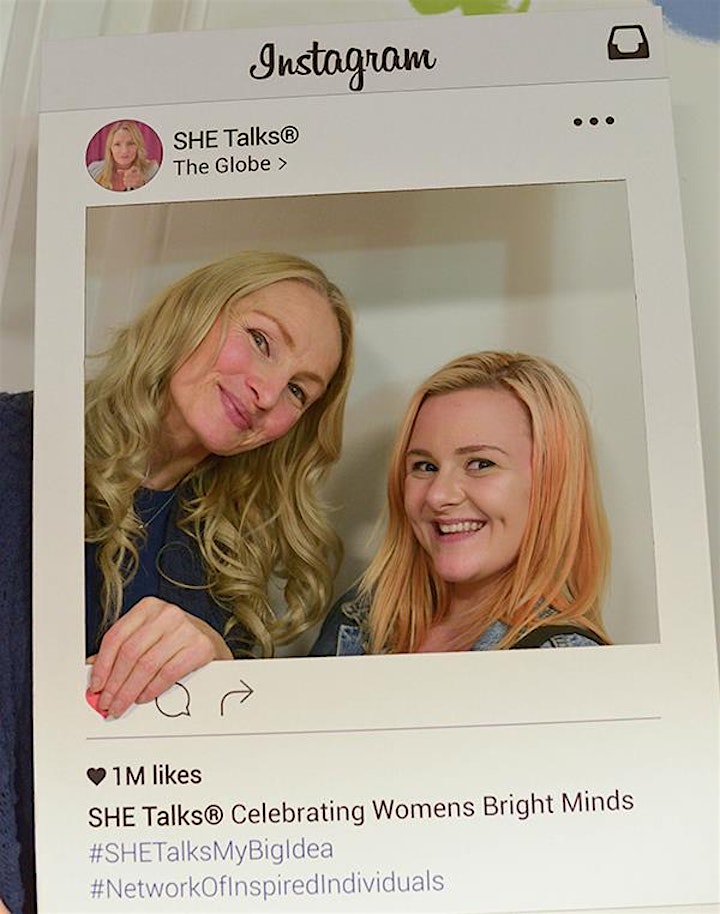 Organizer of SHE Talks - My Big Idea 'Celebrating Women's Bright & Beautiful Minds'
ABOUT Fur Wale - International Keynote Speaker/Mentor /Trainer /Author 
Fur Wale is an author, writer, speaker, media veteran, mentor, behaviouralist, entrepreneur, and proud creator of SHE Talks®. Fur's background is in speaking, improvisation and theatre-acting, modeling, radio show host, TV presenter, training facilitator, the study of english literature, human-behaviour, the practice of Zen Buddhism, Tao Buddhism, Dynamic Meditation, Transcendental Mediatation, Body-Electronics, and Zen Do Kai Karate (black belt).
Inspirational, transformational speaker and leader of an Australian community of women committed to their own empowerment and authentic success. 
Fur is the proud creator of SHE Talks® a Public Speaking platform customised for women, with the purpose of enabling women to self author a talk, take the stage and captivate an audience of many or that one important person.
SHE Talks is a customised platform for women's personal empowerment through public speaking, and the empowerment of the audience and the people they have follow on conversations with. 
Training women to speak credibly with authentic presence, and revel in it, wether it's a large audience or just that one person.
"You will find me easy to follow and highly passionate. I give a wealth of transformative value. I am attentive to what you need in order to get you the break-throughs that shift you to the next level. I do the real work! I am outcome orientated. No fluffing about. I am-all-in and you need to be also, to be able to get to the finish line.
I possess a wealth of information and it is my aim to use it to assist you to get that beautiful vision of yours a very successful reality!It's going to be an exciting 2019!" ~ Fur Wale
Fur also mentors RMIT students and student at leading universities across the globe,  non-profit organisations, women footballers, community groups, small business owners, mums wanting to get involved in their community and graduating students ready to share their leading edge message with the globe.  
Fur is a member of a theatre group, currently collaborating on a performance for the Fringe Festival.  
Something surprising about Fur, is that she was the 1st female deckhand in QLD. "The Captain said 'No' when I first asked to fill the role. Of-course, he had no choice but to train me and trial me."  In her first few months, Fur worked alongside the captain to weather one of the largest catamarans through a category 4 cyclone. 
Something else that you wouldnt know about Fur, is that she assisted in the creation of Australia Stalking laws and was the first female to enforce them! 
"As an empowered woman, I want to play in the world, and by play I mean connect and interact, celebrate moments and inspire others to their empowered state" ~ Fur Wale